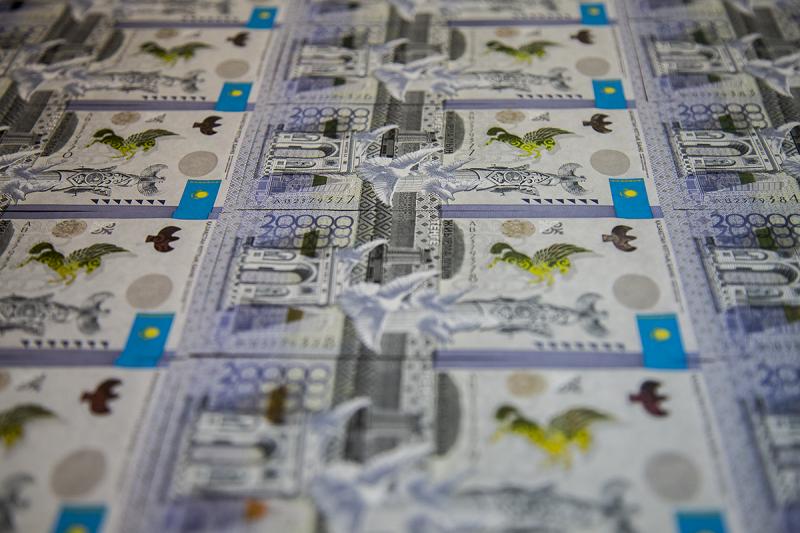 Last time, when we wrote a post about the new plan for the development of breeding and seed production, we mentioned that the main beneficiary of cash flows would be the NJSC "National Agrarian Scientific and Educational Center". Today we would like to take a little closer look at the activities of this company and understand how significant these cash flows are for the company, World of NAN reports.
If we talk about the direction of activity, NASEC is engaged in providing accelerated innovative development of the agricultural sector of the country. This is done on the basis of training and retraining of highly qualified specialists, development and implementation of scientific research and transfer of foreign technologies.
NASEC has 34 subsidiaries, among which there are universities, research institutes and experimental stations in the field of agriculture. For example, universities such as Kazakh National Agrarian University, Kazakh Agrotechnical University and West Kazakhstan Agrarian Technical University are subsidiaries of NASEC.
As we said, the company's turnover is several tens of billions of tenge. For example, 37 billion tenge in 2021 and the planned turnover of 42 billion tenge in 2022. At that, most of this revenue is generated by its subsidiaries. The parent company itself earned 329 million tenge in 2021, largely at the expense of the budget sub-program called "Information support of subjects of agro-industrial complex on a gratuitous basis". This subprogram assumes consulting services to farmers by experts-professors. Also the parent company received dividends from subsidiaries in amount of 513 mln tenge in 2021.
At the same time total operating expenses amounted to 569 million tenge, which exceeds revenues, and therefore tells us that the parent company NASEC partially lives on dividends from subsidiaries. Most of the expenses are related to remuneration of labor, in 2021 the indicator of net salary without taxes amounted to 270 million tenge with an average staff of 37 people. As a result, the average salary per employee at NASEC was 609 thousand tenge per month. And judging by the business plan, apparently the company has 3 specialists who earn an average of 1.2 million tenge per month.
Among other expenses we shall mention seminar services amounting to 133 million tenge, business trip expenses amounting to 20.5 million tenge, rent of office premises amounting to 857 square meters for 20.8 million tenge.
According to proposed plan on development of selection and seed production NASEC will get 20,7-28,2 billion tenge in 2023, which is two thirds of revenues and about one third of own capital. In general, the company may receive up to 100 billion tenge from the national budget for the period 2023-2025, which will significantly increase all NASEC's financial indicators. In this case, as we mentioned last time, the plan on paper will not be difficult to implement, if we just focus on grains and fodder crops, because they occupy a huge crop area. And the target for the plan is tied exactly to the share of the total area.
In general, we can conclude that NASEC is like Samruk-Kazyna, only on a much smaller scale and in a narrow specialty. NASEC, like Samruk-Kazyna, simply owns and manages dozens of subsidiaries and finances its own operating costs to some extent at the expense of dividends from subsidiaries. But the main difference here is that NASEC is a non-profit JSC, hence the company does not pay dividends to the state.