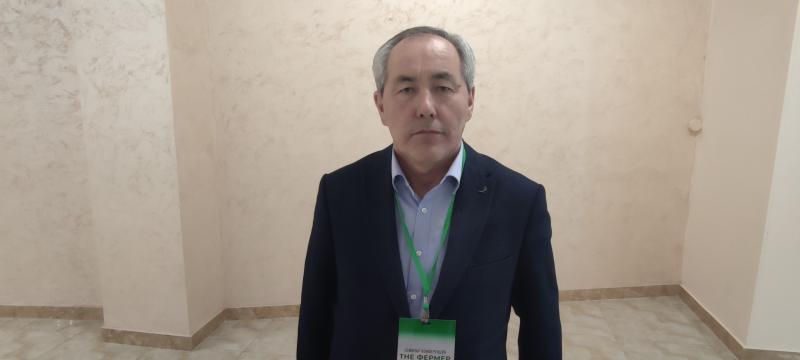 In the North Kazakhstan region the akimat has actively begun to involve farmers in the social sector of the villages. Some people do not like this innovation, while others believe that it is necessary. Yerkebulan Mambetov, the General Director of the agricultural company Mambetov and K, shared his opinion on the topic with World of NAN.
"I have been working for a long time. When we just started, back in 1998, we focused on social orientation. Even in the hardest years we were engaged in cleaning of roads, provision of fodder, and helping schools, - says Yerkebulan Mambetov. - I support the campaign. I have signed the memorandum. In fact, we've formalised everything we're doing within the framework of the memorandum.
The farmer believes that business in agriculture is impossible without the social sphere. According to him, investing in the countryside is the same as investing in business. Plus, the farmer takes responsibility because his farm is the largest enterprise in the area and serves as a kind of reference point for other agro-formations.
"In general, my environment approves of this policy. And I know many colleagues from other areas who deal with the same issues from the social sphere. There are many farmworkers who live in the villages where they work. It's all logical. If you don't create living conditions in the countryside, you simply won't have human resources. Today I can boast that the average age of my specialists is 32-34 years. The chief agronomist is not even 30 years old yet, "- said the farmer.
According to his information, the workload mostly falls on large enterprises, while SMBs remain on the sidelines. For large farms it is not a great strain. They annually budget funds for state support. For small and medium-sized farms it is expensive to carry out such work, and their protests are reasonable. But there are also large farms that refuse to improve life in the villages.
"Many colleagues say - we pay taxes. You can mathematically simply calculate how much taxes are paid today and how much money comes into any village. I am sure that the state invests much more in the villages. Even one school's budget is much higher than what we pay in taxes. It is simply wrong to hang all these responsibilities on the state and expect improvements. Today the akimats check if the agro-forming participates in the improvement of life in the villages, then the budget goes there too. I personally do it to make sure people live decently and I have excellent staff", - summed up Yerkebulan Mambetov.