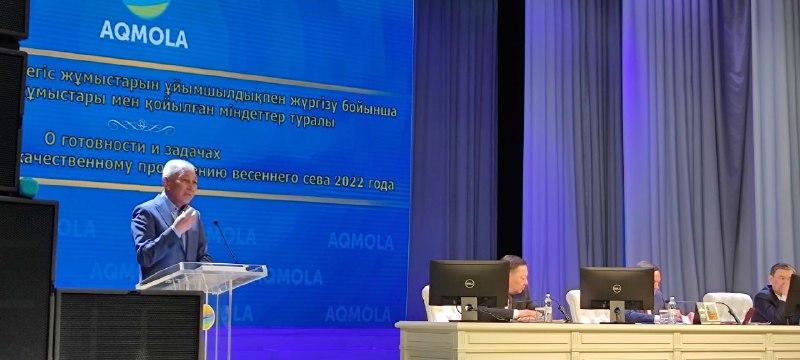 The head of the agricultural company Kuanysh Rakishev said that Kazakhstan has every chance to conquer the organic market in the world. As an example, he shared the experience of his company, reports World of NAN.
Today, organic farming has become a global trend, as the population has become more conscious of their nutrition. Organic farming is practiced in 181 countries on an area of 70 million hectares. The rating of leaders with the largest amount of certified land includes Australia - 35.6 million hectares, Argentina - 3.4 million hectares, China - 3 million hectares. Over the past four years, the organic market has become the fastest growing market of our time, it has grown 36 times. It is expected that by 2025, turnover in the organic market will exceed $195 billion.
"Kazakhstan is also developing this industry. Europe is our main buyer. Today there is more demand than the rate of production. Kazakhstan has a very good opportunity to gain a foothold in this market. Especially this year, with the events of February, Russia and Ukraine are leaving the market. And there is a great demand for organic food in Europe," said Kuanysh Borankulovich.
According to him, Kazakhstan's remoteness from major markets and high logistics costs must be taken into account. It will be more profitable to sell organics in such conditions, as it is more expensive and marginal products. For example, instead of growing simple wheat you can grow organic one. Then the share of logistics costs would be reduced in the long run.
"In Kazakhstan it is possible to create their own brands to create organic products. Both in crop and livestock production. Even the small volumes of exports that we ship to Europe and other countries create the image of Kazakhstani agriculture. Today, certified products are respected in these countries. When they hear about Kazakhstan in these countries, they know we have pure organic.
Therefore, this direction is very good for domestic farmers," the farmer added.
He has been certifying organic land according to international standards since 2013. Today, the company has 5,220 hectares in organic farming, which is 38.5% of the total arable land. Among the crops produced are lentils, buckwheat, flax and durum wheat. LLP's markets include Italy, Netherlands, Belgium, UAE, Switzerland, Denmark, and Turkey.
The farmer does not hide the difficulties of organic farming.
"We have developed and approved by the international certification body crop rotation, we have it 4-5 fields. Which we can not violate in any way. The list is protected before the certification body. And it is scheduled three years in advance. It cannot be changed in any way. Because it is strictly monitored. If we make a deviation, then sanctions are imposed on Kazakhstan, and we cannot supply products for three years. This is strictly monitored, "- said the head of the LLP.
Organic products must also be produced with high purity. The farm even had to buy special equipment that allows purification at 9999, because it is impractical to produce at a lower level. If you do the purification in Europe, it costs 160 euros per ton. Therefore, the equipment is very important, it allows the company to save money.
"We have a mixed farm. We do not use herbicides and chemical fertilizers, and focus on organic fertilizers. For instance, we have a dairy farm where we recycle fertilizer. That is, litter is composted and liquid fertilizer is separated. That's how we get our own high-quality fertilizers and recycle waste," said Kuanysh Rakishev.
Despite the current world situation, the implementation of exports of organic products provides additional stability to LLP "Yenbek". And brings additional foreign exchange earnings, which allows the company to more profitable to buy agricultural machinery and make other operating costs.