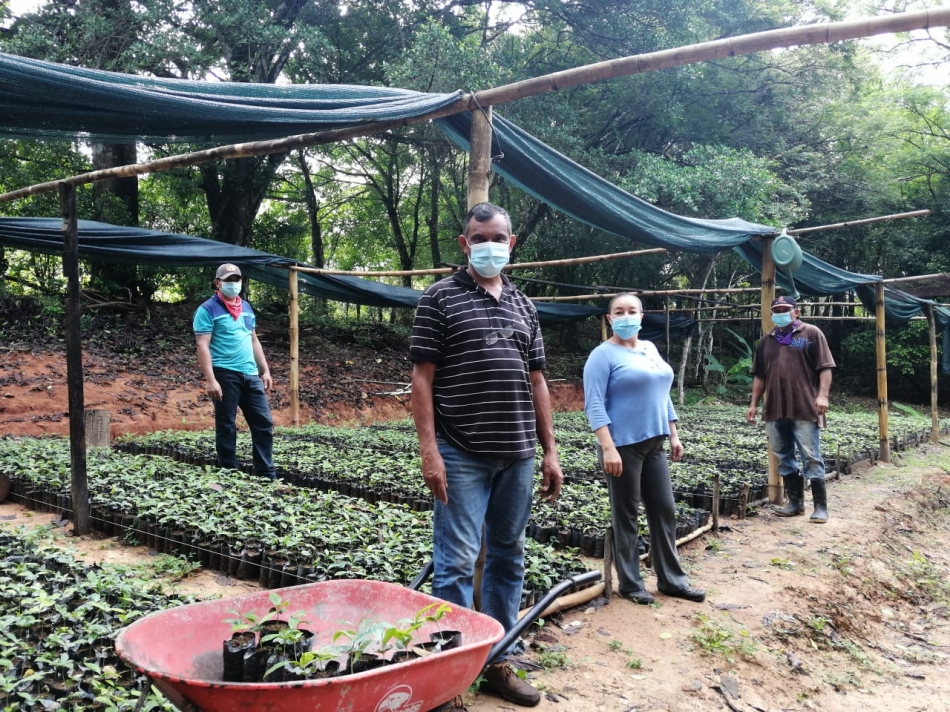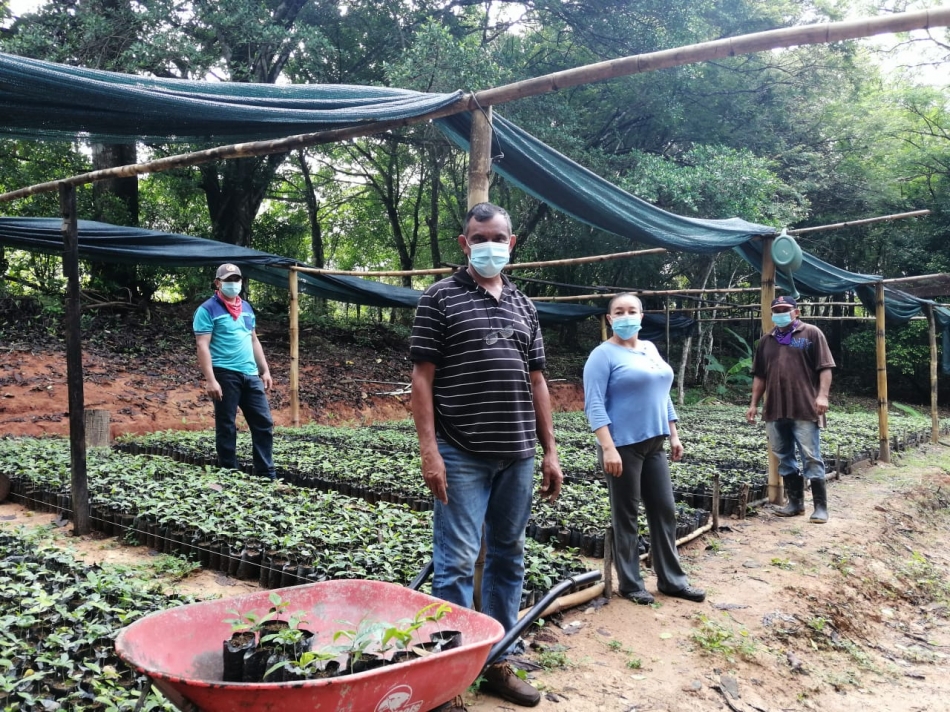 The coronavirus pandemic, which has seriously complicated people's work in many areas, is no reason to give up and close production. This belief came to farmers from a distant for Kazakhstan country called Panama. At a time of global production crisis, when many are faced with difficulties in logistics and fulfillment of contractual obligations, including financial reasons, Panamanian farmers are trying to find new options for selling their products so as not to stop production.
Their example shows that the crisis is not only a negative factor for business, but also a potential window of opportunity to reformat their work for greater profit.
Hector Frias is a Panamanian farmer who heads an association of coffee producers in Los Santos, a region in the central part of the country. Unlike other regions of Panama, famous for its coffee Geisha, this part of the country is not known for coffee production. Due to water shortages and land exhaustion, many coffee plantations in Los Santos have been abandoned for decades, when Hector and other producers decided to revive this activity with the help of the Ministry of Agricultural Development of Panama and the UN Food and Agriculture Organization (FAO).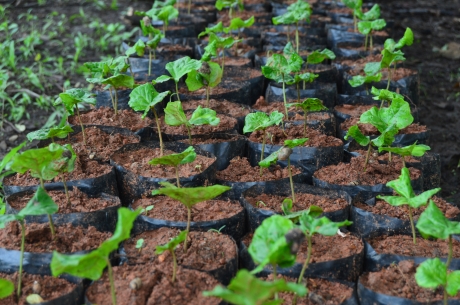 After two years of preparation and technical assistance, Hector and his partners finally started production by breeding seedlings for sale to other producers. They obtained legal status for their association and had already planted seedlings, but then the pandemic hit.
"This year we were stronger than ever in the association, but the coronavirus interrupted everything, because due to quarantine measures we can not meet," - explained Hector.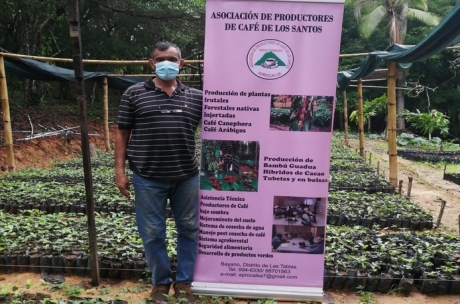 Given the enormous challenges posed by the pandemic, Hector could have simply given up, but instead preferred to continue working and tending the 13,000 seedlings of the coffee tree that his association had already planted. With the help of two more farmers, he then sold them under the new conditions of the pandemic: only two hours per day are allowed to move around the country.
"If the pandemic continues, we will contact customers by cell phone or look for alternatives so that they can get these seedlings. We really believe in our coffee and we believe that its production will help us overcome this crisis," he added.
Like Hector, other family farms in the country are also adapting to the new reality. In the east of Panama, Modesto Figueroa, who heads the National Committee of Family Farms, also continues to work during the pandemic.
"Because of the self-isolation measures, I have to comply with some restrictions when entering my land, but I continue to work so that production does not stop," said Modesto while feeding his chickens.
Modesto often shares poultry work with his wife, Liliana Pinson, who in turn is responsible for marketing.
"Our products are 100 percent hand grown and are very well distributed in the local market. It's not easy to do sales now, as we can't serve and look for customers as usual. Instead, we communicate with them by cell phone. They place orders and pick them up as they are ready," she explained.
Thus, farmers from Panama are looking for new ways to develop in the context of the pandemic. And what opportunities does Kazakhstan have in this regard?
On August 20, at the reporting meeting with the population held online, Minister of Trade and Integration Bakhyt Sultanov said that the analysis of the prospects of Kazakhstan's export growth showed the potential for 16 priority commodity items by $ 13.5 billion, for services - by 4.4 billion. Among the priority export items were meat cattle breeding and other agricultural products, pesticides and fertilizers, metals, petrochemicals, etc.
This indicates that today there are ample opportunities to fill new markets with products of Kazakhstani production, and the agro-industrial complex can play a key role in this matter. In our opinion, for agriculture to make a breakthrough in this direction, favorable conditions should be created for new players to appear in the market. This concerns the provision of soft loans, infrastructure assistance from local akimats and the removal of administrative barriers.
However, recently Kazakh farmers have often raised the issue of utilization fee for agricultural machinery, which was introduced in June. According to them, this will take the domestic agro-industrial complex several steps backwards, as tractors and combines will become more expensive, and the productivity of farms will decrease over time. It turns out, on the one hand, that Kazakhstani producers have foreign markets for at least $ 13.5 billion, and on the other hand, there are internal obstacles that hinder their development. Apparently, in this matter it is impossible to go without detailed and firm intervention of the Government, because the existing prospects are too good to be ignored.