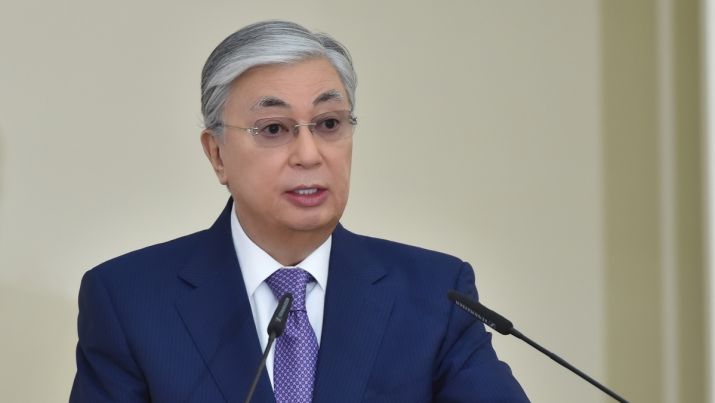 A working visit of President Kassym-Jomart Tokayev to Kokshetau began with a meeting on the development of the Akmola region.
"The task of the Government, deputies of the Parliament, akims of the regions is to focus on full implementation of the long-term Strategy of Elbasy, the Nation Plan and the Five institutional reforms. Only in this way we can overcome challenges and difficulties," specified Kassym-Jomart Tokayev.
Speaking about the development of the Akmola region, Kassym-Jomart Tokayev noted the positive transformations in the region, in particular, in agriculture, industrial and innovative policies, mechanical engineering, non-ferrous metallurgy, construction and poultry farming.
The head of state said that a key factor in the growth of the region's economy should be the growth of labor productivity, including in agriculture.
"Over the past three years, in the Akmola region, the area of irrigated land increased by 7.5 times and exceeded 24 thousand hectares. This is a good indicator that directly affects the increase in productivity. It is necessary to continue this work," the President said.
At the same time, Kassym-Zhomart Tokayev pointed to the low level of labor productivity in agriculture in three large grain-sowing regions of the country, ranging from 5 to 8 thousand dollars. "In Russia, this figure is 17 thousand dollars, and in developed countries it reaches 80-90 thousand," he said.
"The Agriculture Ministry together with the akimats of the agrarian regions, should take specific measures to increase labor productivity in the agricultural sector, including through the introduction of leading domestic developments," said Kassym-Jomart Tokayev.
"Agriculture should receive a new impetus for development through the use of new technologies, automation and digitalization. We need to continue to work on introduction of moisture and resource-saving technologies to cultivate our lands," said Kassym-Jomart Tokayev.
The President of Kazakhstan recalled his request for withdrawal of lands from landowners who do not cultivate them.
"The work on my instructions is progressing extremely slowly. It seems that they decided to slow down, succumbing to the pressure of those who are interested in this state of affairs," the President of Kazakhstan emphasized.
At the end of the speech, Kassym-Jomart Tokayev instructed the Government and the akimat of the region to ensure full readiness for the Kazakhstan-Russian Forum of interregional cooperation in 2020 in Kokshetau.
Смотрите больше интересных агроновостей Казахстана на нашем канале telegram, узнавайте о важных событиях в facebook и подписывайтесь на youtube канал и instagram.