The heads of the Association of Farmers of Kazakhstan, representatives of state bodies and public organizations visited the National Space Centre (NSC) of the country. The guests were told about the possibilities of space monitoring in agriculture, World of NAN reports referring to the official Facebook page of the NSC.
Azamat Batyrkozha, Vice-Minister of Digital Development, Innovation and Aerospace Industry of Kazakhstan, while welcoming the group noted that Kazakhstan has achieved impressive results in the space industry, one of the main areas of which is the remote sensing of the Earth and space monitoring services.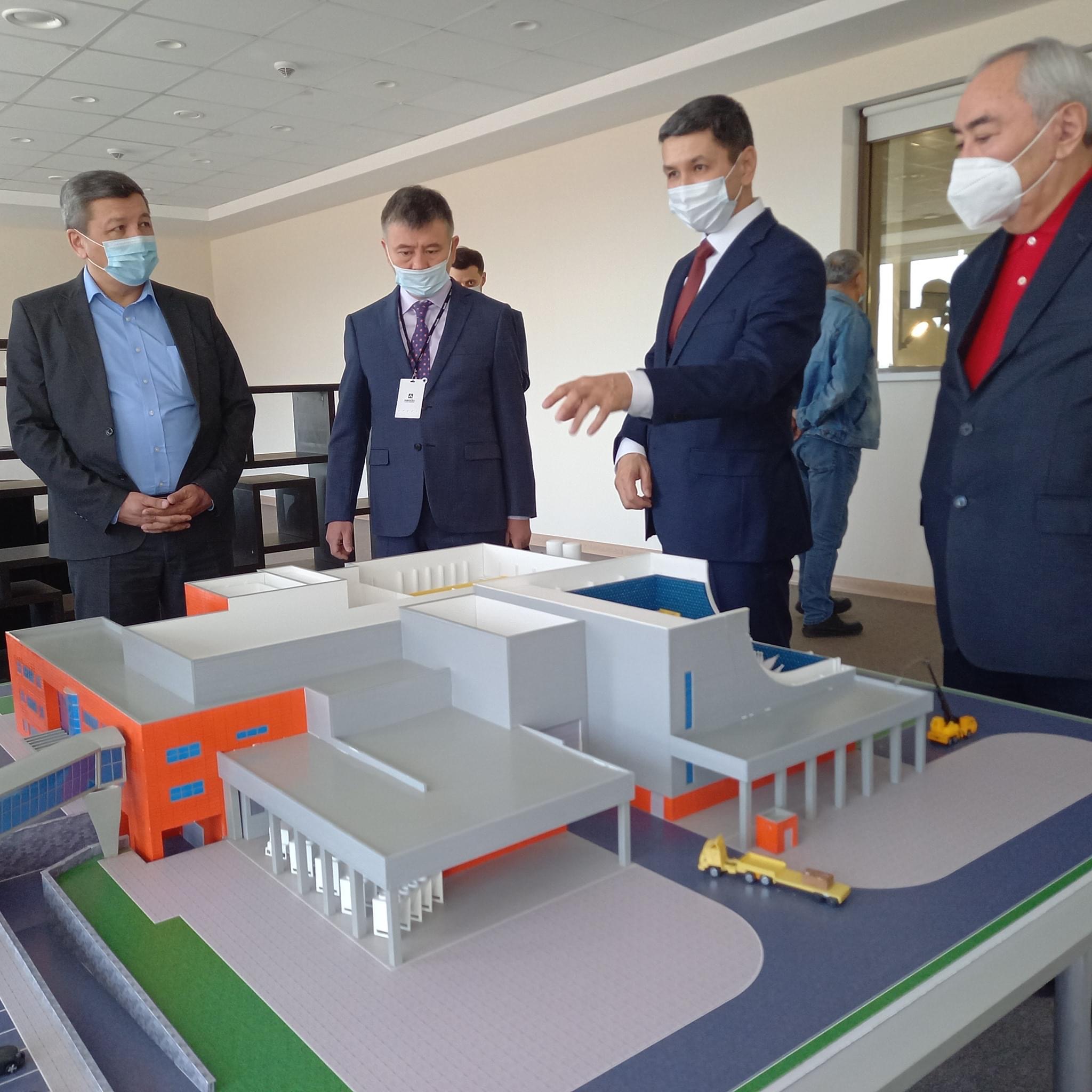 The delegation, including specialists from the Department of Construction and Land Relations of the Atameken National Chamber of Entrepreneurs, Geodesy and Cartography Committee of MDDIAI of RoK, leaders of the Association of Farmers of Kazakhstan, individual farms, universities and public figures, got acquainted with the work on acquisition of space images from remote sensing satellites and space monitoring services.
In 2020 space monitoring of agricultural lands was carried out in six regions of Kazakhstan: Akmola, North Kazakhstan, East Kazakhstan, Almaty, Karaganda and Zhambyl.
The analysis of data from remote sensing satellites revealed more than 1 million hectares of unused arable land, 19.7 million hectares of unused pastures, 367,000 hectares of unrecorded land.
"At present the governmental bodies have entered an active phase of using RS data in their activities to analyze, control and take effective management decisions", - stated the Vice-Minister presenting the data on space monitoring.
On behalf of the members of the delegation, the head of the Association of Farmers of Kazakhstan Zhiguli Dairabayev expressed his great gratitude to the leadership of MDDIAI and the employees of JSC "NC "Kazakhstan Garysh Sapary" for the provided opportunity to see the effective work on acquisition of satellite images, processing and provision of data, possibilities of space monitoring for agriculture firsthand.
Смотрите больше интересных агроновостей Казахстана на нашем канале telegram, узнавайте о важных событиях в facebook и подписывайтесь на youtube канал и instagram.