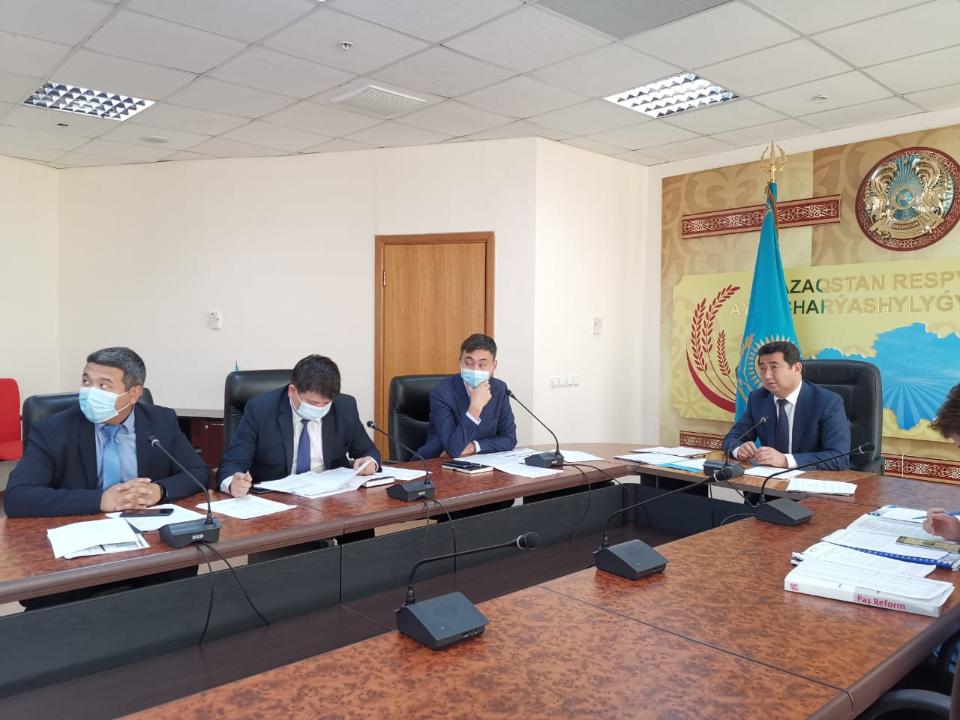 First Vice-Minister of Agriculture of Kazakhstan Aidarbek Saparov and Parliamentary State Secretary to the Federal Minister of Germany Uwe Feiler discussed climate change impact on agriculture, World of NAN reports citing the press service of the Ministry of Agriculture.
During the videoconference the parties discussed the impact of climate change on food security and the development of agro-industrial complex, exchanged the relevant aspects of agricultural policies of both countries, discussed the implementation of bilateral cooperation projects and the import of modern agricultural equipment in Kazakhstan.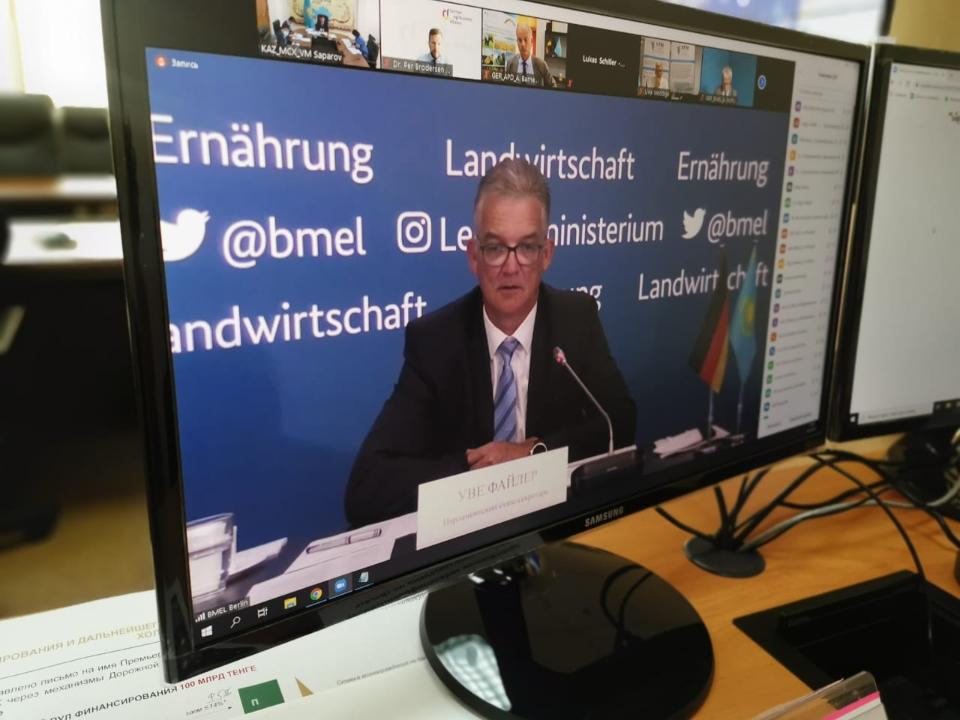 "Any change in climatic conditions affects agriculture. We understand that there is a need to revise approaches to combating drought. We need to think not only about today's emergencies, but also about how to prevent such situations in the future," the first vice-minister said.
After listening to the official, Uwe Feiler shared plans for the implementation of sustainable agriculture and climate protection, and talked about the reform of the common agricultural policy reached during the negotiations in Brussels by EU countries in June of this year 2021.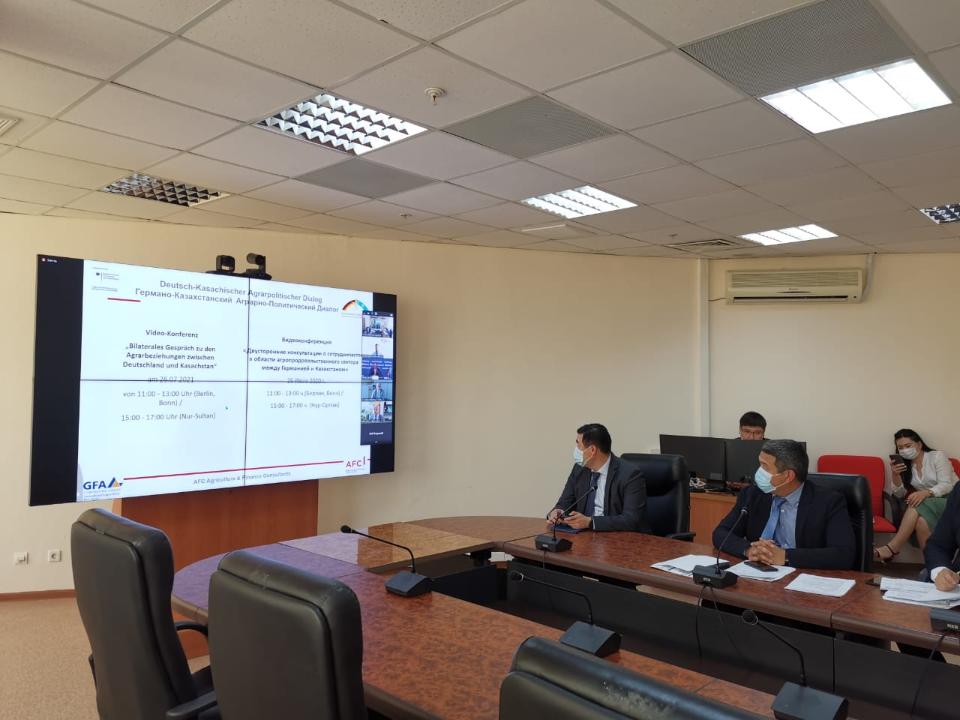 "The talks in Brussels showed that our ideas on sustainable agriculture are the right way to go. As such, in the future, euro grants will be tied to climate protection and conservation measures, at least 25% of direct payments will be tied to voluntary climate protection and conservation measures. This means that people will not be paid for what they have on their land but that their payments will depend on how the land is managed," says Uwe Feiler.
The German representative supports the goal of reducing the use of pesticides, fertilizers, and antibiotics, but he believes these goals must be realistic and feasible for farmers.
"Pesticides are used to ensure the volume of crops and the quality of products. Plant diseases still destroy 40% of the entire crop," the Parliamentary Secretary of State added.
Aidarbek Saparov, in turn, said that as part of the National Agricultural Project 2021-2025, measures will be taken to widely introduce water-saving technologies, improving the mechanism for subsidizing water supply.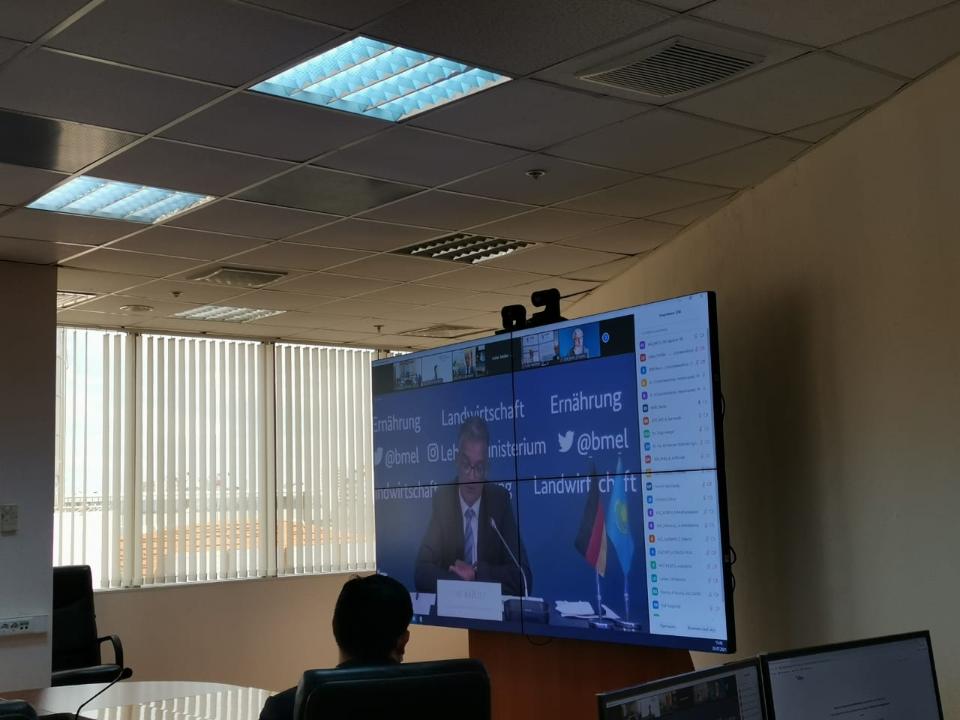 "There will be a project to build a plant for the production of modern irrigation systems with a capacity of up to 1,000 units per year. This will allow to increase area coverage with water-saving technologies from 15 to 21%, as well as to ensure production of additional 3 million tons of agricultural products," First Vice-Minister shared the details.
The parties noted the stable development of the Kazakh-German relations in the sphere of agriculture. European participants of the videoconference expressed interest in the implementation of projects in the agro-industrial complex of Kazakhstan.
Смотрите больше интересных агроновостей Казахстана на нашем канале telegram, узнавайте о важных событиях в facebook и подписывайтесь на youtube канал и instagram.