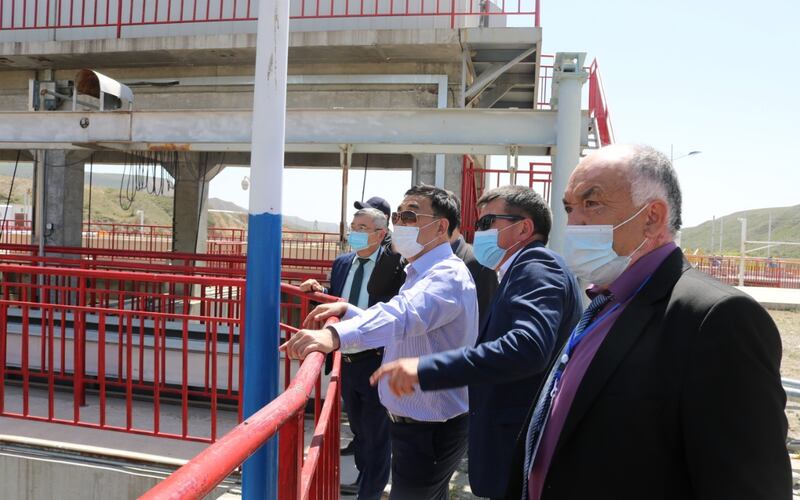 Kazakhstan and China may build a reservoir at the Dostyk joint waterworks facility on the Khorgos River in the village of Baskunchan, Panfilov district of Almaty region, reports World of NAN, referring to the Ministry of Ecology.
The facility is located on the border with the People's Republic of China on the transboundary river Khorgos. The combined hydroscheme, commissioned in 2013, occupies a suspended irrigated area of 14.5 thousand hectares. The capacity of the structure is 456.0 m3/s.
According to the ministry, over the past 3 years, this hydroscheme has seen a small inflow of water from the contiguous state, which has become an urgent problem for farmers. Local experts and leaders of farms noted that it is possible to solve this problem by building a reservoir on the Khorgos River.
"One of the main problems in our district is the lack of irrigation water. This is directly related to the environmental situation. The fact is that there is a decrease in glaciers in the mountains, which leads to less water inflow. Both countries share this river water equally. However, since the water supplied runs along the river bed, we can solve the problem cardinally by building a reservoir," explained Tursbek Nurakhmetov, head of the Panfilov production site of the Almaty branch of RSE Kazvodkhoz.
General Director of RSE Kazvodkhoz Altai Yelzhasov held an on-site meeting with the local executive body of the district, during which he considered the issues raised by farmers. He outlined the significance of the construction of the reservoir in the region.
"This object is in the transboundary zone. Therefore, this issue, is considered at the level of the governments of the two countries. Nevertheless, now, having determined the place for the construction of the object, the local executive bodies will consider the design and estimate documentation and submit it to the Ministry of Ecology," - said Altai Yelzhasov.
The Ministry of Ecology stressed that the Dostyk hydroscheme is the command post for the main canal Almaly, from which the two canals Bas Kuchan and Ayak Kunchan are supplied with water. At present, works on automated management of the facility are underway.
Смотрите больше интересных агроновостей Казахстана на нашем канале telegram, узнавайте о важных событиях в facebook и подписывайтесь на youtube канал и instagram.