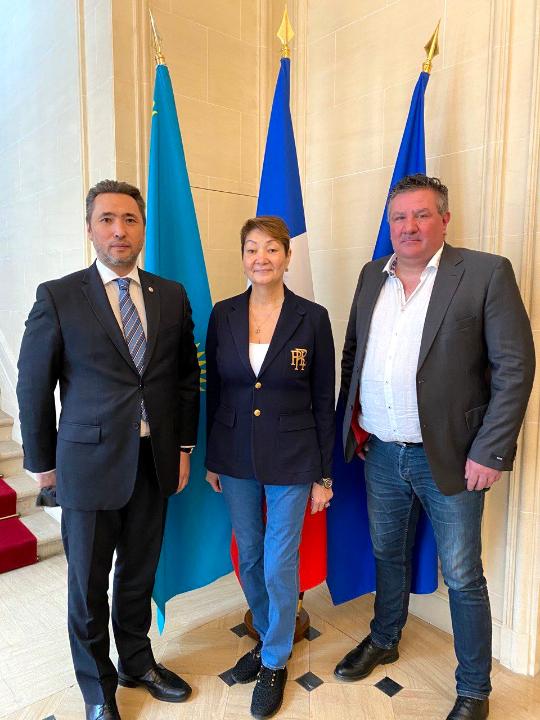 At the Embassy of Kazakhstan in France a meeting was held between Ambassador Jean Galiev and the head of the company D.A.E. David Ammeux. During the meeting they discussed cooperation between the two countries in agriculture. The French businessman has spoken about plans to open manufacture of goat milk cheeses in Kazakhstan, World of NAN reports with the reference to press-service of the Ministry of Foreign Affairs of Kazakhstan.
The enterprise for the production of cheese is planned to build in the Almaty region. D. Ammeux stressed that local raw materials and labor will be used for the work.
The volume of initial investment in the production will be 1 million euros. General Director of international investment-consulting company "Kairos Advice" Aigul Sainova will also take part in financing of the project.
For the development of production, import of pedigree cattle from France, as well as technology transfer and knowledge transfer is assumed.
"According to J. Galiev, goat milk cheeses have significant potential, including through access to the markets of the EAEC, PRC and Central Asian countries. The Ambassador assured the other party that the project will have the necessary support from the Ministry of Foreign Affairs, JSC "NC" Kazakh Invest " and other interested departments," - stated in the message.
At the end of the meeting, D. Ammeux thanked the Embassy of Kazakhstan for the support. In the near future he will visit Kazakhstan to complete negotiations with Kazakh partners. It is expected that already this year the first batch of goat cheese will arrive on the shelves.
Смотрите больше интересных агроновостей Казахстана на нашем канале telegram, узнавайте о важных событиях в facebook и подписывайтесь на youtube канал и instagram.