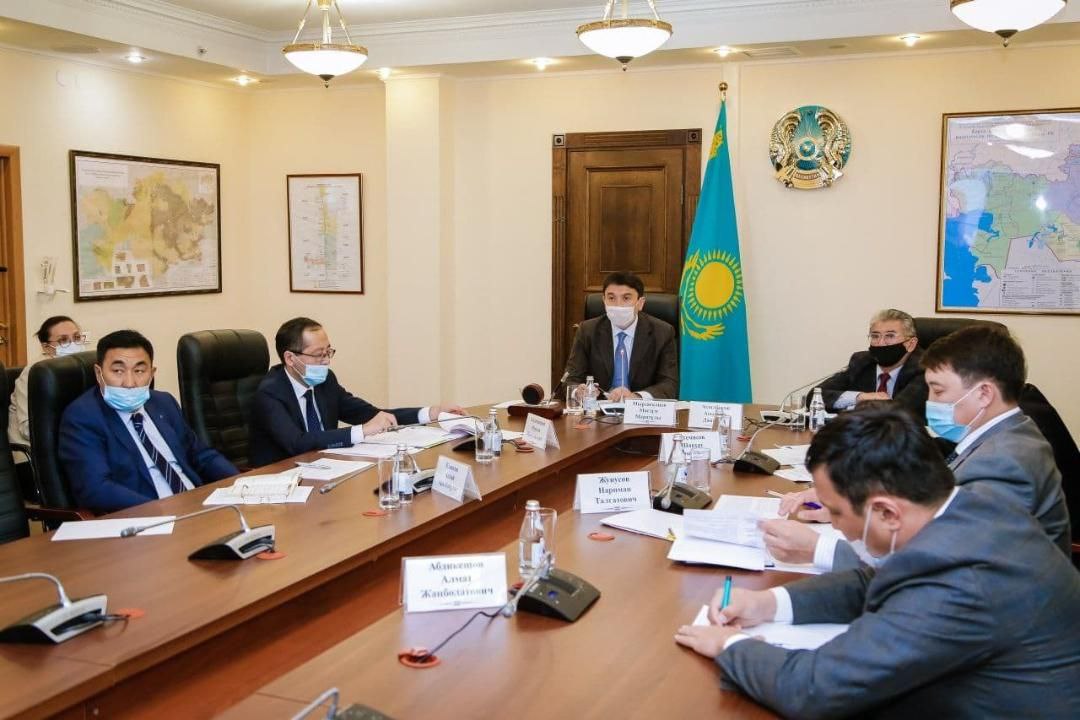 The Minister of Ecology, Geology and Natural Resources of Kazakhstan Magzum Mirzagaliyev met with representatives of the civil sector and NGOs to discuss topical issues of water resources management. The Minister spoke about the peculiarities of the current growing season and the progress of work on the restoration of irrigated lands, World of NAN reports with reference to the press service of the department.
"We face the tasks to preserve water balance at the level of 90-100 km3 by 2030 through increase of additional surface water resources, construction of new irrigation systems, modernization and reconstruction of water infrastructure, digitalization of water industry and water conservation," the Minister said in his speech.
M.Mirzagaliyev told about the progress of ongoing work on reconstruction of the irrigation system and rehabilitation of irrigated lands.
"In 2019-2020 1734 km of canals were repaired, 111.5 thousand hectares of irrigated land were put into operation. This will give the opportunity to create additional 22.3 thousand jobs. This year 1050 km of irrigation network will be reconstructed. It will put into turnover of demanded irrigated lands of 78 thousand hectares. In the end, 11 thousand permanent jobs will be created, agricultural production will be increased by 30 billion tenge per year "- said the Minister.
He also dwelled on issues of vegetation period passing. According to the head of the agency, "the growing season is difficult, but stable". Thus, agreements were reached with the Republic of Kyrgyzstan on additional water release at the peak of the growing season (June-August) from the Toktogul reservoir in the volume of 330 million m3 of water into the Syrdarya River bed. An agreement on unimpeded transit of this volume of water through their territory was reached with the Uzbek side.
In December 2020, the Ministry of Environment warned that Kazakhstan was in a low-water cycle, so in February-March 2021, visits to the regions were made to inform farmers about the emerging water situation. It was recommended to reduce water-intensive crops sowing and prepare to vegetation in low-water conditions. The Minister also focused attention on staffing issues. Two centers were opened this year for advanced training of water specialists. One in North Kazakhstan and another one in Almaty - International Center for Water Problems and Land Reclamation "Water Hub" under KazNAU. This year it is planned to train 800 people. A youth personnel reserve of 15 people was created.
Смотрите больше интересных агроновостей Казахстана на нашем канале telegram, узнавайте о важных событиях в facebook и подписывайтесь на youtube канал и instagram.