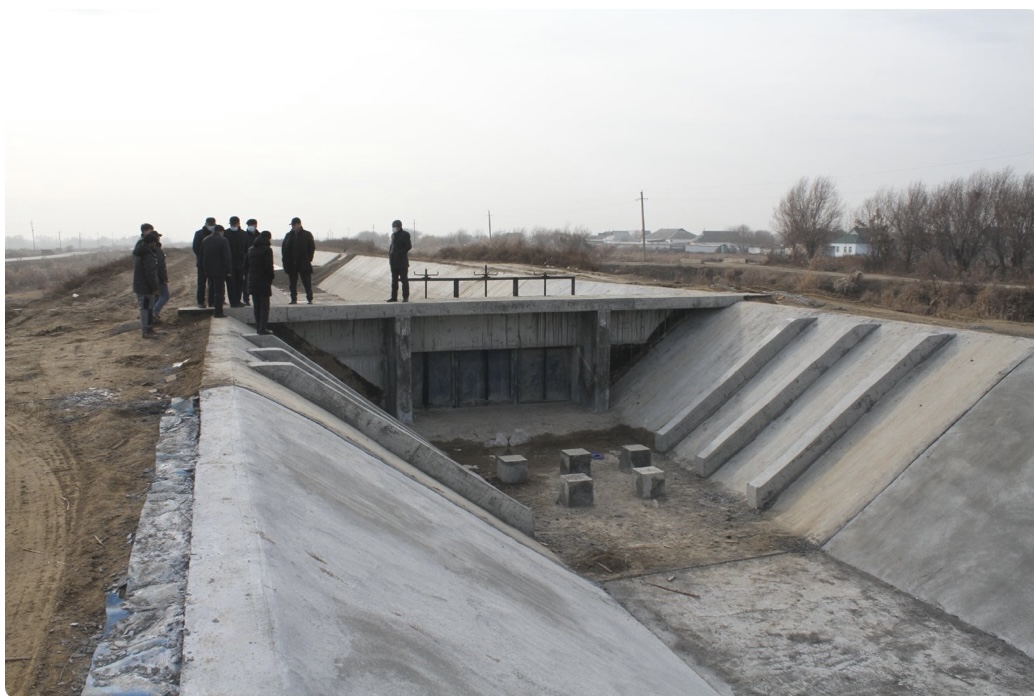 In Maktaaral district, work is actively being carried out within the framework of the project to improve irrigation and drainage systems (PUID-2). The large-scale project will be implemented in three areas, covering an area of 40 thousand hectares, reports World of NAN, with reference to the press service of the Akim of Turkestan province.
In the course of the project, 223 channels, 208 drainages and 149 vertical drains will be overhauled and reconstructed.
"The Azerbaijani company has completed construction of 44 canals with a total length of 70,000 km, 2 vertical drainage wells and 16 outlets with a length of 37,000 km on the first direction of the project. In Yenbekshi and Zhanazhol rural districts it will overhaul 49 vertical drains and water outlets with total length of 191,000 km," the press service reports.
Also, 4 vertical drains in Myrzakent village will be repaired. In addition, 5,350 hectares in Yenbekshi rural district and 2,650 hectares in Zhanazhol rural district, as well as 8,000 hectares in the settlement Myrzakent will be cleared of groundwater.
"At the same time, work is underway to clear 16,477 hectares in the rural districts of Iirzhar, Birlik and Zhambyl. The construction works are carried out by an Iranian company. At present the works on construction of 35 canals with total length of 58 thousand km are completed. Construction works on 93 observation wells and drilling of 61 vertical drainage wells were completed. On the second direction, together with the branches of 3 channels with the length of 337,35 km, 100 vertical drainages and 262 km of drainages are being overhauled," the report says.
As for PUID-2 direction III, carried out by the Israeli company, the contractors carry out overhaul of 130,391 km of water intakes and 307,928 km of canals.
According to the regional Akim's Press Service, today concrete casting works have been carried out on 9,000 km out of 8 canals 27,000 km long. Moreover, work on cleaning 8 discharges with a total length of 56 thousand km was carried out on 50 583 km.
Смотрите больше интересных агроновостей Казахстана на нашем канале telegram, узнавайте о важных событиях в facebook и подписывайтесь на youtube канал и instagram.