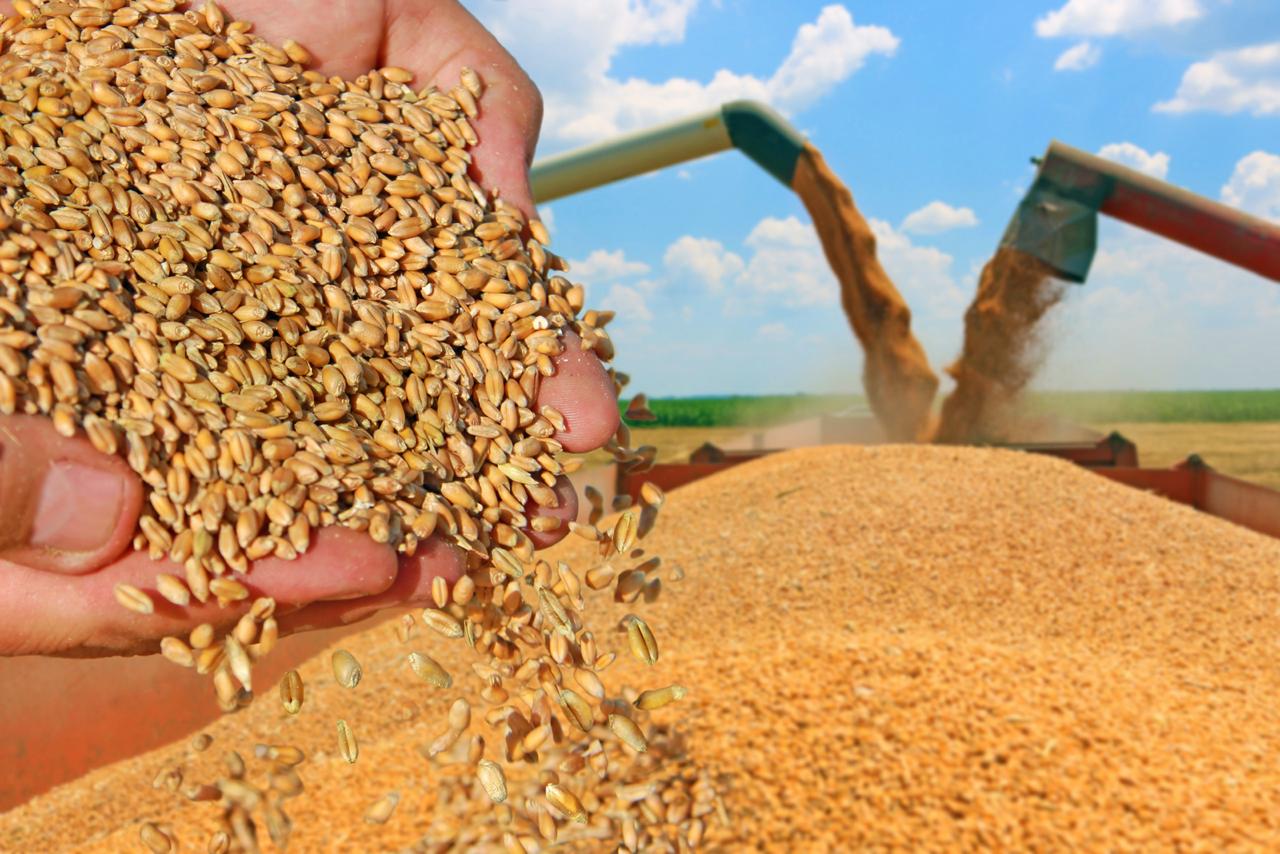 The Committee of state inspection in agro-industrial complex Ministry of Agriculture presented the final data on grain harvest in Kazakhstan, World of NAN reports.
Thus, according to the results of the harvesting campaign, 20 million 839.4 thousand tons of grain and leguminous crops were harvested. In total, 15 million 789.2 thousand hectares were harvested (in 2019-15 million 214.4 thousand hectares), the average yield is -13.2 C / ha.
Akmola region is the leader in harvesting – 5 million 247.1 thousand tons (in 2019-4 million 471.2 thousand tons) with an average yield of 11.8 C / ha.
Next is the North Kazakhstan region – 4 million 482.8 thousand tons (in 2019-4 million 476.5 thousand tons) with a yield of 15 C / ha.
Kostanay region closes the top three with - 4 million 143.7 thousand tons (in 2019-3 million 064.9 thousand tons) with a yield of 10.2 C / ha.
The absolute leader in yield was the Almaty region with a result of 30 C / ha.
To recall, last year in Kazakhstan, 18 million 585.1 tons of grain were threshed. It turns out that this year this indicator has increased by 2 million 254.3 thousand tons. The average yield also increased – 12.2 C/ha last year. The harvesting area increased by 574.8 thousand hectares.
Information about the availability of grain in the country is also provided.
Thus, as of November 1, the total reserves amount to 16 million 510 thousand 701.2 tons (including food wheat-10 million 947 thousand tons). Of these, the Grain receiving station received - 4 million 527 thousand 385 tons, at the plants-652 thousand 383.7 tons, in the own warehouses of farmers-11 million 330 thousand 932.5 tons.
The largest amount of grain is currently in the Akmola region — 5 million 139 thousand 953 tons. Next are the North Kazakhstan region — 3 million 756 thousand 999 tons and Kostanay region-3 million 430 thousand 663 tons.
Смотрите больше интересных агроновостей Казахстана на нашем канале telegram, узнавайте о важных событиях в facebook и подписывайтесь на youtube канал и instagram.