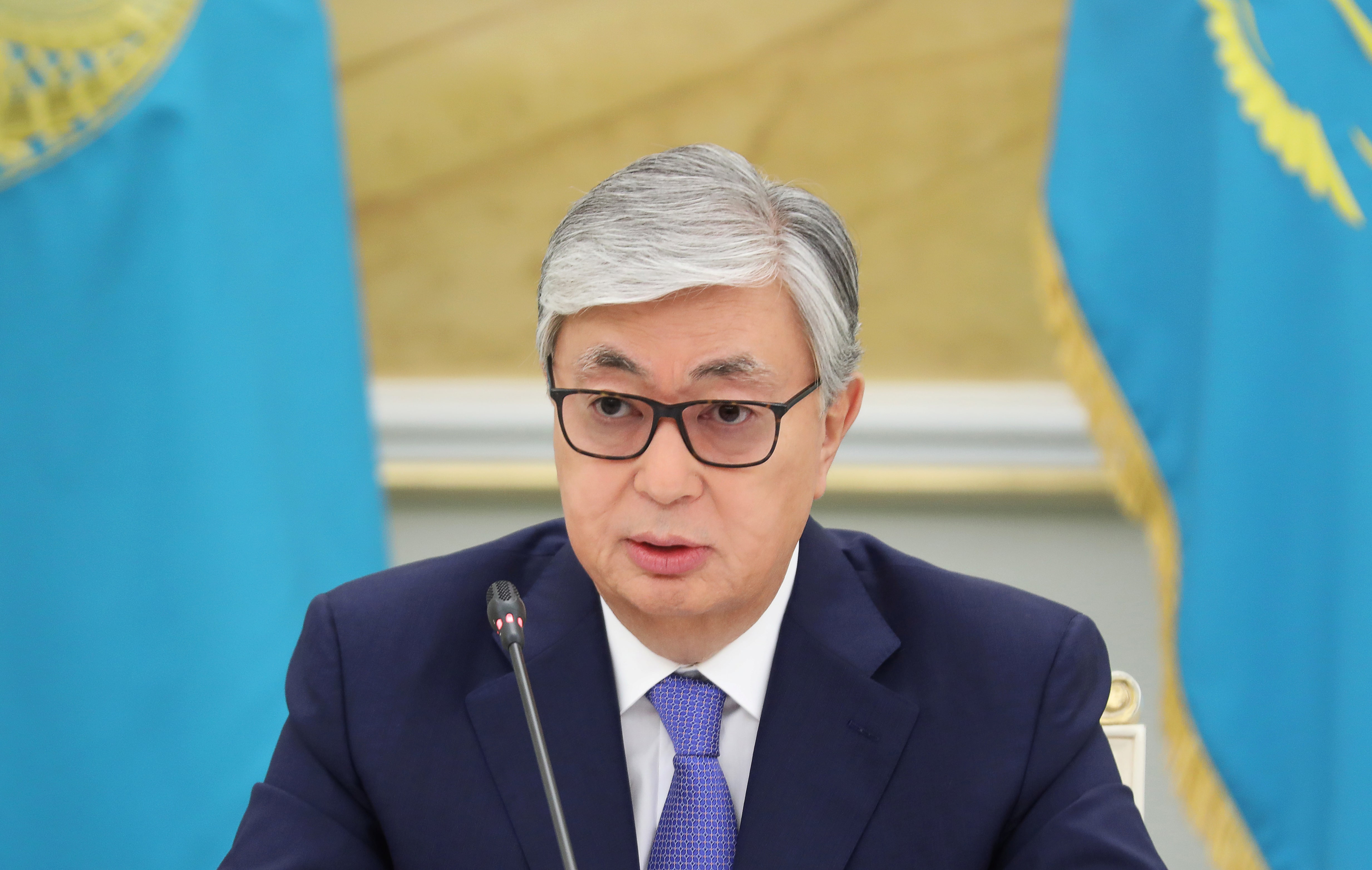 The president of Kazakhstan discussed the socio-economic situation with the heads of Mangistau and Kyzylorda regions by phone, World of NAN reports with reference to the official Facebook page of the press secretary of the head of the country, Berik Uali.
The Akim of Mangistau region Serikbay Trumov reported on measures taken to provide fodder for livestock.
Kassym-Jomart Tokayev listened to the akim and in connection with the current situation due to severe drought and lack of vegetation on pastures, charged the Government jointly with the akimat to take necessary measures to support farmers and rural population.
Then Gulshara Abdykalikova, Akim of Kyzylorda Region, reported to the President. She spoke about the water situation in the region.
Today 550 cubic meters of water per second flow into the region through Syrdarya river. A working commission has been established, which determines the priority and volume of irrigation water supply to economic entities.
On July 12, an emergency situation was declared in the Aral district. In this regard, it was decided to allocate funds from the government reserve and the provincial budget to subsidize fodder, as well as to carry out cleaning of canals and drilling of wells.
The head of state instructed the Akim of Kyzylorda region to provide fodder to economic entities of the affected districts of Kyzylorda region.
Смотрите больше интересных агроновостей Казахстана на нашем канале telegram, узнавайте о важных событиях в facebook и подписывайтесь на youtube канал и instagram.