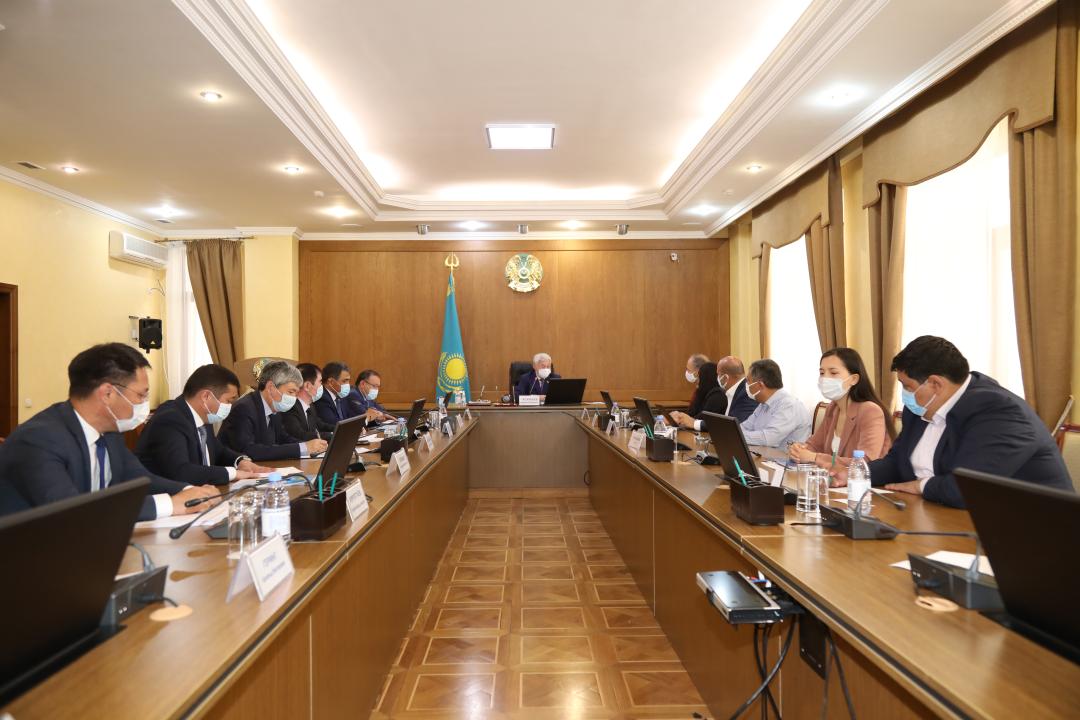 Turkish businessmen are planning to launch a major project to plant intensive gardens and process fruits and vegetables in Zhambyl region, World of NAN reports referring to the press service of the regional Akimat.
Berdibek Saparbayev, the head of the region, met with Turkish investors representing the Göknur Gıda Corporation. Opening the meeting, he talked about Kazakhstan's relations with representatives of Turkish business structures. And noted that mutually beneficial relations between Turkey and Kazakhstan are developing in the areas of trade, agriculture, culture, tourism, medicine, education.
- For years of independence Kazakhstan together with Turkey successfully realized many breakthrough projects that helped to keep mutually complementary economic, political and humanitarian ties. Today the friendly and brotherly relations between our two countries are at a very high level. Turkey is one of the closest and most reliable partners of Kazakhstan, - stressed the head of the region.
Director of Göknur Gıda Osman Aslanali thanked Berdibek Saparbayev for the warm welcome and spoke about plans to implement promising projects in Zhambyl Region.
Osman Aslanali spoke about the project: "We plan to plant fruit trees on an area of more than five thousand hectares and build a processing plant. The project is planned to be realized in several stages within five years. Modern agricultural technologies will be used to develop the raw material base and train local farmers".
According to the akimat, investors plan to sell their products on the domestic market and abroad. The project will cost $92 million. It's expected to create 1,000 jobs which will attract local residents. Two and a half thousand hectares of land in the region were allocated for the project: in Zhambyl, 470 hectares in T. Ryskulov, five thousand hectares - in Zhualy and 1200 hectares - in Sarysu districts.
"Food production is our priority. Our markets are dominated by products from Pakistan, Afghanistan, Turkey, that is, there are very few local fruits and vegetables. This situation affects their cost. We need to increase the area under intensive orchards. Agricultural producers are provided with all possible state support, including investment subsidies, soft loans," - said Berdibek Saparbayev.
It should be noted that Zhambyl Region has a high agricultural potential. Agriculture of the region is able to go far ahead with the support of modern technologies. The region already has apple orchards, the area of which is 1623 hectares, of which 1445 hectares are intensive apple orchards. Intensive cherry orchards cover 100 hectares.
Concluding the meeting, the head of the region instructed the responsible departments to immediately proceed to the implementation of the project proposed by the Turkish investors, avoiding bureaucratic procedures.
Смотрите больше интересных агроновостей Казахстана на нашем канале telegram, узнавайте о важных событиях в facebook и подписывайтесь на youtube канал и instagram.