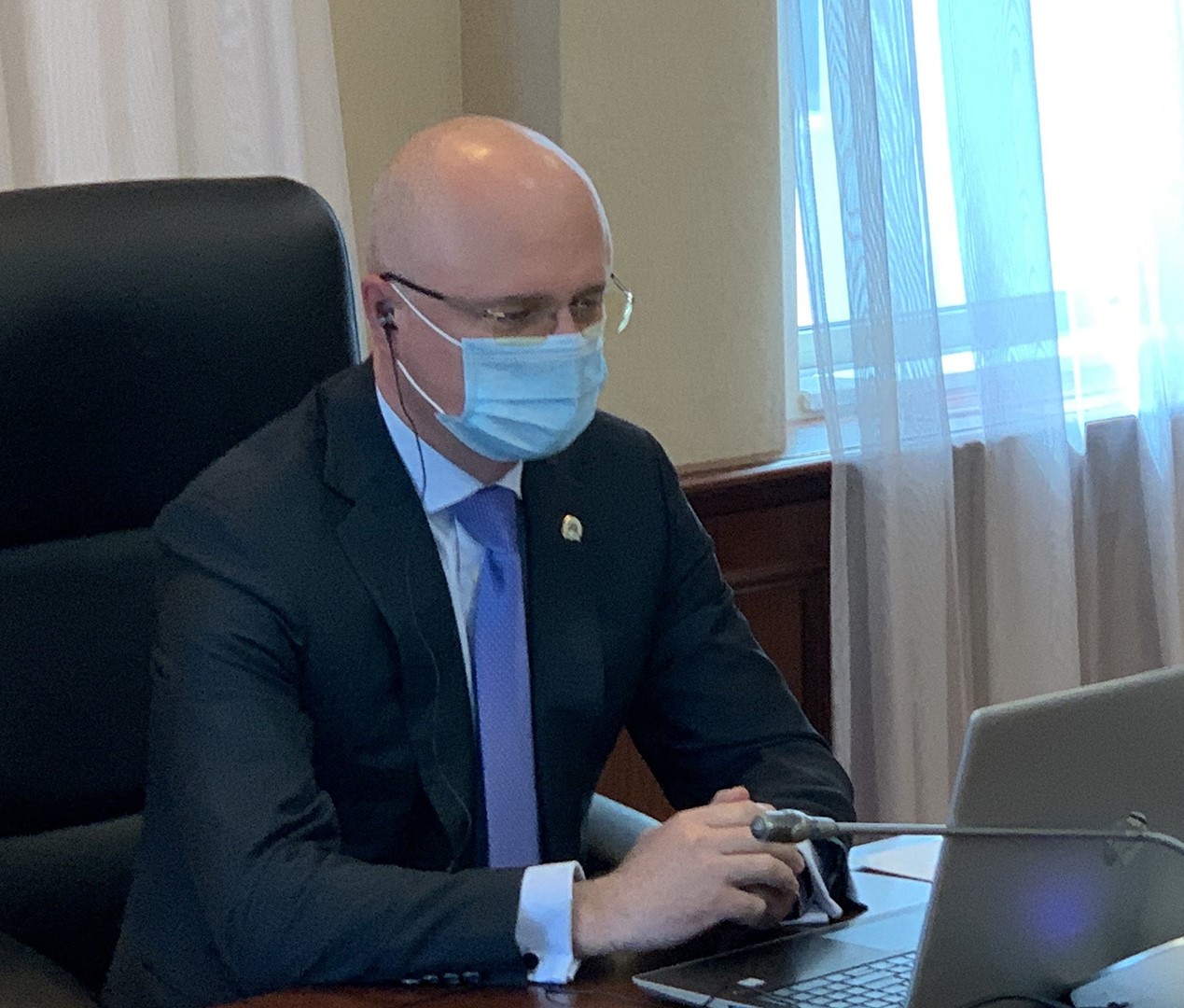 At the 29th meeting of the Berlin Eurasian Club, Deputy Prime Minister Roman Sklyar had a discussion with representatives of German business about the development of bilateral cooperation in agriculture and the attraction of German investment in the agricultural sector of Kazakhstan. More than 70 representatives of government and business circles of the two countries took part in the video conference.
The meeting was attended by Chair of German Committee on Eastern European Economic Relations Oliver Hermes, Chief Executive Officer of German Committee on Eastern European Economic Relations Michael Harms, Parliamentary State Secretary at the Federal Ministry of Food and Agriculture of the Federal Republic of Germany Uwe Feiler, leadership of branch ministries on both sides.
Roman Sklyar noted that intensive work with strategic investors is a priority outlined by President Kassym-Jomart Tokayev, and the government will support German business for the successful implementation of joint projects in our country. At the same time, ensuring food security is becoming more relevant and is directly related to the development of agriculture.
To implement projects in the agricultural sector, Kazakhstan is ready to provide individual support measures to German investors. To this end, the Government Working Group is operating, which promptly and legally promotes the implementation of joint investment projects.
Vice Minister of Foreign Affairs Almas Aidarov said that agribusiness is an attractive sector for investment, potential partners are offered subsidies, soft loans, special taxation regimes.
In turn, Oliver Hermes noted that Germany, as before, considers cooperation with our country as one of the priority areas in foreign economic activity and German business is ready for cooperation, and Uwe Feiler gave a positive assessment to the development of the agro-industrial complex and the quality of Kazakhstan's agricultural products, which creates investment attractiveness to maintain the strategic interaction of the two countries.
Source: primeminister.kz
Смотрите больше интересных агроновостей Казахстана на нашем канале telegram, узнавайте о важных событиях в facebook и подписывайтесь на youtube канал и instagram.