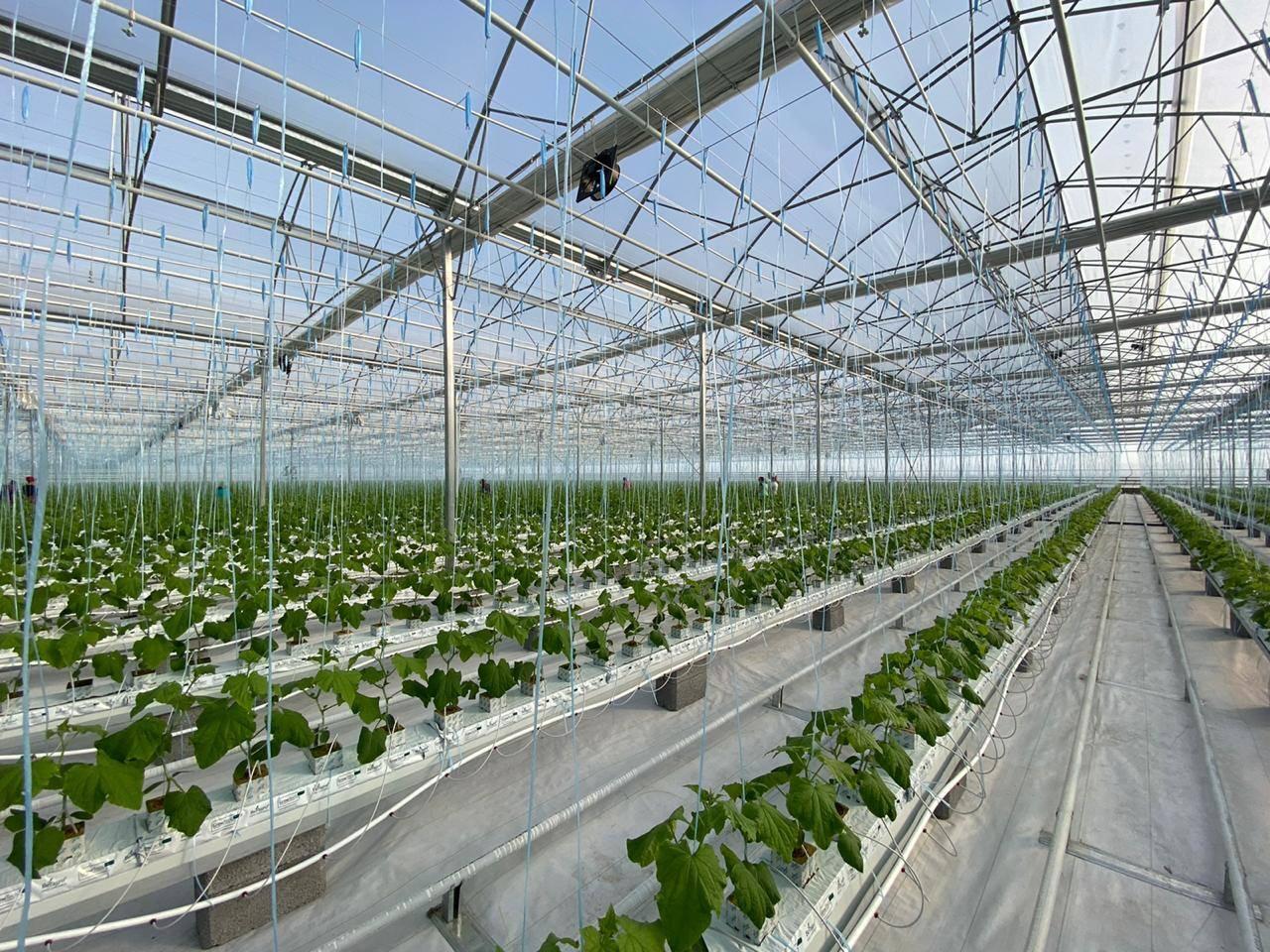 In order to implement the Shymkent 2021-2025 Development Program, city authorities intend to create an agro-industrial zone on an area of 136 hectares. Plans call for building new greenhouses, World of NAN reports, citing the press service of the city Akim.
At the moment, the city is provided with vegetables by the greenhouse complex "Taza onim", launched at the end of 2019. The complex is located on the territory of 3 hectares. Last June, 800 tons of cucumbers were harvested in the greenhouse. Such a high production rate, according to the press service, was recorded in the city for the first time.
"In 2020, the greenhouse complex was expanded by 6 hectares, harvested 1200 tons of tomatoes and 520 tons of cucumbers. To date, 100 people work here on a permanent basis. The project has attracted 2,5 billion tenge of investments", - is spoken in the message.
Akhmetzhanov, the owner of the greenhouse complex, plans to increase the area of his greenhouses by another 4.3 hectares this year. Entrepreneur intends to increase the volume of production up to 5 thousand tons, most of which will be exported.
In the greenhouse, equipped with modern equipment, the whole process from heating to drip irrigation is carried out by an automated system. And the technology used in their cultivation allows to save water, fertilizers and other resources.
It is expected that future greenhouses will also be equipped with innovative equipment and will allow to increase the volume of export products.
Смотрите больше интересных агроновостей Казахстана на нашем канале telegram, узнавайте о важных событиях в facebook и подписывайтесь на youtube канал и instagram.