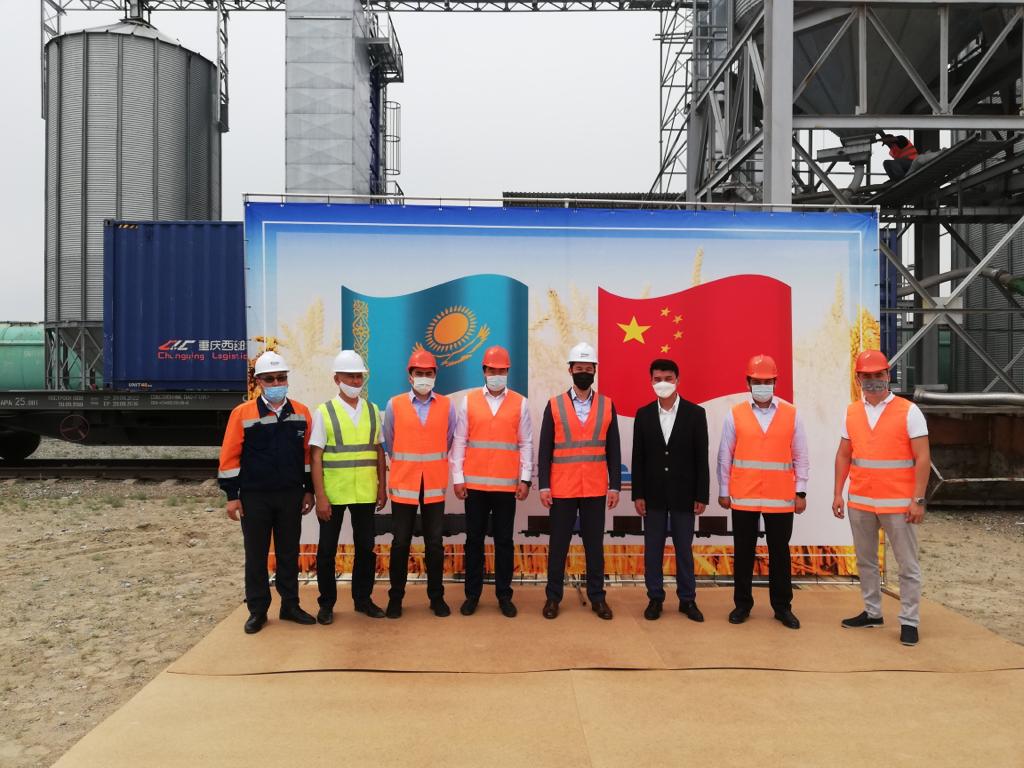 Today a grand shipment of containers of grain cargo in the direction of China will take place from Altynkol railway station of Almaty region, World of NAN reports referring to Astyk Trans.
Joint-stock company "Astyk Trans" jointly with JSC "NC "Kazakhstan Temir Zholy" has developed a scheme of transportation of grain cargoes inland of China in container trains, which will freely pass through checkpoints at frontier stations with China, which will expand the export geography and increase the freight and commodity turnover between the two countries.
The complex scheme involves sending Kazakh grain in 19 grain carriers from Kostanay railway station to Altynkol station, where the cargo, in compliance with all sanitary norms, will be loaded into containers and sent to Xi'an (PRC).
According to the information of the railway transportation company, the developed transportation scheme will significantly reduce the load on the system operators, will provide timely needs of the agricultural industry and minimize delays in the delivery of goods regardless of the seasonality of the transportation of grain. Moreover, transportation of agrarian cargoes will allow participants of the grain market of Kazakhstan to increase geography of shipments and expand the list of cargo delivery bases.
Смотрите больше интересных агроновостей Казахстана на нашем канале telegram, узнавайте о важных событиях в facebook и подписывайтесь на youtube канал и instagram.