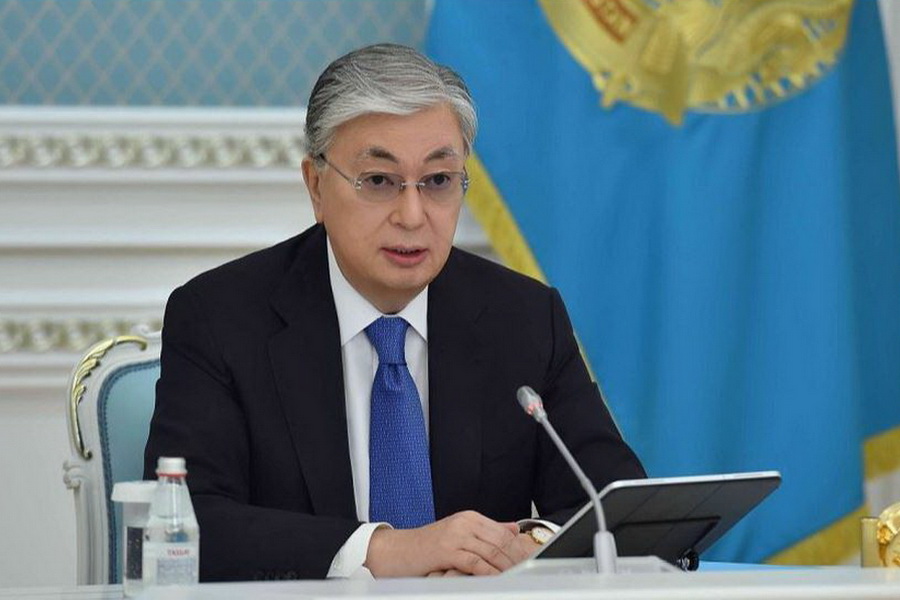 Kazakhstan President Kassym-Jomart Tokayev gave an interview to Egemen Qazaqstan newspaper, in which he answered a question about priorities in agriculture and food security of the country.
"Our main task now is to successfully conduct the sowing campaign. This work should be done in a timely manner, regardless of any circumstances", - stressed the President of Kazakhstan.
He reminded, that 200 billion tenge were allocated for sowing and forward purchase of production this year. Including, 70 billion tenge that was allocated for the development of seed production and the purchase of fertilizers. In addition, small and medium farms receive diesel fuel at reduced prices.
"390 thousand tons of diesel fuel are sold to agrarians at a cheaper price. I hope that all these measures will help to obtain a good harvest," the head of the state said.
However, Tokayev noted that food security is one of the priority issues at the moment.
"I have instructed the government and Akims to keep this issue under constant control. In general, there is a sufficient supply of food in the country. In the future it is necessary to prevent price increases and not to alarm the population," he stressed.
Another important issue, according to the President, is to create jobs for rural youth.
"Otherwise we may face uncontrolled migration, which may lead to complex social and political consequences. We have already begun to feel such problems, especially in large cities. These issues should always be in the center of attention of state bodies," concluded the President.
Source: ru.egemen.kz
Смотрите больше интересных агроновостей Казахстана на нашем канале telegram, узнавайте о важных событиях в facebook и подписывайтесь на youtube канал и instagram.