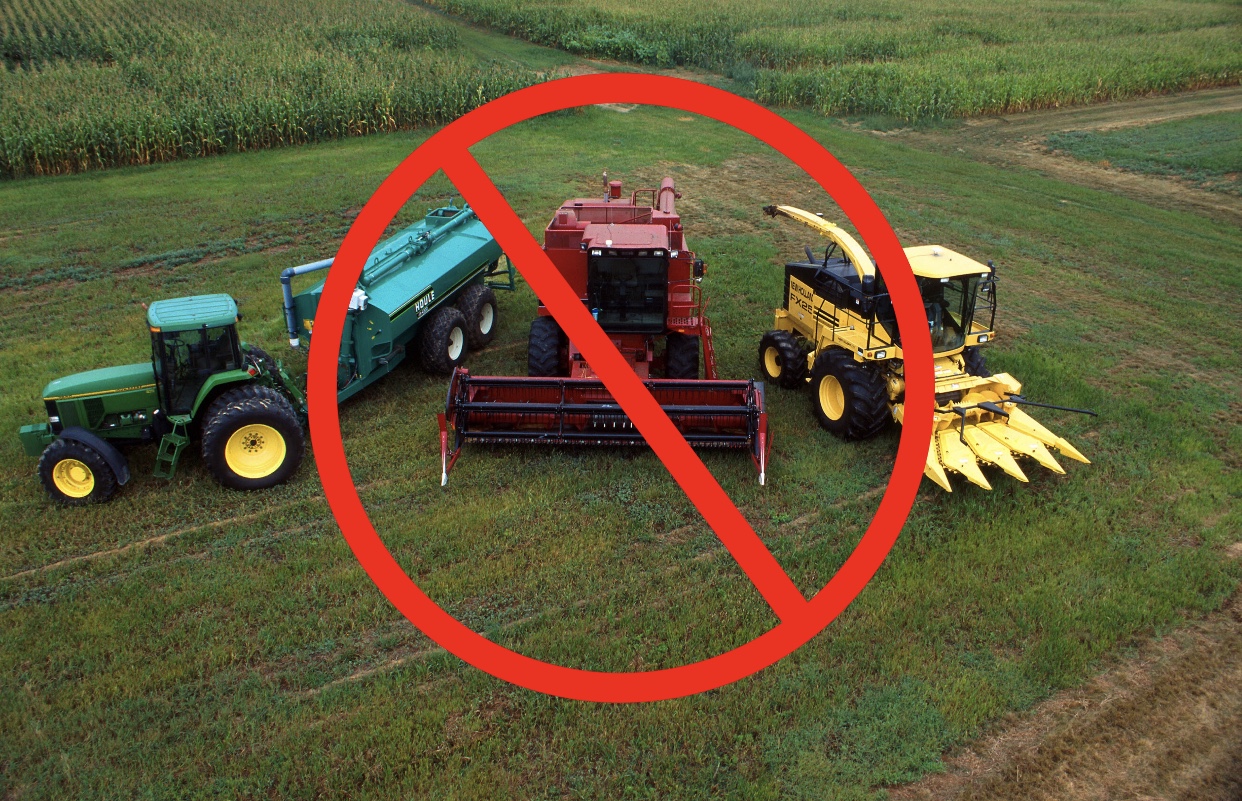 May 8, 2020, Nur-Sultan - The introduction of utilization fees will strike a serious blow on Kazakhstan's agriculture and economy, causing irreparable damage to farmers by depriving them of access to modern, highly productive agricultural equipment. This was unanimously stated by the leading industry associations of the country - all 14 relevant associations and unions that are members of the Committee of Agroindustrial Complex under the Presidium of the National Chamber of Entrepreneurs "Atameken".
Representatives of the agricultural industry are extremely concerned about the upcoming changes on the introduction of utilization fee for modern high-performance agricultural machinery, which, together with other aggravating measures (change in the mechanism of allocation of investment subsidies, VAT deductions), threatens to set back the level of agricultural mechanization for decades.
On December 5, 2019, an order of the Ministry of Environment was adopted on the introduction of utilization fee, despite the negative views of agro-industrial entities, but in accordance with the protocol of discussion in Atameken, utilization fee was introduced on the list of agricultural machinery, which is produced in Kazakhstan, to protect against parallel imports. However, at the moment there is again an attempt to introduce utilization fee for the entire range of agricultural machinery, regardless of whether it is produced in Kazakhstan or not, and even expand it to other types of special equipment. At the same time, the initial rates of collection on tractors reach more than 11 million tenge per unit, and on the harvester reach 12.5 million tenge per unit. If an agricultural machine is purchased, this fee will have to be paid in full. In the future, the rates will increase with the growth of MCIs and ratios, which happens on a regular basis as exemplified by cars.
The beneficiaries of this measure are several assembly plants in Kazakhstan. Their current and future range, as well as the quality of produced machinery are unable to meet all the needs of the country's farmers in modern productive agricultural machinery, and the full introduction of this fee will lead to a sharp increase in price of high-performance machinery, which is not produced in Kazakhstan, and severely limit the ability of farmers to invest in technical re-equipment.
In 2020, the country faced new challenges. The Covid-19 pandemic requires concerted action from the Government to support the affected sectors and population. Representatives of the agricultural sector declare unconditional support for the Government's efforts to address current challenges and continue to contribute to the country's food security by increasing production.
In this regard, the agrarian community of the country calls on the Government not to jeopardize such a strategically important sector as agriculture and to abandon the idea of introducing utilization fees on modern highly productive agricultural machinery.
For reference. Committee of Agro-Industrial Complex of NCE RK "Atameken" was established for the purpose of effective interaction of business community with government authorities to solve tasks and issues of domestic agrarian business entities for their development. The Committee consists of industry associations with voting and advisory rights, including:
1. Meat Union
2. Grain Union
3. Meat and Milk Union
4. Milk Union
5. Union of Potato and Vegetable Growers
6. Farmer's Union
7. Egg Producers Association
8. Poultry Producers' Union
9. Pig-breeders associations
10. Kazakh Cotton Association
11. Veterinary Association.
12. Gardeners' Association
13. Beekeepers' Union
14. Association of Fat and Oil Industry Enterprises
15. Association of Kazakhstan Producers of Plant Protection Products
16. Credit Partnership Association
17. Consumer Cooperation Union; and others.
Смотрите больше интересных агроновостей Казахстана на нашем канале telegram, узнавайте о важных событиях в facebook и подписывайтесь на youtube канал и instagram.