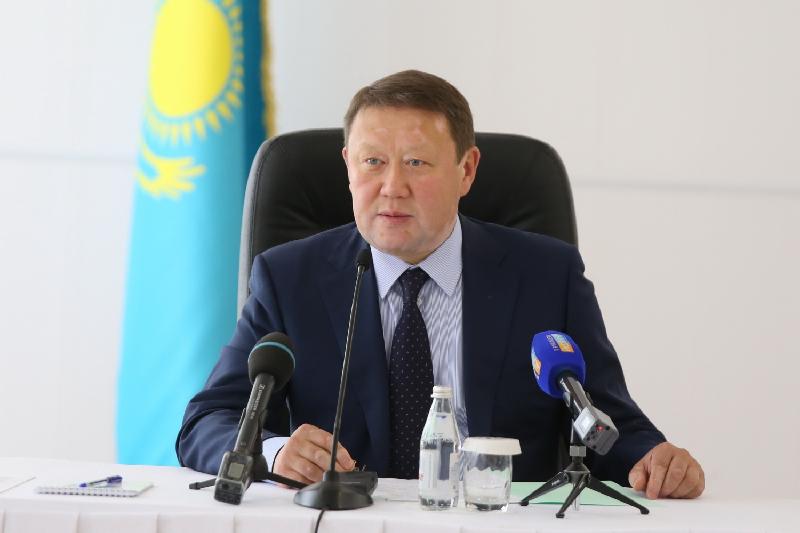 In the North-Kazakhstan region financing of agriculture this year increased by 22.5% to 48.4 billion tenge. This was announced by the Akim of the region Kumar Aksakalov.
"Our region has all the resources to provide basic necessities to the population. This year we have increased sowing of buckwheat by 2.5 times (from 1.7 to 4.2 thousand hectares), by one third - peas (from 41 to 54 thousand hectares). For the last three years more than 116 billion tenge of subsidies have been allocated for the development of the industry. Record financing is provided for this year as well. This is 48.4 billion tenge, which is 22.5% more than last year", - said the regional akim.
According to his information, the volume of attracted investments into the industry for the last three years exceeded 260 billion tenge. Since the beginning of this year - 61,8 billion tenge, that is more than last year by 23,1%.
Kumar Aksakalov named BioOperations as one of the promising projects.
"Investors have come to the plant which has been idle for over 10 years. This year we are completing modernization of the plant and will start producing bioethanol, which is the product of the deepest grain processing," he said.
Besides, the modernization of milk processing enterprises is currently underway in the region. In Petropavlovsk, Molochny Soyuz LLP has started the work on complete reconstruction of the enterprise. At the first stage, up to 70 tons of raw milk per day will be processed.
Also the project on modernization of dairy line of " Maslo-Del" LLP is being implemented. It is planned to increase capacity from 87 to 119 thousand tons per year, with production of 66 thousand tons of ultra-pasteurized milk and 1800 tons of sour cream per year.
There are 16 enterprises that process meat products, the production of sausages has been increased by 25%. Last year the meat processing plant of "EMS agro" LLP was reconstructed in Taiynshinsky district. The production of sausage products was started, as of May the production amounted to 5.5 tons of finished products.
Kumar Aksakalov also informed that for the last 3 years 782 tractors and more than 600 grain harvesters were purchased in the region. Since the beginning of this year, 1458 units were purchased for 34.9 billion tenge, including 352 tractors and 119 combine harvesters.
Source: eldala.kz
Смотрите больше интересных агроновостей Казахстана на нашем канале telegram, узнавайте о важных событиях в facebook и подписывайтесь на youtube канал и instagram.