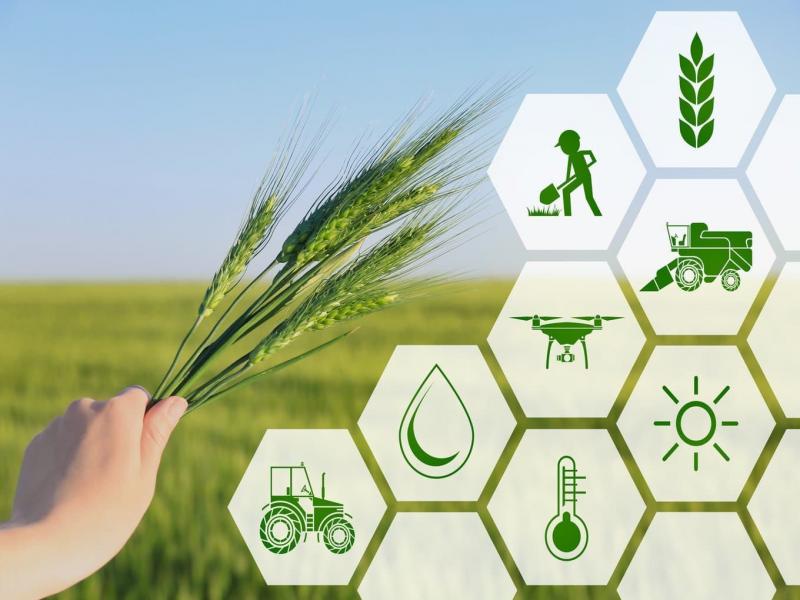 The prospect of staying hungry by the end of the century, due to population growth by 2 billion people, forces agricultural companies to think ahead, developing new sophisticated technologies able to cope with the expected prospect of global food shortages. Geopolitical conflicts, cataclysms and post-pandemic economic depression exacerbate the situation, but open up prospects for the introduction of new technologies in agribusiness that can increase productivity many times over.
Developers and startuppers around the world find the most original and useful ways to solve the problems, trying to make the agricultural industry more effective. The CIS countries do not lag behind their global counterparts, surprising with their developments, finding use both in domestic and foreign productions. World of NAN has prepared working agro-startups that develop agriculture in the countries of the Commonwealth.
The system of monitoring of cultivated areas
1. Egistic (Kazakhstan) is a Kazakhstani agro-startup which is an acreage monitoring and management system for agricultural producers. The service allows you to remotely analyze data on the state of the fields, the concentration of fertilizers used, soil moisture, GPS monitoring of machinery, control of agricultural activities and more. The fields are monitored based on space images, which are processed using sophisticated algorithms. By connecting to the platform, the farmer has the opportunity to monitor the state of his fields in real time, without having to travel around the territory.
Marketplace of organic products
2. Green Bee (Kazakhstan-Belarusian startup) is a marketplace uniting consumers and producers of organic products grown naturally without the use of chemicals. By installing the mobile app, the user gets access to the list of verified suppliers of organic and farm products: meat, fresh vegetables, fruits, dairy products and much more.
Vertical City Farms
3. iFarm (Russia) - automated technology for year-round cultivation of vegetables, salads and berries on several tiers in a fully controlled environment, managed by iFarm Growtune IT-system. Vertical quick-farms are controlled through an application where data collected by an automated system based on artificial intelligence, which tracks all necessary parameters of the farm. Such a system makes it possible to reduce the cost of production by constantly monitoring the quality of the crop
Agrocopters for field treatment
4. Agrofly International is a manufacturer of agrocopters for disease detection and crop treatment with pesticides. High-precision drones have a number of advantages in both field treatment quality and in productivity and accuracy of tasks.
Precision Farming
5. OneSoil (Belarus) is a free mobile application for precision farming that remotely monitors crops, forecasts and plans farm operations, reduces seed and fertilizer costs, and increases productivity and saves resources with drones.
Optimize farm management
6. EAgronom (Estonia) is an Estonian startup that develops farm management software. The product is designed to plan, manage, and analyze agricultural activities. The system allows managing logistics, storage, monitoring operations in the fields, performing complex calculations, as well as filling out reports and maintaining inventory.
Artificial intelligence on quality control of agricultural crops
7. Agri Eye (Ukraine) - a startup that develops a technological solution for the agricultural sector based on artificial intelligence, which includes a system for collecting and monitoring crop data, a navigation system for controlling the operation of agricultural equipment, and a decision-making automation system. The Agri Eye remote sensing product combines a high-performance multispectral camera mounted on a drone with a precision measurement lab and an online mapping service. The drone scans fields with the multispectral camera and determines where to take samples for chemical analysis and how much fertilizer and herbicide to apply.
Innovative approach to product creation
8. Kiva Sesame (Uzbekistan, Turkey) is an Uzbek-Turkish startup producing natural and healthy sweets from sesame seeds. The founders of the project create their own improved varieties of seeds, based on a scientific approach and their own experience.