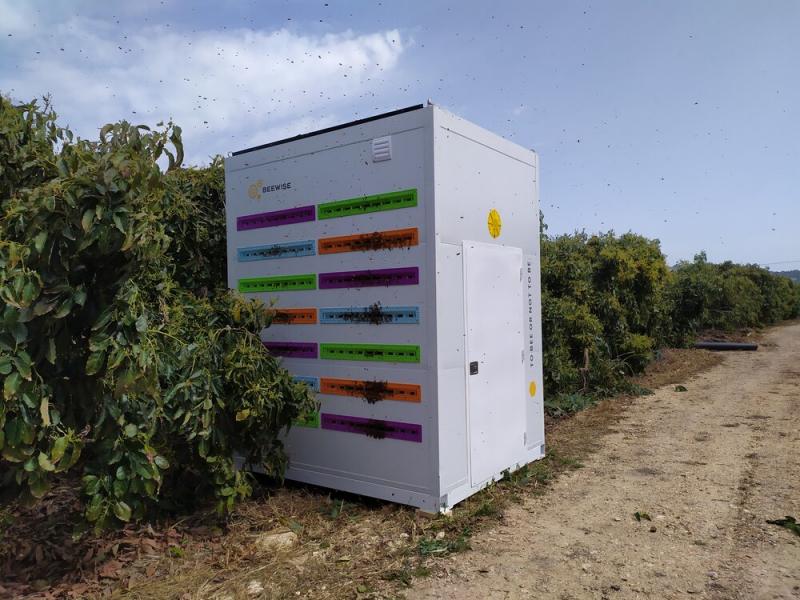 Researchers estimate that bees help pollinate more than a third of the food grown on the planet. However, in recent years, the population of bees has sharply decreased. Israeli scientists offer to solve the problem with the help of robotics and artificial intelligence, World of NAN reports referring to freshplaza.
In a 12-square-meter box called the Beehome, a robot system and AI work together to take in thousands of honeybees. It is the world's first robotic hive to control a hive population.
The hive looks like a white garden shed with colorful slots that allow bees to fly in and out freely, with solar panels on the roof that power the machine. The box is fireproof, waterproof and keeps out pests such as Asian wasps.
The developers claim that their advanced technology kills invading insects, provides medicine when needed, and offers alternative food sources for bees.
So far, scientists say, the new robotic hives have reduced colony attrition to less than 8 percent, and they hope to continue to reduce that number.
According to the creators, traditional wooden bee boxes have been in use for about 150 years, and the industry must evolve if it is going to combat the current population decline.
Of course, the device will not replace beekeepers, but it will simplify their work and increase profits through higher harvests and more bees.