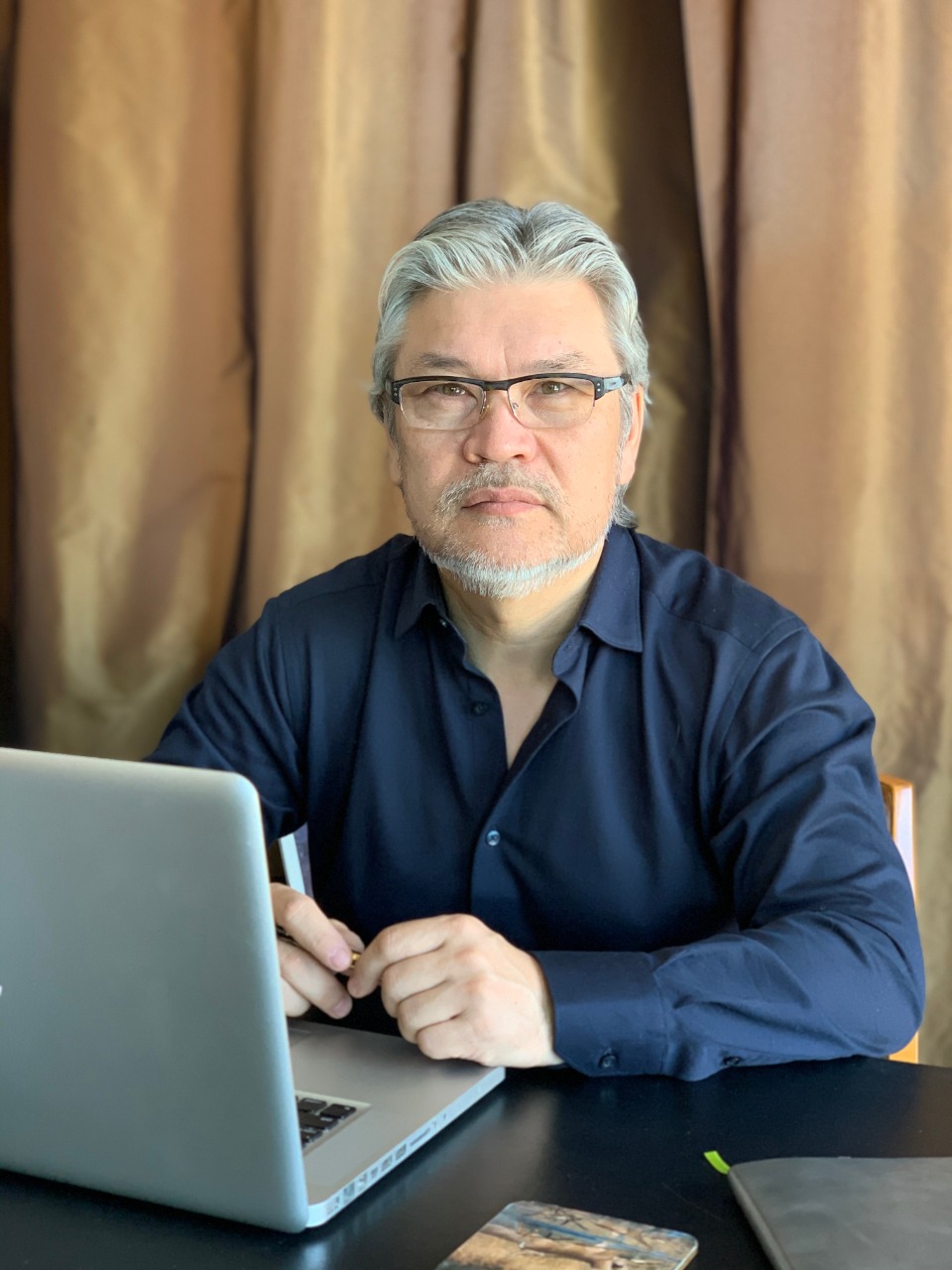 On 8 May, the leading industry associations of Kazakhstan (all 14 specialized associations and unions) opposed the introduction of utilization fee for agricultural machinery. In their opinion, such an initiative will deliver a serious blow to agriculture and the economy of Kazakhstan, as well as cause irreparable damage to farmers, depriving them of access to modern high-performance equipment.
Do we need utilization fee for agricultural machinery to save the environment in Kazakhstan? Will it help the development of agricultural machine building industry? What consequences will the increased financial burden on commodity producers result in?
We have recorded a lengthy and detailed interview on this subject with Kairat Bisetayev, Chairman of the Board of the Union of Potato and Vegetable Growers of Kazakhstan, in which he elaborated on why the introduction of such a fee can set back the level of agricultural mechanization for decades and lead to a serious decline in productivity.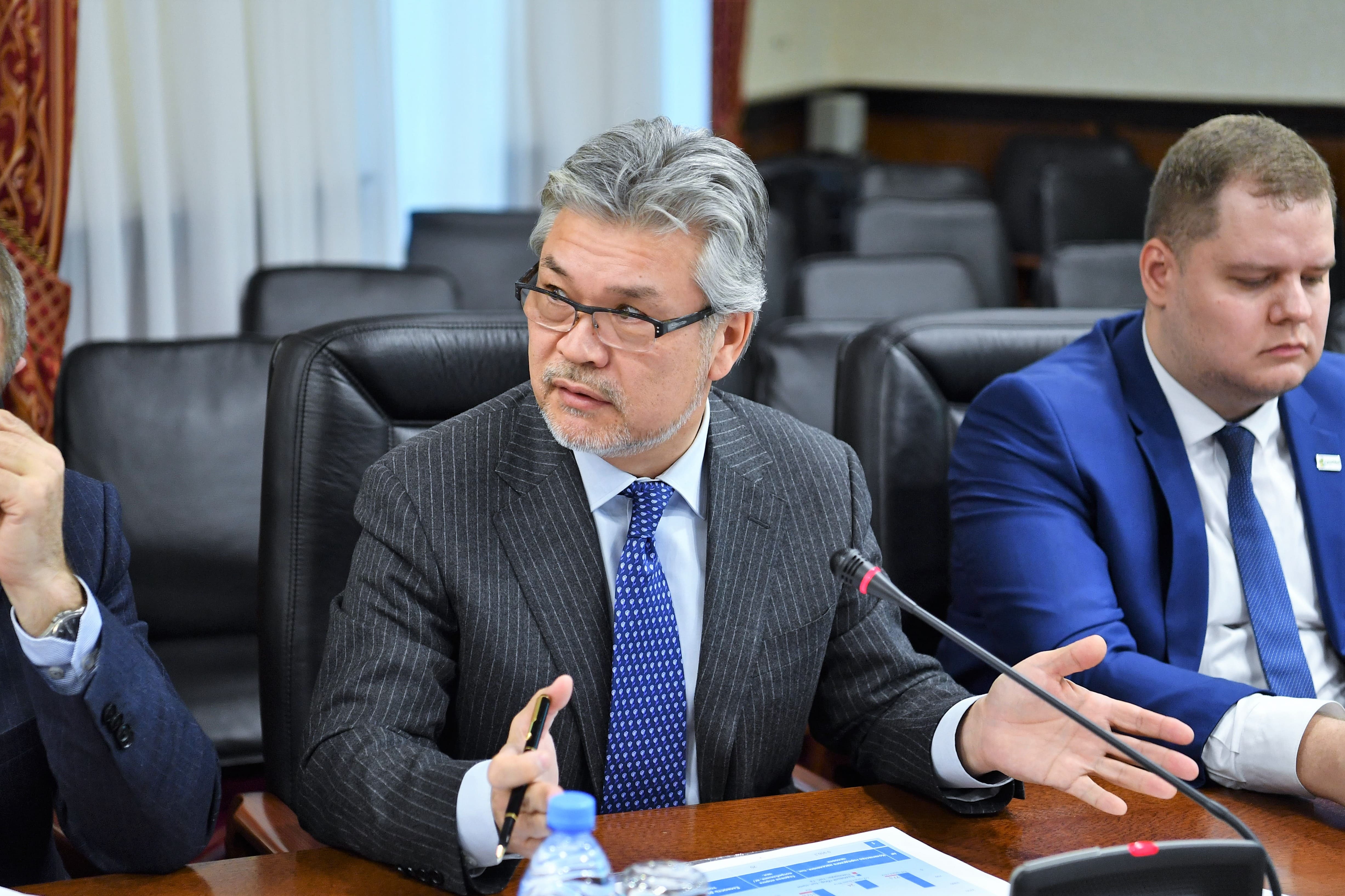 Photo by parlam.kz
Where do you stand in regard to the idea of introducing utilization fee on agricultural machinery in Kazakhstan?
- All agricultural producers share the same opinion - it is an ill-conceived and counter-productive idea of introducing utilization fee. To start with, this norm is prescribed in the Environmental Code and is under the jurisdiction of the Ministry of Ecology, Geology and Natural Resources of Kazakhstan. As far as we understand from the content of this code, the fee is aimed at ensuring environmental cleanliness when disposing a damaged machinery. To ensure that old tractors and combines do not pollute the environment, by being disposed through certain recycling systems without harming the environment.
If we look from this perspective, there is no problem with the utilization of agricultural machinery in Kazakhstan. In their justification, our opponents wrote that a huge amount of equipment has accumulated in villages and settlements, which does not function and rusts, causing some damage to nature and so on. But this machinery is practically non-existent, because today we operate machines that are more than 20 years old, and the resource of production there is up to 30 years. We patch it up, do a major overhaul and continue to use it. Otherwise that machcinery has long been scrapped, and it does not exist. Today, there are no environmental problems in Kazakhstan in this sense. This was confirmed to us by our colleagues - public organizations that work in the field of ecology. That is why we ask, why introduce this utilization fee? This is the first issue.
The second issue. Today, there is a utilization fee to support the development of the domestic machine-building industry. Not quite clear, what for? Our primary task in Kazakhstan is to support the agricultural sector. No one denies it, everyone understands that agriculture must be supported. Moreover, today we have a State program for the development of the agro-industrial complex. Other programs are industry-specific, and they go lower in rank. But since we have a state program for the agro-industrial complex, the situation of those whom it is aimed at should not deteriorate. And today, they want to introduce a utilization fee to support the machine-building industry. Indeed, agricultural machine-building industry should be developed, we do not object, but shouldn't it be at the expense of budgetary or investment funds, for example, and not at the expense of farmers? This is a serious financial burden on those who have to buy agricultural machinery. How can we develop and maintain agriculture without a technical upgrade? And how do we upgrade, if today the cost of one machinery increases by 11-12 million tenge only through the introduction of utilization fee?
We believe that the very introduction of utilization fee to support domestic agricultural machine-building industry is not the right approach. Finding other instruments is imperative here. We have proposed the introduction of various programs to subsidize machinery, that is, to create very favorable, fair conditions separately for domestic assembly machinery. This is the right market mechanism to motivate farmers to buy it. They disregard it and place the main emphasis on the utilization fee.
After all, there are credit lines, leasing companies and programs. This is where you can motivate farmers to buy the equipment that is being assembled in Kazakhstan. If someone needs Belarus, assembled here, let it work, then. But why is it necessary to introduce conflict within the industry itself? To play off farmers against each other, who are on the same level and agricultural producers who have moved to a new level, who are already involved in digitalization issues. It is impossible to increase labor productivity by 2.5 times, as it is written in the state program, without modern equipment.
The third issue. If we need to support the domestic agricultural machine-building industry, we probably do not need to undertake unrealistic tasks from the get go. Let us at least do what we can. I know the experience of Argentina, Brazil. I was there, I studied and observed. They had nothing of their own, everything was purchased. But they started with simple things, like tillage equipment: ploughs, cultivators, harrows. At our first stage, all this can be produced, " to practice", to train specialists, to raise their competences, to understand the market, roughly speaking, to go from simple to complex. And after a while to reach tractors, combines and so on. We missed this moment, and went straight to harvesters and tractors. Moreover, everybody and their mother say that we have screwdriver assembly. There's virtually no localization. It is unacceptable today, without transparency, make a decision on the issue that we are discussing.
At the end of last year, we have already introduced utilization for imported equipment, assembly production of which exists in Kazakhstan. In your opinion, how right was this decision?
- Last year, we gave our official opinion. The AIC Committee in the National Chamber of Atameken was 100% against the introduction of this fee, but our opinion was ignored. We were against it. We said that today, by giving permission for such a compromise decision, we are practically opening the Pandora's Box. That is, after introducing such a small fee, we said that tomorrow it would not stop there. As we can see, it has not been half a year yet, and today all agricultural machinery which is imported to Kazakhstan is in question. In other words, now they want to have us transfer from machinery of such manufacturers as John Deere, New Holland, Claas which have very large assortment of tractors and harvesters to MTZ and "Kirovtsy", that is moving us to the past.
It is also said that this measure will encourage foreign companies to assemble in our country. But today it is almost unreal. We have studied this subject. I have never been affiliated with any company, I am far from all these companies. But after all the debates I had to study, observe, communicate. It turns out that our market is so small that no one will build a plant here for Kazakhstan's domestic market. The volumes that we consume are not profitable for investors. Any factory should produce tens of thousands of pieces of equipment per year, but we don't buy thousands either.
Another issue, an investor could come to Kazakhstan to produce and sell not only in our market, but also in the markets of the UAE, Central Asia and the nearest Eastern countries. But for this we must have an unprecedented investment climate, we must have such "lures" for investors, which they cannot get neither in Russia, nor in Ukraine, Uzbekistan, Iran or any other country. We need to focus on this very direction, if we want to develop mechanical engineering and production. And today it turns out that the efforts are directed at one instrument - the utilization fee. It is rather bewildering.
There is also a social aspect to the introduction of utilization fees. There are allegations that creation of jobs at new production facilities will be a plus. How could you comment on this?
- Indeed, supporters of the introduction of utilization fees say that many new jobs will be created in factories, but how does this compare to the number of people employed in the agricultural sector? That means it is not worth it. This is a completely different level of social effect, if you compare it with the agricultural sector. We believe that for any of the reasons voiced, there should be no utilization fee in Kazakhstan at all. There are hundreds of other points that will allow the state to raise this case without large investments.
What do you think should be done in this situation?
- A dialogue is important here. Nobody has given us a single decent argument as to why it is necessary to introduce the utilization fee. Today we are talking about the fact that we are ready to review many instruments of state support for the agro-industrial complex, in favor of others, more effective ones. We are talking about the fact that we should gradually move from subsidizing to crediting, i.e. to the money that is returned, rather than the money that simply goes away. Farmers are already moving towards this.
We are actively engaged in attracting large global companies for processing of agricultural products. We see our development horizons and go towards them. The government is actively helping us in this work. But the initiative to introduce utilization fee in many respects will simply set us back.
Thank you for the interview! We will continue to monitor the development of this situation.