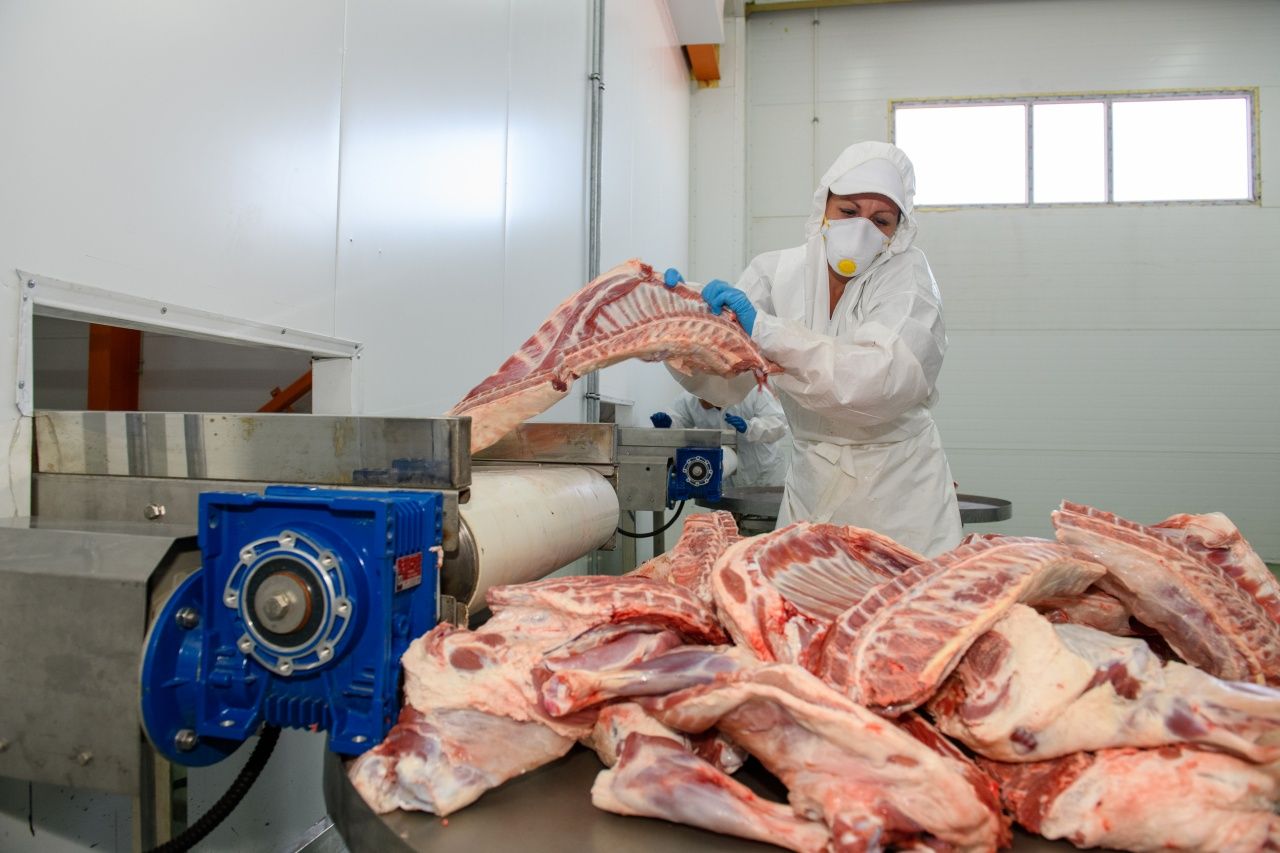 American company Tyson Foods plans to build a meat processing plant with a capacity of 180 thousand tons per year in Almaty region. This is stated in the review of PrimeMinister.kz, which was prepared following the visit of Prime Minister Askar Mamin to the region.
As indicated in the report, the Almaty region is actively working to attract foreign investment. One of the indicators of activity is working out the implementation of the largest American company Tyson Foods construction of a meat processing plant for cattle meat in the region with a capacity of 180 thousand tons per year.
According to the Almaty Regional Akimat, 13.9 billion tenge has been invested in the agricultural sector, including 7.9 billion tenge in agriculture and 6 billion tenge in food production.
With regard to the development of agriculture in the report it is noted that the volume of cultivated areas in the region is increasing annually. For example, the area under crops this year compared to last year increased by 4.9 thousand hectares and amounted to 966.5 thousand hectares.
One of the priority crops for the region remains sugar beet, sowing of which this year has been increased to 16 100 hectares (in 2019 - 14 thousand hectares).
In addition, maize was sown on 83,496 hectares (in 2019 - 81,728 hectares), potatoes on 39,948 hectares.
Agrarian Credit Corporation has extended loans worth 767.7 million tenge to 65 borrowers since the beginning of the year to credit spring field work. In addition, through SEC "Zhetysu" 14.2 thousand sowing units of high yielding sugar beet seeds were purchased for 548 agricultural producers in the region.
Earlier it was reported that Tyson Foods Corp. plans to build three meat processing factories in Kazakhstan with an investment of $1.25 bln.
Source: eldala.kz
Смотрите больше интересных агроновостей Казахстана на нашем канале telegram, узнавайте о важных событиях в facebook и подписывайтесь на youtube канал и instagram.