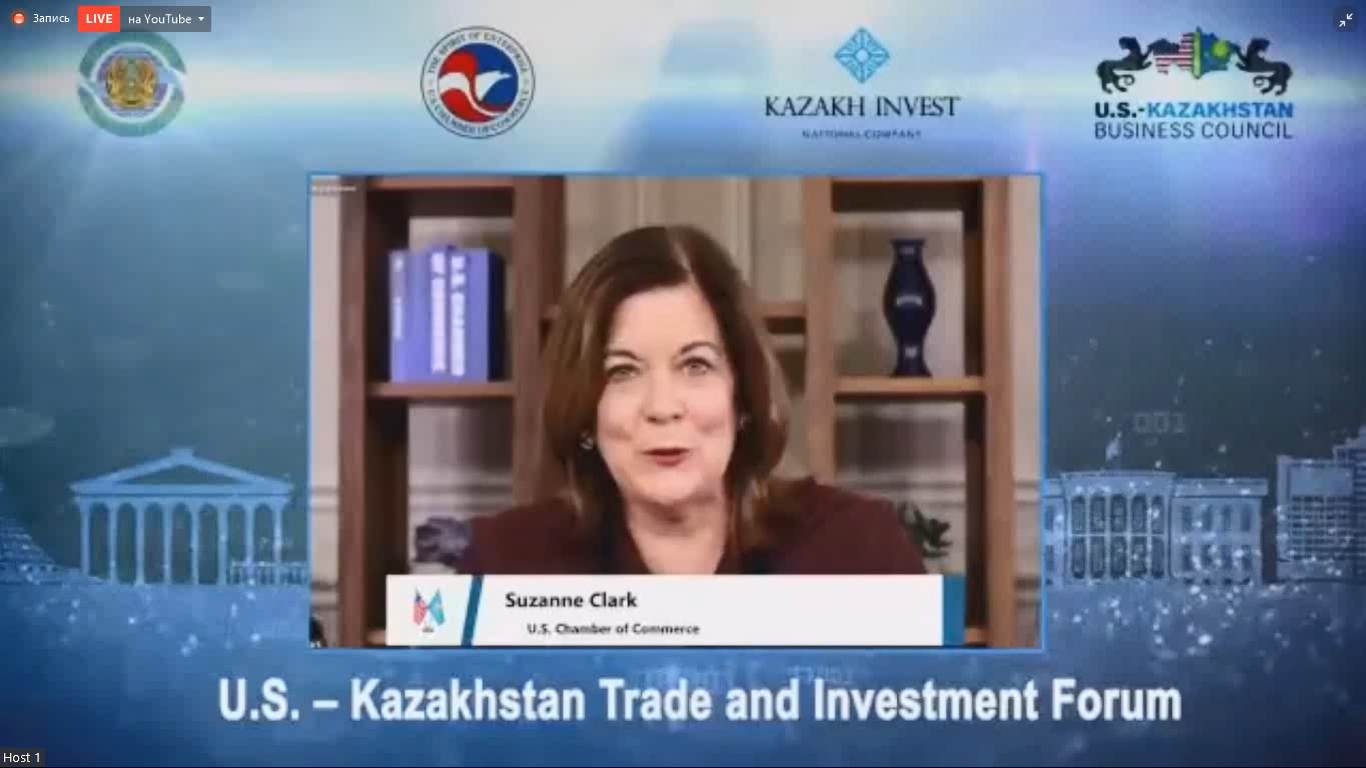 US businessmen are interested in organizing production and export of mutton meat from Kazakhstan, World of NAN reports.
Yesterday, June 14, a trade and investment forum U.S.-Kazakhstan 2021 has kicked off. The forum discussed the prospects for cooperation in the agricultural sector of Kazakhstan.
On the Kazakh side was the Minister of Agriculture Saparkhan Omarov. He noted that today Kazakhstan is a leading partner of the United States in Central Asia. And despite the crises, trade cooperation continues.
"Today, three investment projects with the participation of companies from the U.S. are under development. This is a project to create a fish farming complex closed type trout farming in Akmola region, the construction of a plant that will produce irrigation equipment, also in the plans to create a meat processing plant, with a capacity of slaughtering at least 2000 heads per day "- announced the head of the Ministry of Agriculture.
The Minister said that agriculture in Kazakhstan is one of the fastest growing sectors of the economy. And the geographical location of the country allows us to increase exports to major markets.
Chris Langholtz from Tyson Foods, a major multinational food corporation, agreed with the minister. And told about his experience of visiting Kazakhstan.
"We went several times to Kazakhstan. After visiting the country and communicating with the authorities, it was very clear that the government is committed to the modernization of agro-industry. Kazakhstan does have access to the markets of all important customers and has enormous resources. Therefore, within the framework of increasing competition, we would like to start supplying mutton meat from Kazakhstan," said Chris Langholz.
When asked to which countries the company wants to export meat. A company representative said it would depend on the quality of the meat produced and the sustainability of the development.
"It seems we will be able to produce lamb for Europe and Asia. The biggest market will be China. The main market we want to make the Middle East, so it will be important to comply with halal standards. In our vision, all parties will benefit from the organization of such activities. Because the choice of good lamb will be increased in the world. At the same time, we will continue to develop. We intend to open research and educational centers to support the development of Kazakhstan "- said Chris Langholz.
It is worth noting that the idea of the American businessman coincides with the objectives of the government of Kazakhstan. More recently, the President of the country Kassym-Jomart Tokayev set a task to make export of quality, environmentally friendly livestock products a priority.
Time will show whether the American businessmen will realize their idea. World of NAN, in turn, will carefully monitor the information field and report its findings.
Смотрите больше интересных агроновостей Казахстана на нашем канале telegram, узнавайте о важных событиях в facebook и подписывайтесь на youtube канал и instagram.