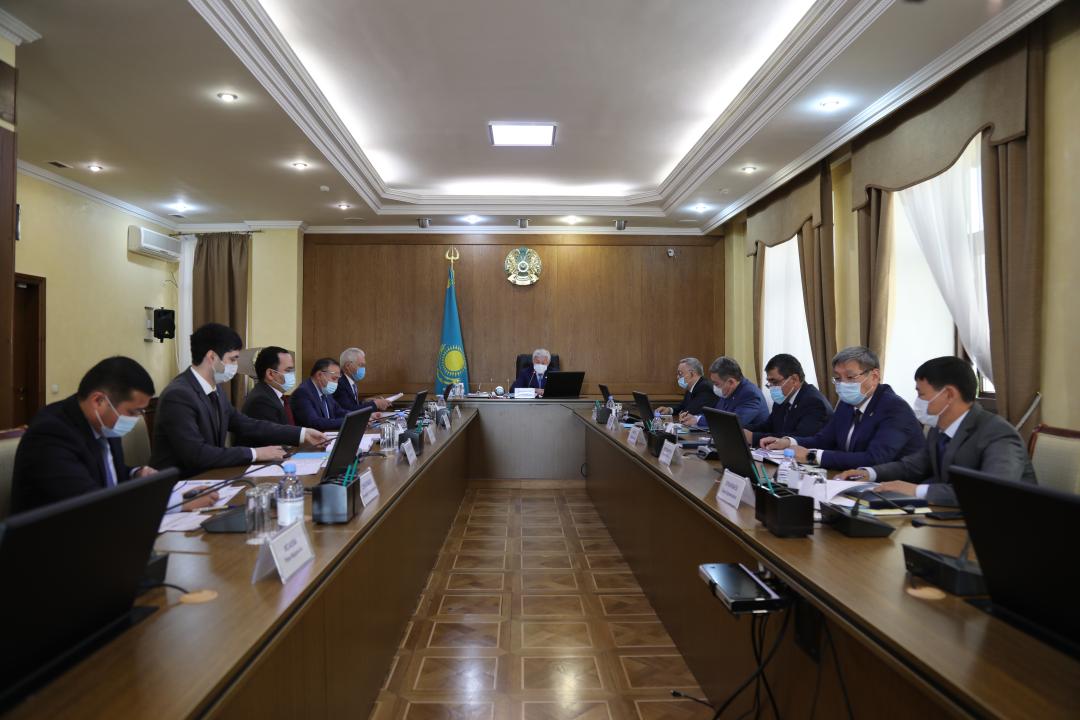 The progress of implementation of the State Program of Industrial-Innovative Development for 2020-2025 was reviewed at a staff meeting by Regional Akim Berdibek Saparbayev. The regional map of industrialization of Zhambyl region until 2025 includes 34 investment projects worth 1.8 trillion tenge, World of NAN reports referring to the press service of the akim.
According to Aspandiyar Seisebayev, head of Department of Entrepreneurship and Industrial-Innovative Development, seven investment projects totaling 14.8 billion tenge are implemented in the region in 2020. Among them is the launch of a plant for processing and canning of fruits and vegetables, a dairy processing plant, production of flour products.
It is expected that 11 out of 34 investment projects planned to be realized until 2025 will be worth 435,8 billion tenge by the end of 2021. As part of the investment projects, a biocomplex for the production of veterinary medicines, a plant for the production of mineral fertilizers will be launched. There will also be opened canned fish and fish processing facilities, as well as a warehouse for storing vegetables. A dairy plant will expand its capacity through investments. It is expected that the new enterprises will provide jobs for 2909 local residents.
According to Aspandiyar Seisebayev, to date all projects have received state support under the Program of Industrial-Innovative Development for 2020-2025.
"Already 65% of the construction and installation work has been completed. In the second half of this year, equipment will be installed at the plants. At the initial stage there should be no problems with raw materials," assured the head of the department.
In this case he noted that the Akimats of Taraz and districts do not offer investment projects, specific proposals for the modernization of existing facilities.
"One of the essential measures of state support is the allocation of land. Earlier, I instructed to launch a geoportal, so that entrepreneurs are aware of the empty plots. We need to speed up this process", - reminded Berdibek Saparbayev.
At the meeting we heard statistical data: this year 6.5 billion tenge was allocated within the Program "Roadmap for Employment-2025" which is five times more as compared to 2020.
Summarizing the meeting the akim of the region underlined the necessity to inform the beginning and operating entrepreneurs about the operating state programs, to explain the mechanisms of their realization, especially in the current crisis situation due to the pandemic.
Смотрите больше интересных агроновостей Казахстана на нашем канале telegram, узнавайте о важных событиях в facebook и подписывайтесь на youtube канал и instagram.