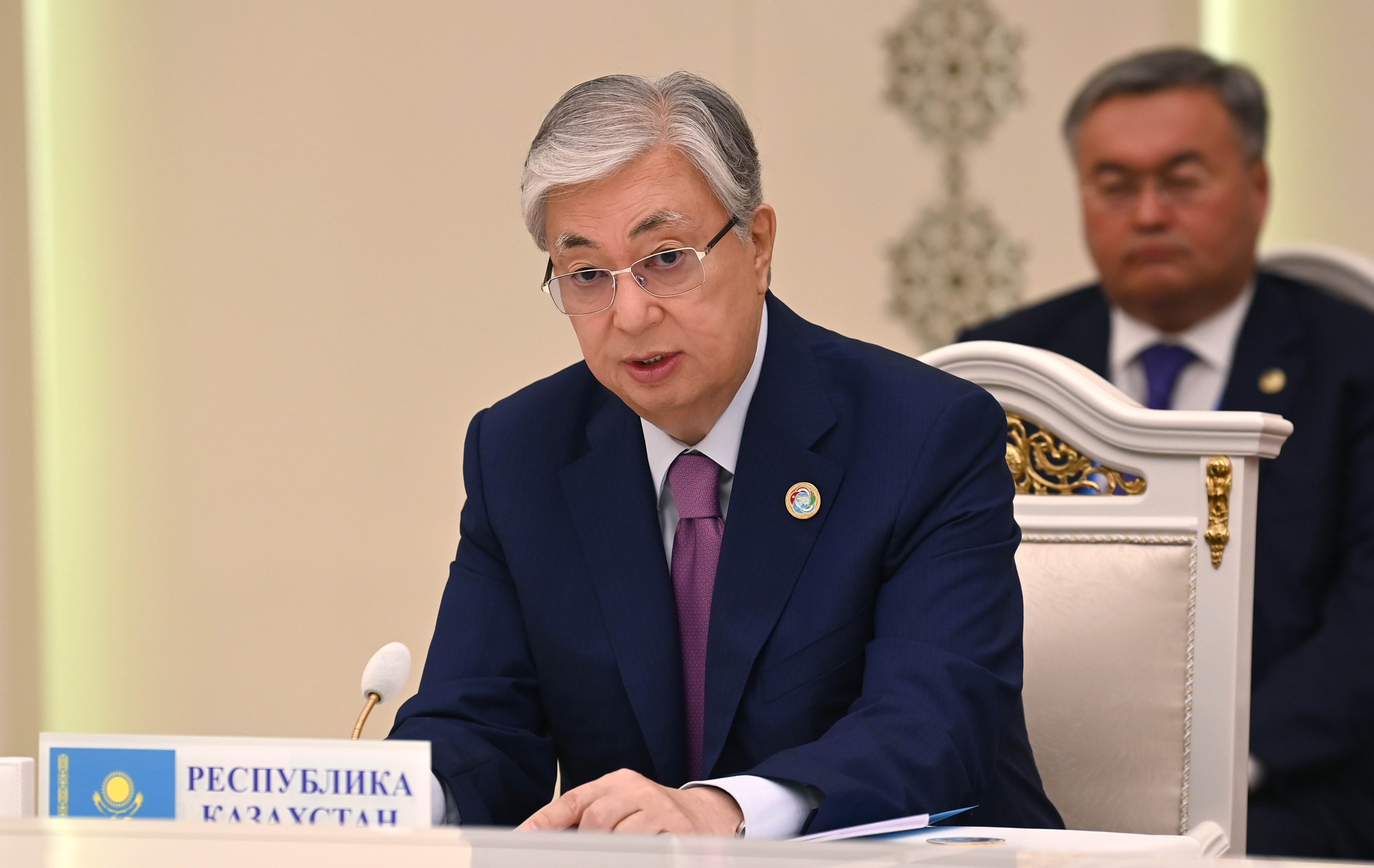 President Kassym-Jomart Tokayev attended the Consultative Meeting of heads of Central Asian states. The Kazakh president praised the strengthening of economic ties between the states: the increase in the number of joint ventures, the implementation of major projects in industry, energy, engineering, agriculture and other sectors, World of NAN reports with reference to Akorda.
"Kazakhstan's trade turnover with Central Asian countries has increased by half in the last five years, amounting to $4.6 billion. As practice shows, a systematic dialogue and coordinated actions are the most effective and, in fact, the only mechanism for solving common problems," Kassym-Jomart Tokayev emphasized.
The President of Kazakhstan noted that the countries-regions need to work together to ensure the sustainable development of Central Asia at a new stage. He suggested creating a unified commodity supply chain.
"Work should be intensified to increase trade between our countries, improve its structure, and expand the range of supplied goods. Kazakhstan can increase export supplies to Central Asian countries to $1 billion. I am sure other states of the region have similar reserves. We propose joining efforts to create a single commodity supply chain integrated into the transport corridors of Central Asia. This new infrastructure, consisting of wholesale and distribution and agro-logistics centers, will allow to carry out coordinated deliveries of our goods to the markets of the Eurasian Economic Union, CIS and third countries. It will also allow us to saturate our own markets with agricultural products during the off-season," said the Head of State.
As a successful example of cooperation the President cited the creation by Kazakhstan and Uzbekistan of the International Center for Trade and Economic Cooperation "Central Asia" on the common border. He urged his colleagues to unite their efforts to attract investment in strategically important sectors of the regional economy.
In his speech, the head of state said that one of the key issues for Central Asia is the provision of water resources, preservation of bio- and ecosystems in the region.
"Already now we are experiencing the consequences of global warming in the form of low water and dry weather. It is especially felt in the Syr Darya basin. Only for the past two years during the growing season, the volume of water flow into the Shardara reservoir has decreased by 40%, and into the Small Aral Sea - by more than 60%. It is important to develop a consolidated water policy for joint effective management of transboundary river resources and introduction of advanced technological solutions. Our interaction should be based on principles such as equitable use, consideration of parties' interests, and full implementation of mutual obligations. Water for Central Asia should become a unifying and by no means a divisive factor," believes Kassym-Jomart Tokayev.
According to the press service, a Joint Statement was adopted at the end of the meeting.
Смотрите больше интересных агроновостей Казахстана на нашем канале telegram, узнавайте о важных событиях в facebook и подписывайтесь на youtube канал и instagram.