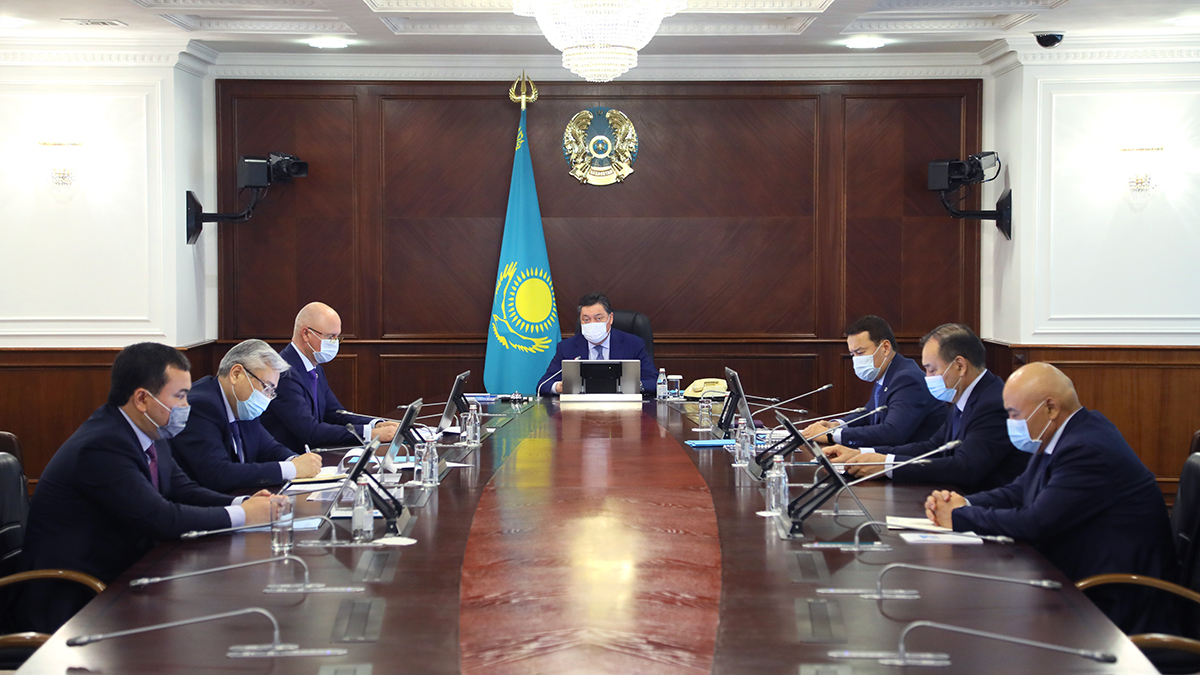 Given the impact of the global pandemic on trade and logistics ties and last year's decline in performance, this year the government plans to increase exports of non-resource goods and services. To this end, there are measures of state support for exporters - insurance, reimbursement of costs and export acceleration, reports World of NAN referring to the press service of the Prime Minister of Kazakhstan.
Plans to increase exports were discussed during a meeting of the Headquarters for the implementation of the Roadmap of the election program of the "Nur Otan" party, held by Prime Minister Askar Mamin.
During the discussion the priority commodities and services within accelerated development of non-resource exports this year in the field of agribusiness were oil seeds, vegetable oil, meat and by-products as well as pesticides.
Ministers of Trade and Integration Bakhyt Sultanov and Industry and Infrastructure Development Beibut Atamkulov reported that in frames of implementation of election program of Nur Otan Party the task was set to increase exports of non-resource goods and services 2 times till $41 billion by 2025.
At present, over 60% of Kazakhstan's non-resource exports account for Karaganda (25.1%), East Kazakhstan (12.2%), Pavlodar (11.9%) Regions, and Almaty (11.9%). Prime Minister instructed the local executive and relevant central government agencies to make calculations to achieve the indicators of non-resource exports by 2025, including the sectors and production volumes.
Смотрите больше интересных агроновостей Казахстана на нашем канале telegram, узнавайте о важных событиях в facebook и подписывайтесь на youtube канал и instagram.