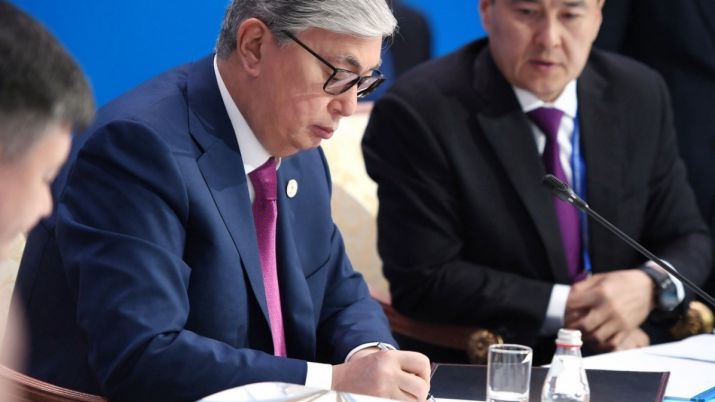 Head of State Kassym-Jomart Tokayev has signed the Law «On ratification of the Framework Agreement between the Republic of Kazakhstan and the Nordic Investment Bank regulating the activities of the Nordic Investment Bank in Kazakhstan».
Framework Agreement with Nordic Investment Bank (NIB) was concluded in Helsinki on October 16, 2018.
It was explained that the agreement establishes norms that are not provided for by legislative acts of the Republic of Kazakhstan, in particular, on currency convertibility and money transfers, tendering, as well as exemption of assets and income of the Northern Investment Bank from taxation. Ratification of the document does not require membership fees and other mandatory payments from the budget.
The Nordic Investment Bank was founded in 1975 and is a multilateral development bank which members are the countries of Scandinavia and the Baltics. The headquarters is located in the city of Helsinki. The authorized capital of the Nordic Investment Bank is 6.14 billion euros which is formed by payments of the member states including Denmark, Estonia, Finland, Iceland, Latvia, Lithuania, Norway and Sweden. The loans are provided for up to 25 years.
According to the strategy of the Nordic Investment Bank, about 20% of the loan portfolio is provided to countries that are not its permanent members.
The main areas of financing are sectors such as energy, green economy, telecommunications, transport, various industries, agriculture, healthcare, small and medium-sized businesses.
Source:https://www.kazpravda.kz
Смотрите больше интересных агроновостей Казахстана на нашем канале telegram, узнавайте о важных событиях в facebook и подписывайтесь на youtube канал и instagram.