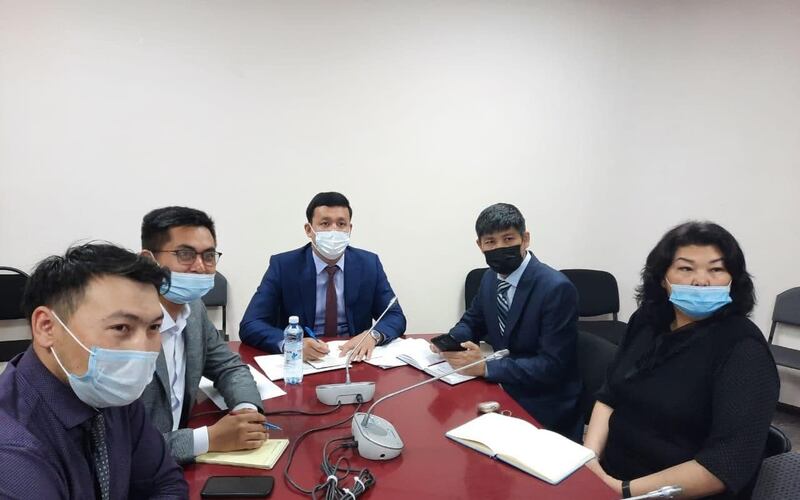 "Kazvodkhoz plans to introduce automation of water accounting on 119 main trunk and inter-farm canals with a total water intake of 6 km3 and a total length of 2,830 km in the Almaty, Zhambyl, Turkestan and Kyzylorda regions, reports the World of NAN with reference to the press service of the Ministry of Ecology.
At an online briefing on the upcoming work companies from all over Kazakhstan, who wish to participate in the competition for the development of canal automation projects, were invited. In total, 45 companies joined the discussion. It should be noted that such a meeting with potential service providers in an open format was held for the first time.
This year design and survey work on 23 channels in 4 regions is planned. Thus, according to the press-service information, surveys in geology, hydrology, geodesy and automation will be held. According to the results, it is planned to work out design-estimate documentation for implementation of civil and erection works on the canals, including reconstruction of gauging stations, installation of fixed channel, and installation of automated water accounting facilities on the canals.
According to the 5-year plan of RSE "Kazvodkhoz", automation of main canals and their outflows, not including on-farm canals, is planned due to their technical condition, low water withdrawal and large geographical distribution. But selective automation of large and important on-farm canals is possible.
"Last year we carried out automation of the first inter-farm canal K-19, about 12 km long, in Maktaaral district of Turkestan region. There are 2 agricultural cooperatives there, which unite 328 farmers. The irrigation area is more than 3.6 thousand hectares, it is about 24 million cubic meters of water. Most of the irrigation canals in the republic run in rural areas along the auls", - said Tastan Narimbayev, Managing Director of Kazvodkhoz RSE.
According to him, the task of the enterprise this year - to develop a design and installation work on 23 canals and to proceed to construction and installation work on 9 canals in four areas with a total length of 157 km.
"Before automation, we must bring the technical condition of our canals to the required level and reconstruct gauging stations (water metering points). In 2022, it is important for us to begin construction and installation works, as well as preparation of design and estimate documentation for the following canals, according to the plan for 2023-2024. For 9 channels in 2021 the number of automation points, i.e. sensors, will be at least 42, for channels in 2022 - at least 107", - said Tastan Narimbayev.
In the framework of online briefing potential participants of the competition were introduced to the basic requirements for channel automation projects, technical specifications, and specialists answered questions of interest.
In addition, all potential developers of projects wishing to better learn the peculiarities of canals in the field, were invited to join the working group, which since June 7 will travel to branches of "Kazvodkhoz" for review of the situation on site.
Смотрите больше интересных агроновостей Казахстана на нашем канале telegram, узнавайте о важных событиях в facebook и подписывайтесь на youtube канал и instagram.