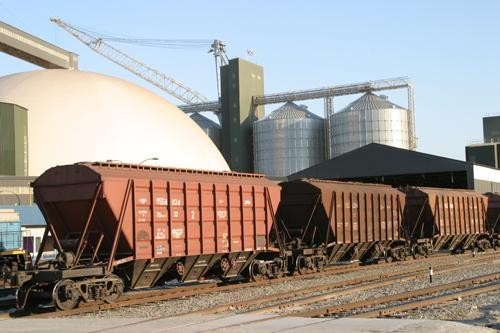 The Ministry of Agriculture of Kazakhstan does not plan to impose restrictions on grain export again in case of deterioration of epidemiological situation in the world. This was stated at the briefing by First Vice Minister of Agriculture of Kazakhstan Aidarbek Saparov.
"The Ministry of Agriculture does not consider banning grain export. The harvest numbers showed that they are not less that that of the last year, so we will keep the export potential", - said the first vice-minister.
According to him, the projected harvest of 18 million tons will fully meet the domestic demand of the country and will allow export of 7.5 - 8 million tons.
Saparov also noted that harvesting works in Kazakhstan have been started in time, and the rate of harvest is higher than last year. Harvesting of grain crops in southern and western regions is already at the stage of completion.
"Today we face the most important task - to harvest the grown crops without losses. All the necessary equipment for harvesting was prepared in time. A repair team has been formed in order to avoid a prolonged work stoppage," the deputy minister said.
As of Tuesday, 12.2 million tons of grain were milled in Kazakhstan. According to the operative data, 1.3 million tons of grain were received at licensed elevators. About 76% - 897 thousand tons of soft wheat, received for storage, corresponds to 1, 2, 3 categories. This indicator is within the norm.
In addition, Aidarbek Saparov commented on the import of so-called "gray grain" from Russia, which comes to Kazakhstan without documents.
"Since the beginning of the year our inspectors have been stationed at the border between Kazakhstan and Russia, and they have the authority to stop and check cars. If it is found that grain is being transported without documents, it will be returned. Since the beginning of the year, about 2,000 violations were detected, and we returned about 730 tons," Saparov said.
According to his information, on average about 300 thousand tons of grain per year is legally imported from Russia.
Source: eldala.kz
Смотрите больше интересных агроновостей Казахстана на нашем канале telegram, узнавайте о важных событиях в facebook и подписывайтесь на youtube канал и instagram.