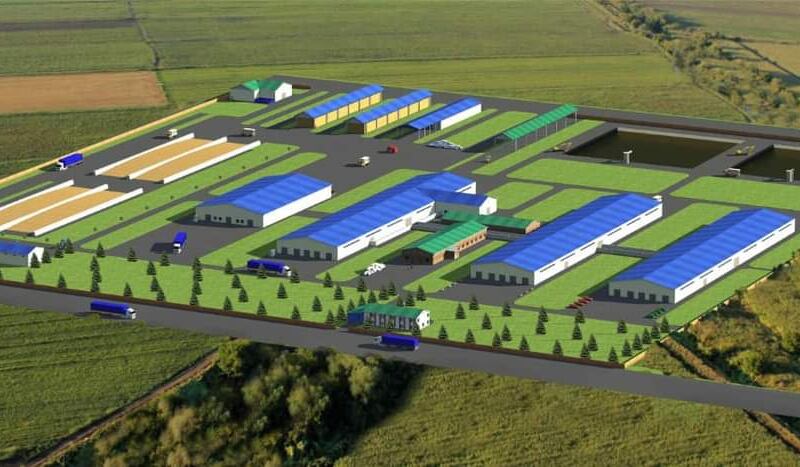 Akim of Turkestan region Umirzak Shukeyev recently set a task before the region to create a food belt on the territory of Turkestan city. For this purpose, agricultural production cooperatives that unite active farms are established in rural districts of the region. As part of the project, a number of new enterprises will be launched to provide the regional center with food and agricultural products, World of NAN reports, citing the press service of the regional Akim.
The region is a leader in wool, milk and meat production. In this regard, the main direction of projects concerns the agricultural sector. One of the major projects to be implemented is the construction of a dairy farm with its own fodder base.
The new farm with the capacity of 1200 cattle will contain Holstein-Friesian cows.
The construction of the facility began on an area of 46 hectares. The farm will be located in the territory of Yntymak village, near Kentau. As the press-service notes, for today, within the limits of project realization, the Italian company is defined as the supplier of technology and building-assembling works have been begun.
It is planned that realization of this project will increase the quality and volumes of milk and dairy products in the region. New jobs will be created.
In the future, the project will provide the regional center, which attracts more and more tourists every year, with quality dairy products.Since 2019, in the framework of the first phase of implementation of the construction of MTF, JSC "APC "Turkestan" began a project to grow fodder crops on an area of 1000 hectares. On the budget funds and attracted investments, 18 sprinkling machines were purchased and installed, as well as a machine and tractor station with 26 units of agricultural equipment for servicing the sown land. According to the project implementation plan, the harvested crops will provide the industrial dairy farm under construction with the necessary fodder base.
Смотрите больше интересных агроновостей Казахстана на нашем канале telegram, узнавайте о важных событиях в facebook и подписывайтесь на youtube канал и instagram.