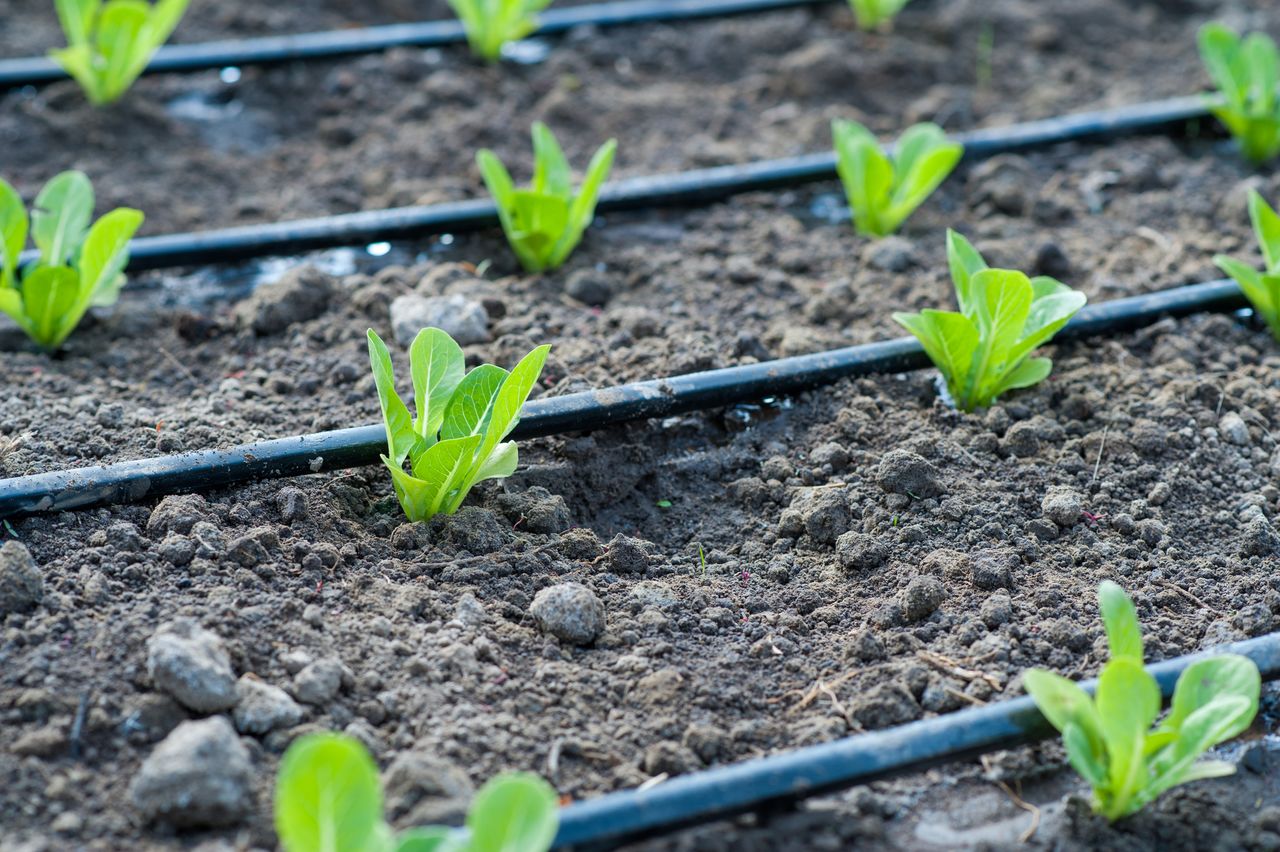 There are plans to increase the area of irrigated lands in Karaganda region. The issues on introduction of drip irrigation and effective use of available water resources were considered at the staff meeting with participation of the akim of Karaganda Region, World of NAN reports referring to the press service of the akim.
At the meeting, Mr. S. Apakashov, Head of the Department of Agriculture, reported on the work in this area, the message reads.
The speaker reported that the total area of irrigated lands in Karaganda region is 93.1 thousand hectares, of which 67.2 thousand hectares are assigned to agricultural organizations. Of these, today 21.3 thousand hectares (23%) are used, including potatoes - 10.5 thousand hectares, vegetables - 1.6 thousand hectares, fodder - 5.8 thousand hectares and grain crops - 3.4 thousand hectares.
According to S. Apakashov, today over 60 farms in five districts of the region are water consumers: Abai, Bukhar-Zhyrau, Nura, Osakar and Shet. The sources of irrigation are the Nura and Sherubai-Nura rivers and the K. Satpayev Canal. The work is carried out by Kazvodkhoz enterprise.
In his speech, the head of the Office emphasized that thanks to measures of state support over the past five years, the farmers of the Karaganda region purchased 136 sprinkler irrigation machines. Drip irrigation implemented 10 farms of the region. Digital technologies, in turn, allow more efficient use of available water resources.
The speaker reminded that the state stimulates the efficient use of water resources. Farmers are compensated a half of the cost of sprinkler machines, and subsidies are paid to reduce the cost of water supply services. Therefore, increasing the area of irrigated land will remain a priority.
"There are a total of 262 hydraulic structures in the region. Currently, 41 facilities have been taken into communal ownership. This work will continue," the report says.
In 2021 it is planned to overhaul Topar and Tihonovka dams in the region, as well as to develop design and estimate documentation for the repair of three more hydraulic structures. After bringing in order these objects will replenish the sources of irrigation of farmland, experts say.
The message also says that regional akim Jenis Kasymbek gave instructions on improving the efficiency of water resources use. "In order to maximize the use of water bodies for irrigation of fields, it is necessary to carry out their certification. Many issues of agro-industrial complex development are related to digitalization - the process of implementation of these technologies should be taken under control", - stated the akim of the region.
Смотрите больше интересных агроновостей Казахстана на нашем канале telegram, узнавайте о важных событиях в facebook и подписывайтесь на youtube канал и instagram.