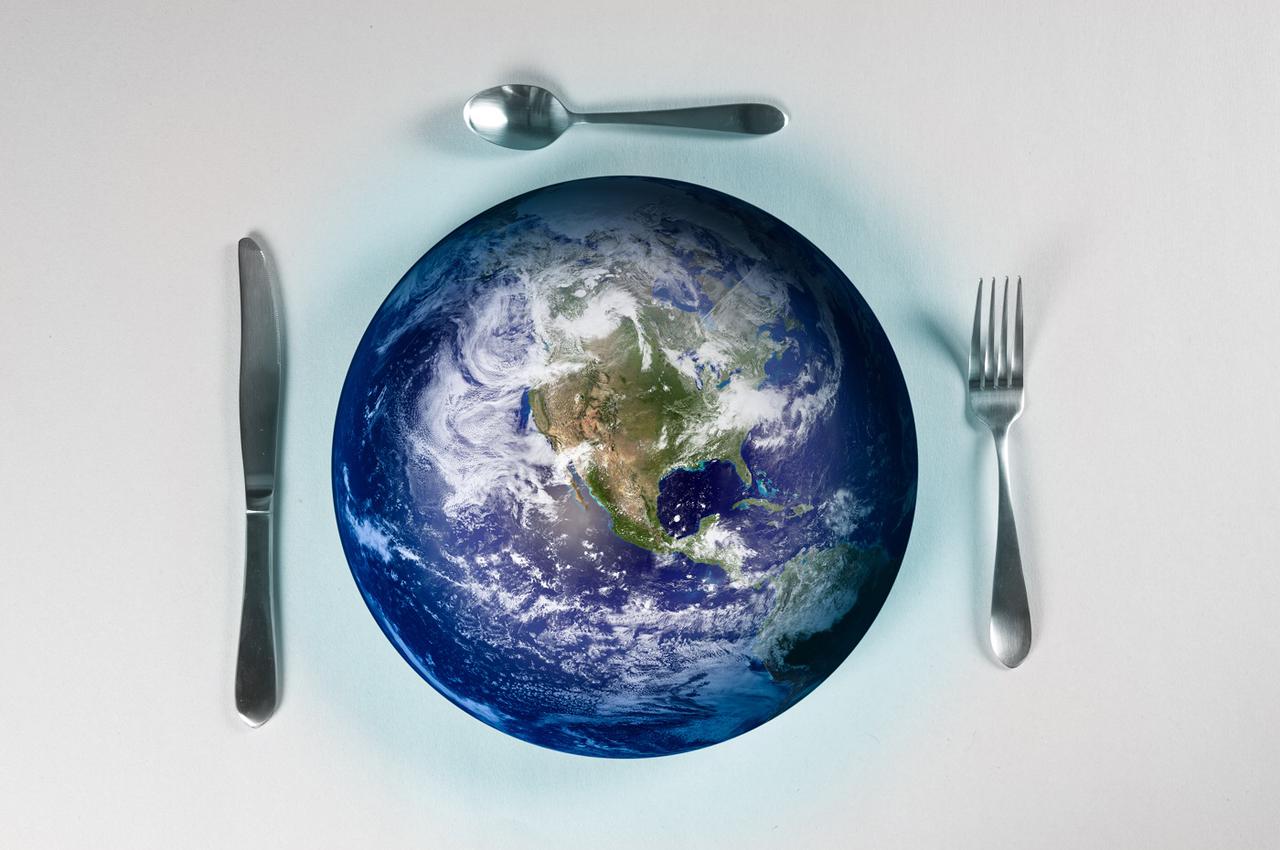 The scale of acute food insecurity in the world has reached a five-year high. Conflict and economic turmoil often associated with COVID-19, along with extreme weather conditions, continue to cause severe hunger for millions of people. This statement was made by the authors of the Global Food Crisis Report, reports World of NAN, citing the FAO.
As a result of conflicts, economic shocks, including those caused by the COVID-19 pandemic, and extreme weather events, the annual report of the Global Network for Food Crises (GNAFC) - an international alliance of UN, EU, government and non-governmental organizations committed to solving food crises - finds that in 2020, in countries facing food crises, the number of people facing severe food insecurity and in need of emergency food aid will increase by at least 1 billion. Thus, in 2020, at least 155 million people are in acute hunger in 55 countries/territories, an increase of about 20 million from the previous year and signaling an alarming trend of steadily increasing acute food insecurity observed since 2017, when the first report was released.
According to this classification, of the total number facing acute hunger, some 133,000 people have been exposed to "catastrophic" food insecurity in Burkina Faso, South Sudan and Yemen, where emergency measures were needed to prevent mass deaths and the collapse of the entire economic system, experts said.
At least 28 million more people were in an "emergency situation" of food insecurity in 2020. People in 38 countries/territories were literally one step away from starvation. Only urgent action saved lives and livelihoods and prevented mass starvation, the report said.
The GNAFC annual reports have been published for five years, and during that period, 39 countries/territories have faced food crises and their populations facing high levels of acute food insecurity have increased from 94 million to 147 million between 2016 and 2020.
Hunger spares no one. Children are also severely food insecure. According to the report, for example, last year there were more than 75 million stunted children under the age of five in 55 hungry countries. More than 15 million more were diagnosed with wasting.
Severe food insecurity remains most acute in Africa. About 98 million people, that is 2/3 of undernourished people lived on the African continent. Elsewhere in the world, including Yemen, Afghanistan, Syria and Haiti, were among the top 10 countries in terms of food insecurity last year.
The report identifies key drivers of the growing hunger problem.
100 million people faced hunger, up from 77 million in 2019 because of conflict. Economic shocks caused by the COVID-19 pandemic displaced weather-related events and ranked second on the list of major drivers of acute food insecurity in both the number of people and the number of countries affected. More than 40 million people in 17 countries/territories compared to 24 million in 8 countries in 2019. And extreme weather events caused food shortages for more than 15 million people, compared to 34 million in 2019.
The report also touched on the experts' further vision of the problem.
"One year after the COVID-19 pandemic was announced, the outlook for 2021 and beyond appears bleak. Conflicts stemming from pandemic restrictions that continue to exacerbate economic hardship and the constant threat of weather-related disasters are likely to continue to provoke food crises," representatives of the Global Network's founding members - the European Union, FAO, the United Nations World Food Programme, and USAID - said in a joint statement released with the report.
The COVID-19 pandemic has exposed the fragility of the global food system and the need for more equitable, sustainable and resilient systems to provide nutritious food to 8.5 billion people on a sustainable basis by 2030, experts say. To achieve this goal, experts cite the need for radical transformation of agrifood systems to achieve the Sustainable Development Goals.
The Global Network stresses the need for urgent and decisive action and calls on the international community to mobilize against hunger.
"Conflict and hunger are mutually reinforcing phenomena. To solve either problem, we must address both at the same time. We must do everything we can to break this vicious cycle. Solving hunger is a foundation for stability and peace," said U.N. Secretary-General António Guterres.
Recall that in March 2021, Guterres established the High-Level Task Force on Hunger Prevention, led by Under-Secretary-General for Humanitarian Affairs and Emergency Relief Coordinator Mark Lowcock, in coordination with FAO and WFP and with the support of OCHA and other UN agencies and NGO partners. The Task Force seeks to raise high-level attention in a coordinated way to prevent mass starvation and to mobilize support for the most affected countries.
Смотрите больше интересных агроновостей Казахстана на нашем канале telegram, узнавайте о важных событиях в facebook и подписывайтесь на youtube канал и instagram.