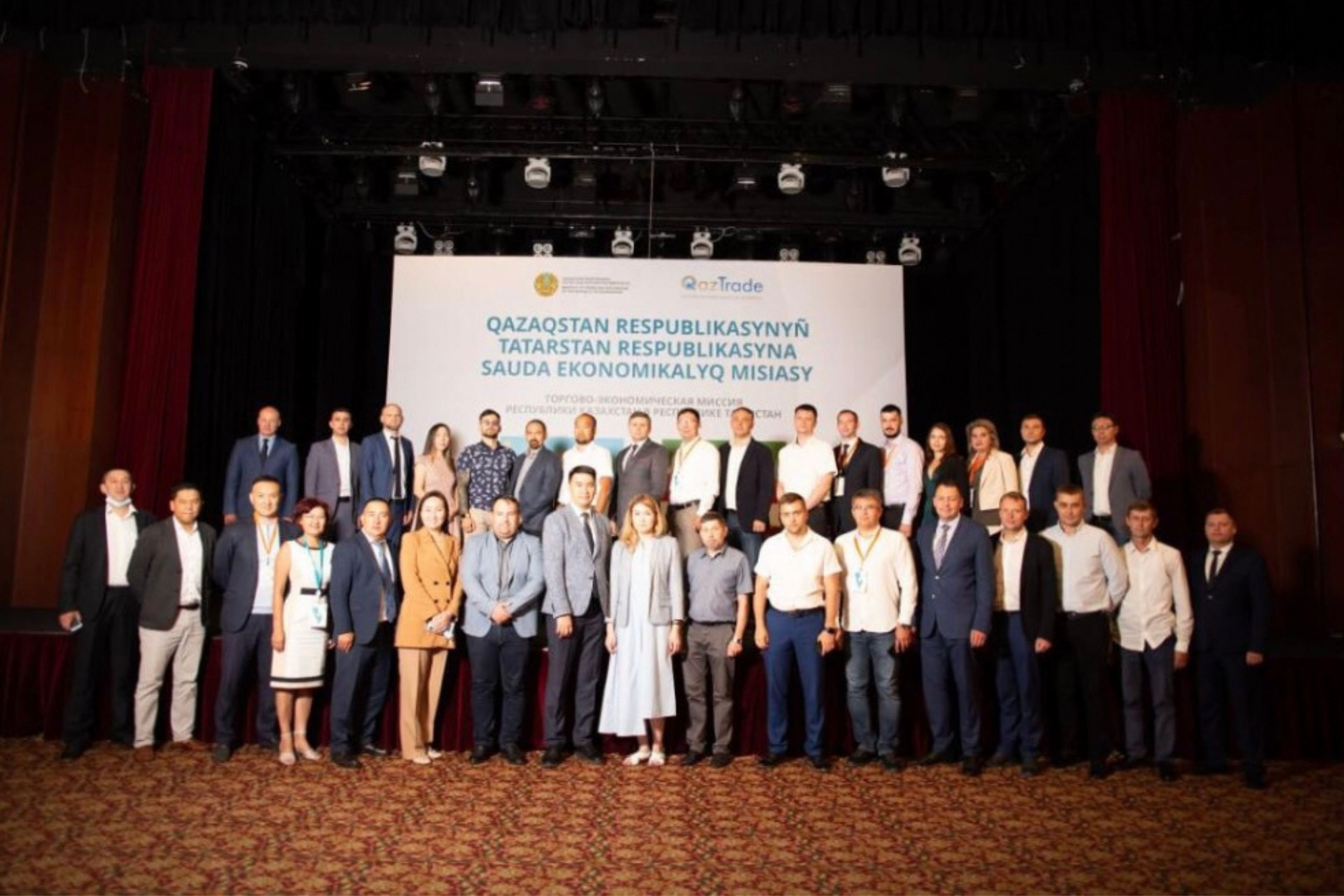 Kazan hosted Kazakh-Russian business-forum and B2B meetings of businessmen of the two countries. It was held during the XII International Economic Summit "Russia - the Islamic world: KazanSummit 2021". The event resulted in the signing of bilateral agreements and contracts worth over $15 million, World of NAN reports referring to the press service of the Ministry of Trade of the Republic of Kazakhstan.
As Vice-Minister of Trade and Integration of the RK Kairat Torebayev noted Kazakhstan has been among the ten main trade partners of the Republic of Tatarstan for the last five years. However, there is a great potential for increasing the trade turnover.
"Last year the volume of trade turnover between Kazakhstan and Tatarstan was more than $500 million. At the same time, both republics are interested in increasing the volume of trade turnover to $1 billion a year. We are confident that this year our countries will be able to increase and increase the turnover," said Torebayev. At the same time, he suggested that the countries "export not only raw materials, but go to the deep processing and export finished products".
"The development of cross-border trade is the main driver of increasing trade turnover between the countries. In the Eurasian Economic Union we consider cross-border regional cooperation not only in terms of trade, but also as an opportunity to create joint production projects in various industries," commented Kairat Torebayev on the sidelines of the Forum.
Kazakhstan's business delegation was represented by 20 companies. President of the Republic of Tatarstan Rustam Minnikhanov toured the Kazakhstani pavilion. "The event was held at a high level. Such events help domestic producers to find new buyers and increase volumes with existing partners. This year we set more ambitious tasks aimed at ensuring uninterrupted supplies of domestic products to foreign markets and all-round support for exporters," said Nurlan Kulbatyrov, Deputy General Director of QazTrade.
During the exhibition and business forum, a representative of each Kazakh company held at least five meetings with potential business partners from Russia.
Field meetings were held in the agro-industrial park "Kazan" (a complex, which includes wholesale and retail trade, production and cross-docking) and in the Zelenodolsky district (there are large logistics hubs in the area). The outcome of the trade-economic mission was the signing of a number of contracts for the supply of dairy products, pasta, salt, electrical engineering and polypropylene products to the amount of over $15 mln. IN ADDITION, OTHER KAZAKHI COMPANIES SIGNED A NUMBER OF CONTRACTS FOR THE SUPPLY OF DAIRY PRODUCTS, PASTA, SALT, ELECTRICAL AND TECHNICAL PRODUCTS, AND POLYPROPYLENE. In addition, other Kazakh producers are discussing contracts for the supply of Kazakh products. By the end of this year, the planned amount of contracts will be about $30 million.
Смотрите больше интересных агроновостей Казахстана на нашем канале telegram, узнавайте о важных событиях в facebook и подписывайтесь на youtube канал и instagram.