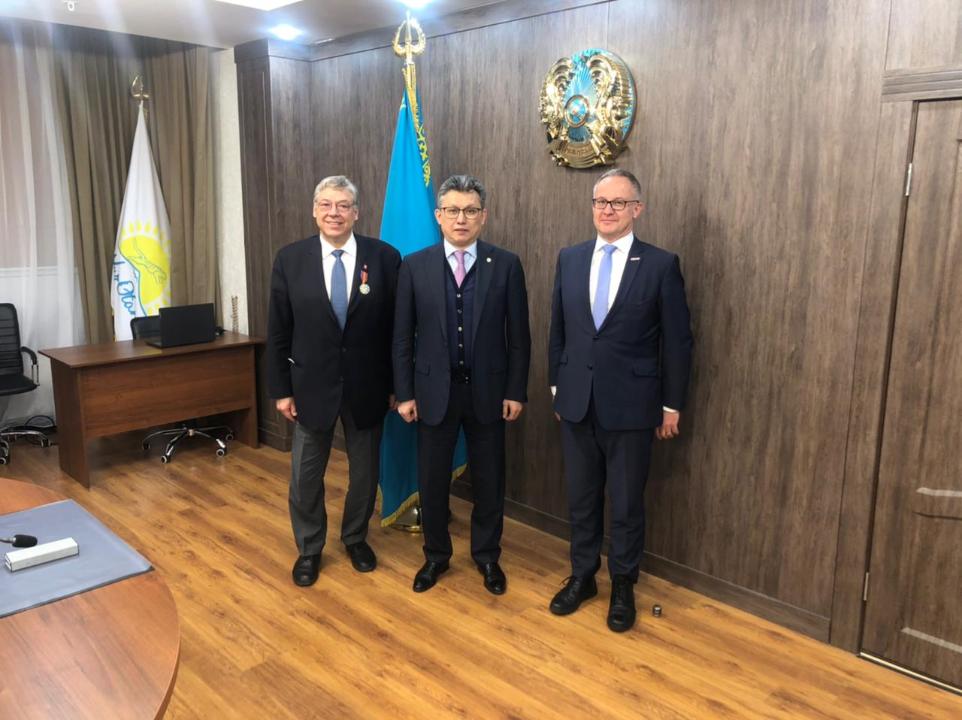 A breeding-hybrid livestock complex based on Swiss technology will be built in Almaty region. Such an agreement was reached during a meeting between the Minister of Trade and Integration of the Republic of Kazakhstan B. Sultanov and representatives of the Swiss company, World of NAN reports referring to the press service of the ministry.
During the business meeting, issues of bilateral trade and economic cooperation were discussed, including a project to create a pig-breeding center.
Filippo Lombardi, president of KS Genetics Switzerland, noted that the projected capacity of the new center will be 50,000 pigs per year. The livestock complex will include a breeding facility, a farm and a feed mill.
According to the Swiss side, at the initial stage it is planned to export finished products to China and subsequently cover the markets of the EAEC countries.
Investors stressed that they will finance local farmers to grow the necessary volumes, and immediately - on the spot to engage in processing, which will create additional jobs.
In turn, the Minister of Trade and Integration noted that the Kazakh side will provide full support for the implementation of the investment project, including issues of certification and compliance with international standards. Bakhyt Sultanov also informed investors of the progress and opportunities of the FEZ "Khorgos - Eastern Gate" and the purpose of the wholesale and distribution centers.
By the end of 2025, the volume of pork production in the republic is expected to increase from 91.9 thousand tons to 200 thousand tons per year and half of the production will be exported to China and Russia.
Смотрите больше интересных агроновостей Казахстана на нашем канале telegram, узнавайте о важных событиях в facebook и подписывайтесь на youtube канал и instagram.