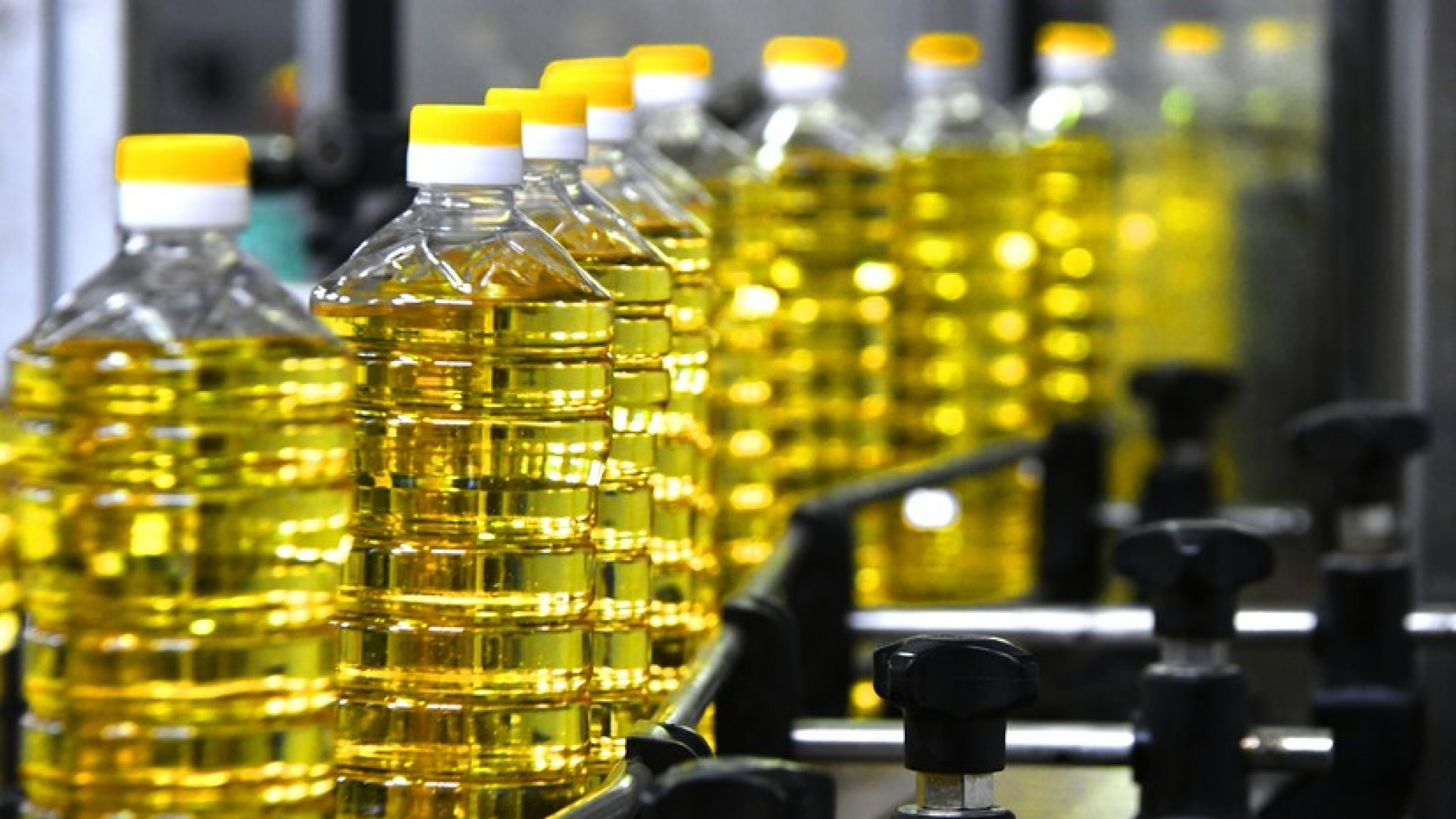 The Agency for the Protection and Development of Competition discussed measures to curb the price of sunflower oil, reports World of NAN, citing Kapital.kz.
According to the president of the Oil and Fats Union of Kazakhstan, Konstantin Nevzorov, the country is highly competitive. However, two producers are no longer operating because of the high cost of raw materials. Plus the world cost of oilseeds is growing.
All this may cause a shortage of the product and worsen the situation on the market. Oil will get more expensive.
Nevzorov said that the restrictions on exports of domestic products during the pandemic were not effective, because producers could not buy raw unrefined oil at prices that would keep down selling prices.
Proposed measures of the Oil and Fats Union of Kazakhstan:
1. Subsidizing production. For example, 50% of the cost of raw materials. According to the head of the Oil and Fats Union, this will dampen prices, based on changes in purchase prices for crude oil. But here, he said, there is a risk of distortion of market prices, deviation from exchange prices, the flow of cheap oil to neighboring countries. In addition, a high share of imports will pull the subsidized share.
2. Reduction of the VAT rate from 12 to 5%. This measure has proved itself well during the state of emergency and quarantine, when the VAT for producers of sunflower oil was reduced from 12 to 8%, managed to reduce the price of about 50 tenge per liter and keep prices for 2-3 months.
3. Fixed trade mark-up. Introduction of fixed trade mark-up at the rate of 50 tenge per liter of sunflower oil will reduce the price per liter by 75 tenge. Also, such a measure will allow predicting a rise in prices for at least 1-2 months in advance and suppress speculative sentiment in retail outlets.
4. Moratorium on retro bonuses. The abolition of the amount of retro bonuses in retail outlets by 5% will not raise the price of sunflower oil by 40 tenge per liter. As the president of the Oil and Fats Union noted, in each region there are dominant trade networks. Not having other channels to sell their products, the producer is forced to agree to all conditions.
5. Subsidizing credit rates and surrendering raw materials to processors in the domestic market. The amount of subsidies in the case of delivery of raw materials to processors in the domestic market will be the difference between the export price and the price needed for the processor to maintain the price of finished products at a certain level.
"In order to achieve a better life for the population, it will be necessary to subsidize the entire consumer basket. Therefore, the only key to solving the problem is to create conditions for rapid economic recovery, free market prices (without speculation)," summed up the president of the oil and fat union.
Смотрите больше интересных агроновостей Казахстана на нашем канале telegram, узнавайте о важных событиях в facebook и подписывайтесь на youtube канал и instagram.