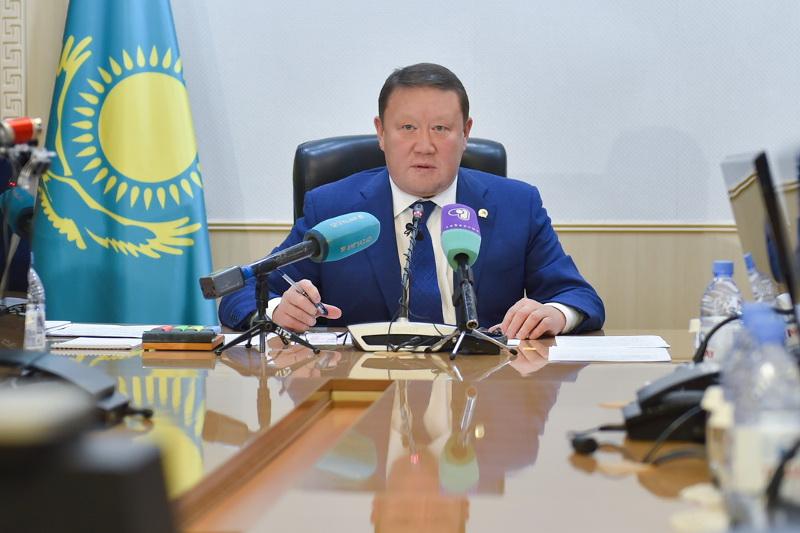 Kumar Aksakalov, akim of the North Kazakhstan region, summed up the harvest.
The Day of Agricultural Workers, Food and Processing Industry had been celebrated in the North Kazakhstan region, where Kumar Aksakalov was also present.
According to the akim of the region, despite the difficult weather conditions, the crop was good.
"Despite the difficult weather conditions, we managed to get a good harvest. 18 hectares of grain were collected from each hectare. This is the result of the daily painstaking work of machine operators, tractor drivers, combine harvesters, agronomists, and engineers. Every day they go to work with one goal is to ensure the food security of our country", the akim of the region said.
This year, the North Kazakhstan people gathered over 5.1 million tons of grain. The press service notes that the number of processing enterprises is increasing annually. 3 digital dairy farms were constructed in this year. We intend to build another 10 in the near future.
The region is a leader in attracting investment in the agricultural sector. One of the major projects is the Kazmeal LLP robotic feed mill. Over 4 billion tenge was invested in the project, half of which was funds of foreign partners.
In honor of the professional holiday, more than 60 agricultural workers received awards.
Смотрите больше интересных агроновостей Казахстана на нашем канале telegram, узнавайте о важных событиях в facebook и подписывайтесь на youtube канал и instagram.