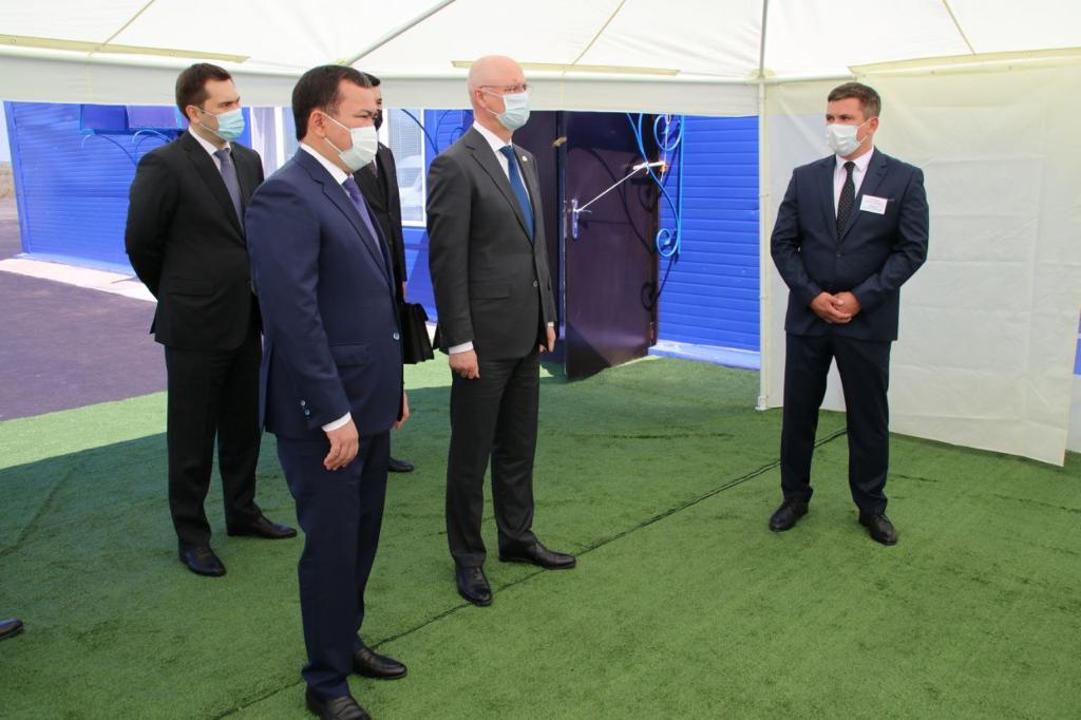 Ecological feed for poultry, farm animals and fish are planning to be produced in Karaganda Region. Deputy Prime Minister Roman Sklyar during his working visit to the region presented a project on the production of green forages, World of NAN reports referring to the press service of the regional Akim.
At the presentation, the visitor was informed that thanks to the new technology, investors from Israel have promised to create a unique brand of Kazakh meat.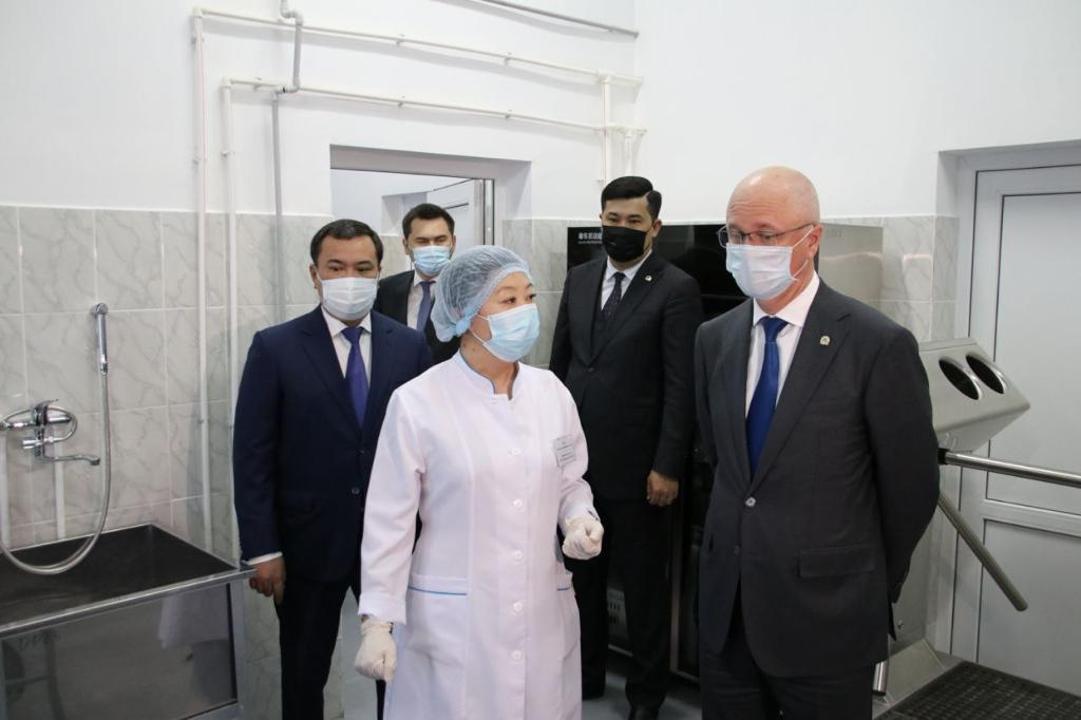 "On the territory of FEZ "Saryarka" a project for the production of granulated enriched green feed for cattle, birds and fish will be implemented. The uniqueness of the plant lies in a completely new approach in terms of raw materials. Multilevel hydroponic installations of our own design are used for germination of green fodder. It will be possible to produce meat of farm animals and fish on environmentally friendly feed. This will make it possible to achieve high quality - to create a unique brand "Made in Kazakhstan!", - says Dmitry Abildin, director of Virgin Soil Kz LLP.
According to the investors, the production is based on many years of research by Israeli and international scientists in the field of hydroponic agronomy. The enterprise promises to produce high quality green fodder, which contains a whole complex of microelements, all year round.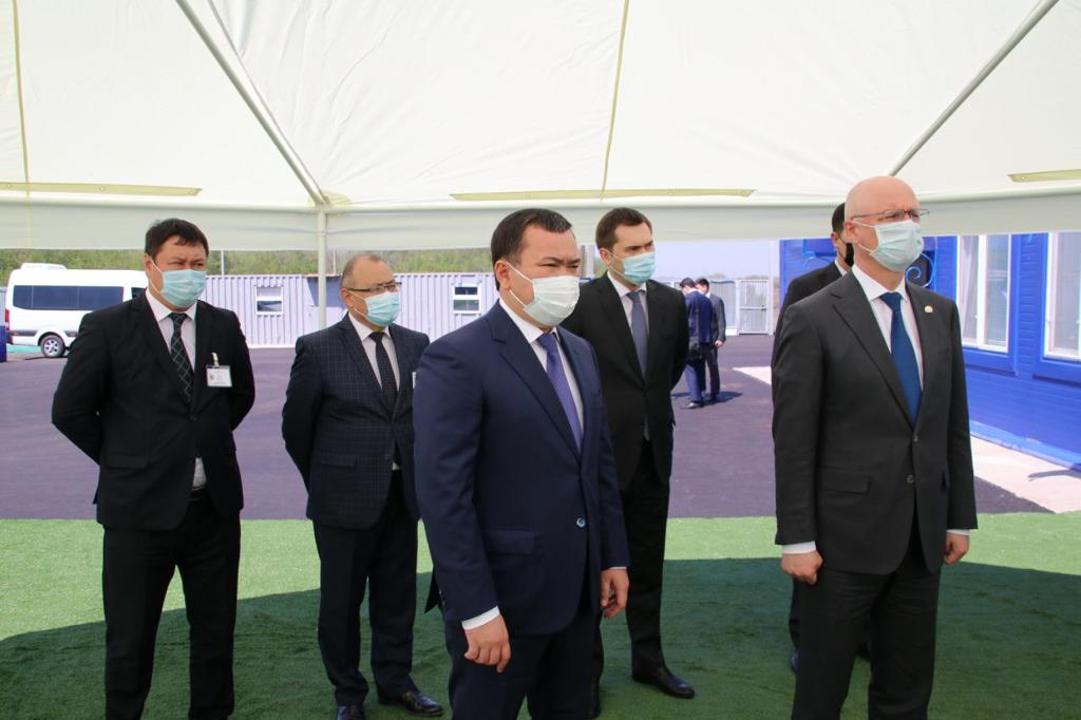 It is planned that investments will amount to about 27 billion tenge and about one thousand new jobs will be created. The production capacity is up to 1,000 tons of feed per day.
Currently, a plot of land has been allocated on the territory of the free economic zone for the construction of the plant. Design work is underway. The construction is planned to begin this year. And it will be completed in 2022.
The project initiator, Karaganda-Osyotr LLP, is already known in the region for its successful activities in the fishing industry. It is the eighth year that a sturgeon farm has been operating in the region. Taking into account the climatic conditions, it was created using a closed water supply technology.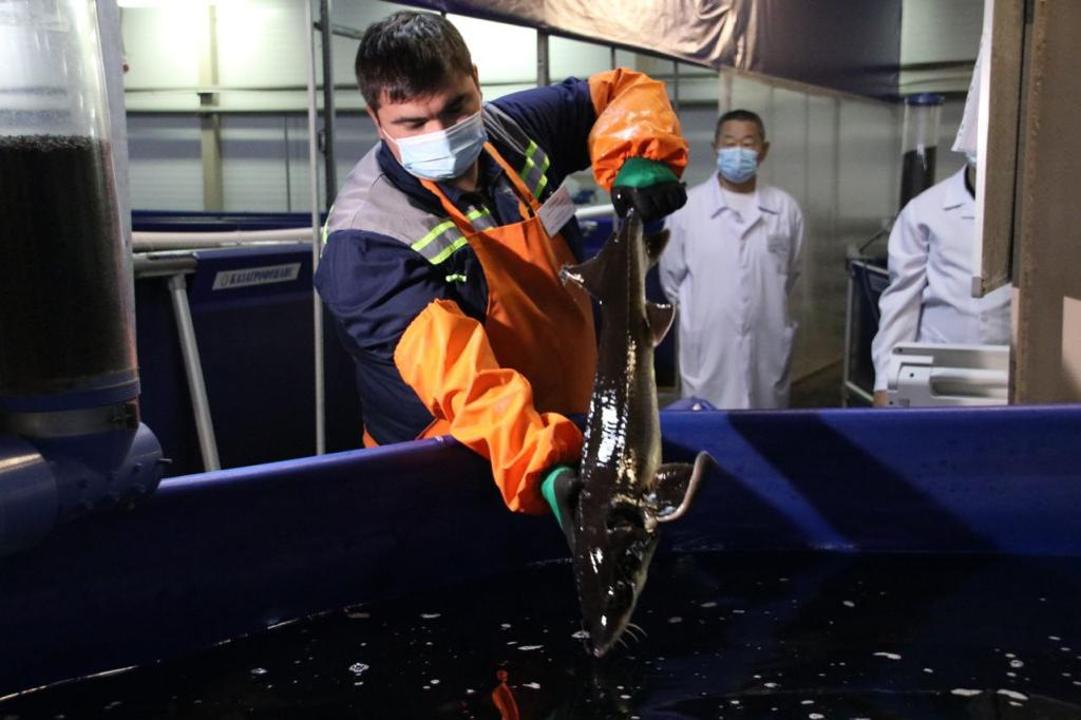 In 2020 the enterprise produced 1.5 tons of black caviar and about 20 tons of sturgeon meat. The capacity allows increasing the production. The plans are to reach volumes of up to 20 tons of caviar per year and 300-350 tons of sturgeon meat by 2023.
"In 2020, we exported part of the production to Russia. We intend to expand the geography. Domestically, we have regular customers. We are involved in a project to produce mixed fodder according to modern technology. We are developing a line of feed for fish. This will allow us not to depend on the suppliers of raw materials", - said Dmitry Abildin.
Смотрите больше интересных агроновостей Казахстана на нашем канале telegram, узнавайте о важных событиях в facebook и подписывайтесь на youtube канал и instagram.