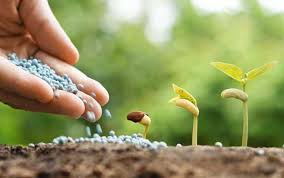 In the Zhambyl region, EuroChem will begin construction of a $1 billion mineral fertilizer plant in 2021, the press service of the Ministry of Industry and Infrastructure Development of the Republic of Kazakhstan reports.
According to the Ministry, in 2012 EuroChem signed an Agreement with the Republic of Kazakhstan on the implementation of an investment project for the construction of a plant for the production of mineral fertilizers with a capacity of 1 million tons and the development of phosphate deposits in the Karatau phosphate basin in the Zhambyl region.
"The technological feature of the chemical complex will allow production of high-purity, concentrated phosphate agrochemical products with high environmental performance. It is also planned to simultaneously produce about 120 thousand tons of calcium chloride and at least 400 thousand tons of gypsum-dihydrate per year, which will meet the needs of the road, oil and gas production, construction and agricultural industries," the press service explained.
To date, the first stage of the project on exploration and commencement of development of the phosphate rock deposit, commissioning of a mining complex with the capacity of phosphorus production of 640 thousand tons per year has been successfully implemented.
The second stage involved over 80% of work, preparation of the site for construction of the chemical complex, selection of equipment suppliers and conclusion of contracts for its supply. The beginning of construction of the plant is planned for 2021, specified in MIID.
It is also reported that in December last year in Zhanatas the Ministry of Industry and Infrastructure Development, Akimat of Zhambyl Region and EuroChem signed an investment agreement on construction and operation of the plant for production of mineral fertilizers. The company's investment in the project is estimated at $1 billion.
"EuroChem (EuroChem Group AG) is one of the world's leading producers of nitrogen, phosphate and potassium fertilizers and has a vertically integrated structure, including the extraction, production, logistics and distribution of fertilizers.
Source: eldala.kz