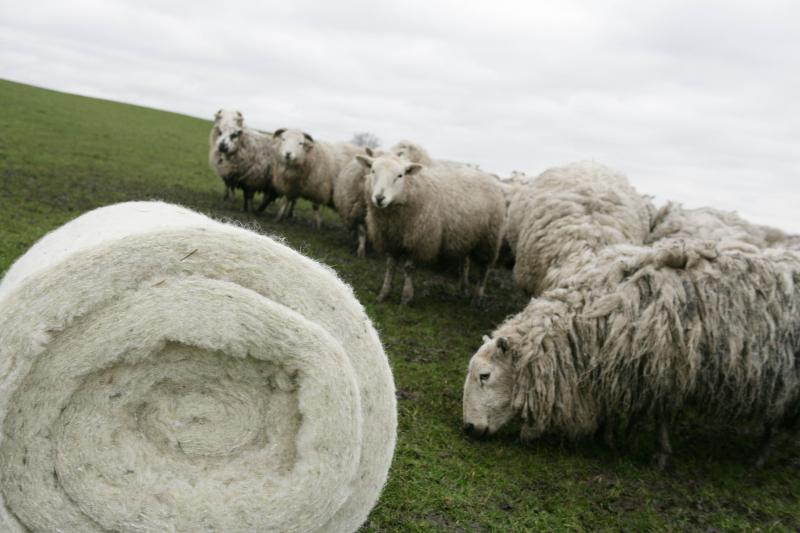 A young scientist from New Zealand has set an ambitious goal to replace plastic used in the manufacture of most consumer and industrial goods with a new material made of sheep's wool. Logan Williams has already managed to make a catamaran, a kayak, and a refrigerator container out of the material he invented on his own, World of NAN reports.
In late 2019, Logan Williams was named director of technology and innovation at New Zealand Merino. The new position required him to look for markets for sheep's wool, especially low-cost coarse wool.
And in order to find a sphere of application for coarse wool, the young inventor decided to come up with an alternative to plastic. According to the scientist, he conducted his first experiments using materials at hand.
"I started out by buying a toaster and 1 kg of PLA cornstarch. I melted the starch in a pan. Then I sliced some wool with scissors, mixed it all up, and made a sheet out of the mixture. That is how I got the new material", Logan Williams told journalists.
According to the scientist, the product is biodegradable. PLA usually decomposes in industrial way, but practice showed that when wool is added, the process of biodegradation is accelerated.
The new material is available in pellet form and can be used as a substitute for plastic. It will finally give New Zealand farmers an opportunity to generate income from wool, which for years was considered virtually useless.
"Ever since DuPont launched nylon in 1966, the whole strong wool industry has collapsed to the point where it costs more to shear sheep than to get wool. We hope to save a strong wool industry from years of decline," says Williams.
The inventor calls the new material's distinctive feature ultra-durability.
"Wool is made up of something called keratin protein. It's actually one of the strongest natural materials on the planet. So when it gets into the polymer, the resulting material becomes incredibly strong. In addition, wool is very lightweight. The wool blend is about 20% stronger in impact and tensile strength and 10% to 30% lighter than the polymer. So the more wool we can add to the polymer, the lighter the products will be," Williams said.
Wool can be mixed with any polymer the customer wants, he said.
"Usually material development companies create a very complex, expensive material that is impossible to put into practice. And if someone wants to use it, they will have to change all their equipment, while we try to do the opposite. We create pellets that can be used at any plant. Any customer can just take our pellets and make their own products," Williams says.
New Zealand sheep farmers support the countryman's business idea and are co-owners of the invention along with Williams. The NZ Merino company even opened a plant in Hamilton, which produces a new material made from a mixture of wool and polymers. This plant produces four tons of pellets a day. Pellets are a standard mould used in the moulding industry, which is what Williams invented the new product for. The plant's products are purchased by 17 companies to produce a variety of products.
As it turns out, the love of invention and experimentation did not spring up spontaneously. Williams is a scientist with experience, despite his young age. He is the author of a method of turning algae didymo into biodegradable products, a device that recycles methane produced by cows, a medical nebulizer and polarized contact lenses to treat light-sensitive epilepsy.
What's more, Logan Williams has been named by Forbes under 30 for inventions that are recognized internationally.
To date, the young scientist has made a catamaran, a kayak and a refrigerator container out of a new product.
"We produce about 200,000 tons of sturdy wool a year, which is a pretty big volume. There's only one industry where we can move that volume and make a good profit for the farmers and that's the plastic market. By replacing it, we will reach our goal. My dream in 10 years is to see the material we produce everywhere, even abroad," Williams shared his plans.