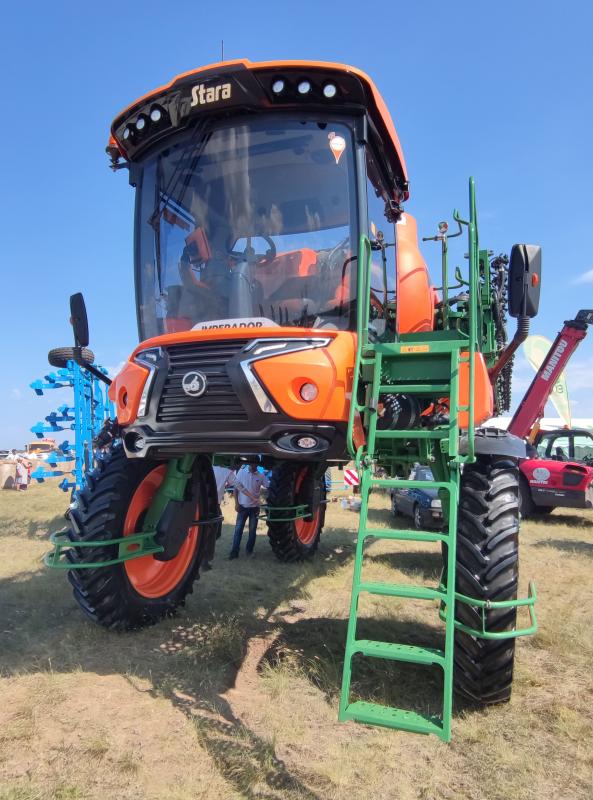 The unique Brazilian-made STARA Imperador 4000 self-propelled sprayer is gaining popularity in the Kazakh market of agricultural machinery. The company's dealers have an annual increase in sales of 100%, reports World of NAN.
What makes the sprayer unique is the central location of the boom. This gives a significant advantage, since the boom is subject to the least fluctuation, respectively, chemicals are applied with the highest quality and accuracy.
"These machines have already proven themselves in the Kazakh market. In the first year we sold five machines, then 12, and this year already 20 sprayers were bought by Kazakh farmers. That is, the increase in sales is 100%. This suggests that the machinery is worthy and meets all the requirements of domestic farmers. Plus, the price is competitive, and we perform our work to the maximum in terms of service," said Mikhail Lapayev, director of AST LLP AgroSpetsTechnika.
The manufacturer of this sprayer is Brazil, where farmers work on a no-till system. No-Till involves the active use of chemicals. Accordingly, treatments can be from 7 to 10 per season. At the same time, in Brazil, two crops per year are harvested from the fields. Therefore, farmers place great emphasis on the introduction of chemicals. It is thanks to domestic demand that Brazilian engineers have created the most innovative and practical self-propelled sprayer.
"STARA sprayers are among the best on the world stage. On the Imperador 4000 self-propelled model, a 36-meter boom allows you to cover a large area. The Cummins engine guarantees high performance. Of course, the machinery has navigation, a telemetry system, a machine monitoring. That is, the user can control through his smartphone where the machine is located, on which field, with what rate it works," Mikhail added.
The official dealer of STARA in Kazakhstan is LIET GmbH - "AST" AgroSpetsTechnika. When buying a self-propelled sprayer, farmers are given a guarantee of one year or 1000 hours. The company has been operating in the Kazakhstan market for more than 10 years. It has representative offices in the capital and Kokshetau.
Contacts "AST" AgroSpetsTekhnika: 8-775-757-61-15.