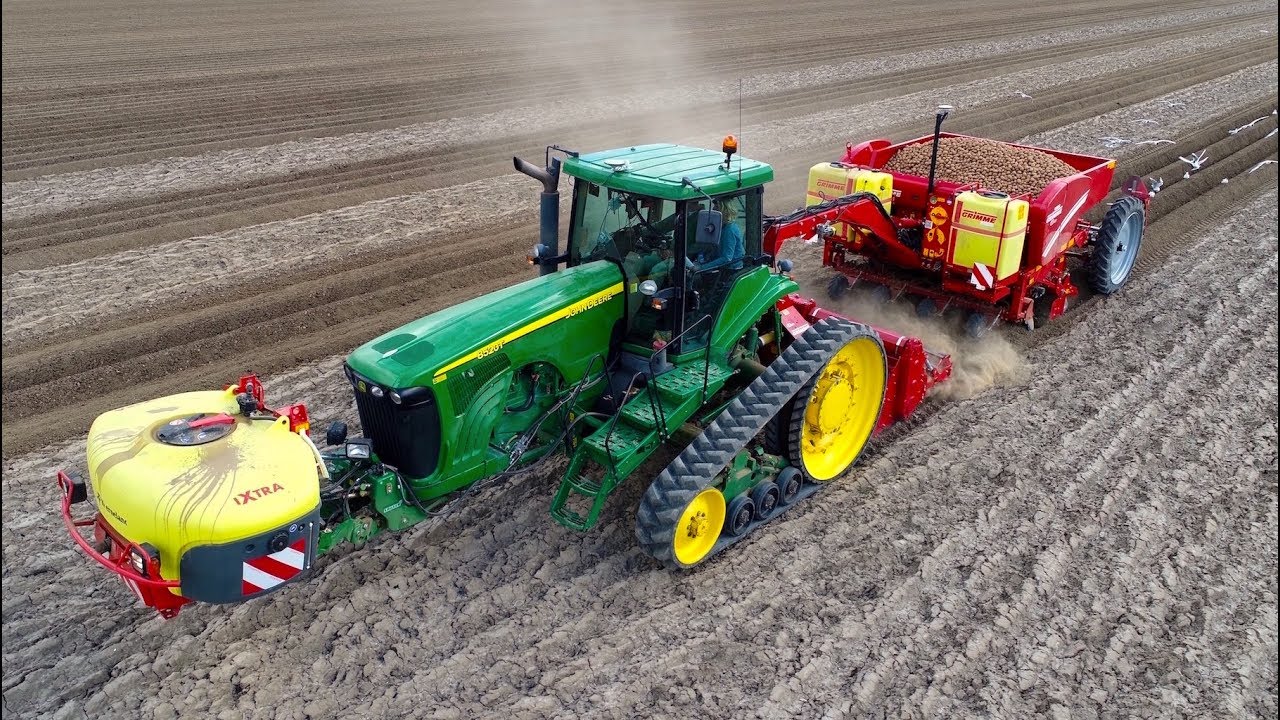 In Kazakhstan, the harvesting campaign has come to an end, the farmers have reaped a good harvest, with which they have already been congratulated by the President. At the same time now it is necessary to think about how to continue work further, to start preparing for the next spring, when once again the time to cultivate the soil will come, to plant seeds and vegetables.
According to experts, in the last few years vegetable growing in Kazakhstan has been on a relative rise, in particular, potato growing. A good level of mechanization here allows ensuring high production rates. As a result, we almost completely close the domestic demand, as well as export part of the harvest.
We decided to find out in what condition the Kazakh vegetable growing industry is in, whether it needs mechanization, how important this factor is for obtaining good results.
What is the situation today?
According to Kairat Bisetayev, chairman of the board of the Union of Potato and Vegetable Growers of Kazakhstan, this year the situation with vegetables is generally good, although the year was not an easy one - there were very hot periods, especially in early summer.
"But the fact that we have irrigation, the fact that we have a fairly high technical equipment, developed technologies in farms, use quality seeds and fertilizers, allowed us to get a good harvest. This year showed an average yield, maybe even slightly higher," Bisetaev said.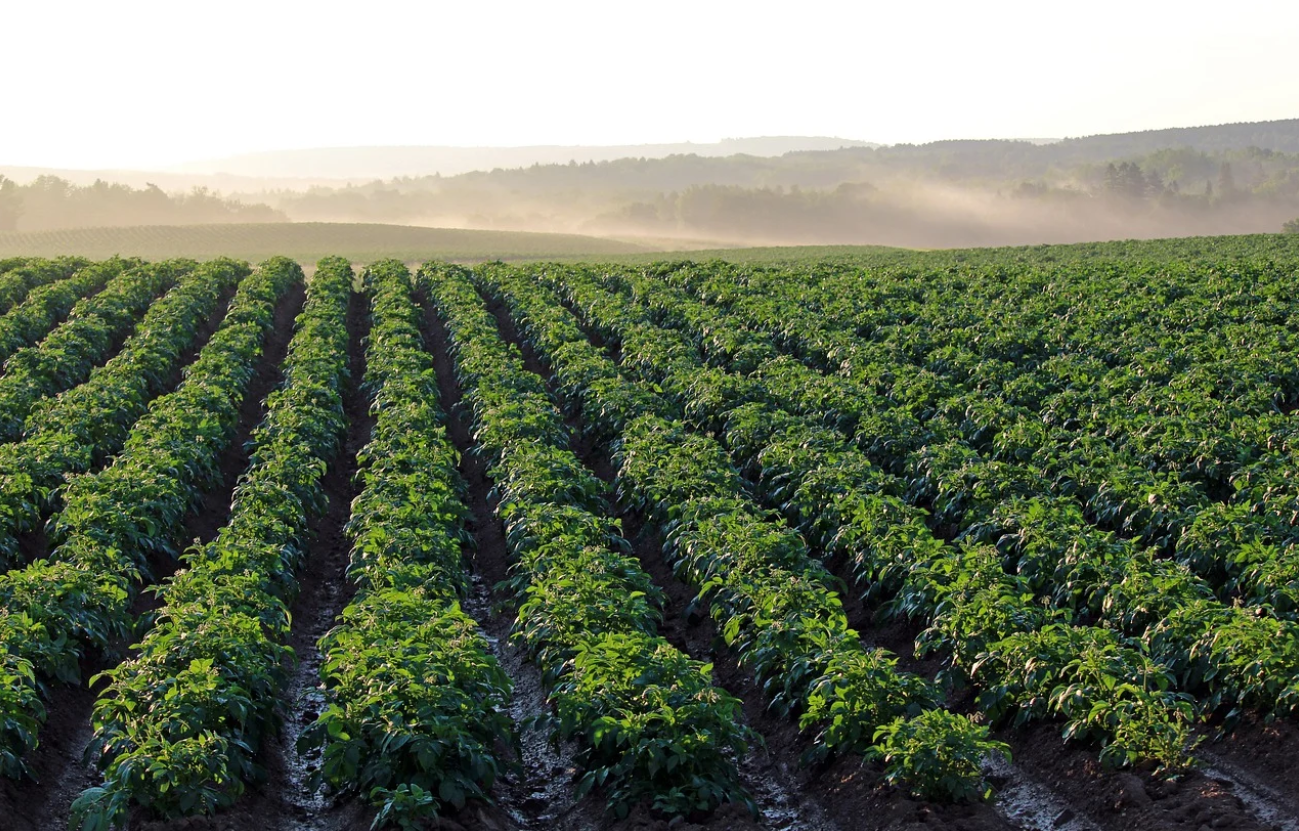 As for mechanization, he said, there are three categories of potato growers in Kazakhstan. The first one is personal backyard farms, where of all available technologies - a sharper shovel, and more people. The second segment is small peasant farms, which still use Soviet technologies: planters, diggers, etc. There are about 60% of manual labor. The third segment is the farms, which are engaged in industrial cultivation of potatoes.
"This segment is one of the best in terms of technical equipment in Kazakhstan, and in general for agriculture. In terms of irrigation, every year we have more and more modern sprinklers. Now the Government pays a lot of attention to this, good investment subsidies are allocated. In recent years, there has been a steady growth of irrigated land, meaning that people are buying machines, changing the old Soviet mechanisms.
As for storage capacity, potatoes and vegetables also have high enough storage capacity. If we take a share in the volume of potatoes production, this indicator is even higher than in Russia and Uzbekistan. This allows us to sell domestically produced potatoes, carrots and beets until May and even June.
As for the direct planting and cultivation of potatoes, we almost completely rely on high-efficiency imported machinery, which includes tractors, all the attached machinery, planters, ridgers, sprayers, harvesters, that is, the entire set," - says K. Bisetayev.
According to him, potato farming has its own specifics, it is necessary to have the whole set of machines, otherwise the technology of cultivation will not be possible to follow.
"Today, such equipment allows us to almost completely cover the domestic market, which was not the case just five years ago, and to send a stable volume for export. This year we export within 260-300 thousand tons outside of Kazakhstan. This is foreign exchange earnings for farmers, new markets, increased profitability, in general, everything that our President and Government call for today - the development of exports to increase productivity," - said K. Bisetayev.
In terms of acquiring new equipment, the head of the Union of Potato and Vegetable Growers of Kazakhstan stressed that everything depends on the market. If there is demand and price increases, this area becomes interesting for investments. Then, small farms, which have poor mechanization, see prospects for themselves.
"Today in Kazakhstan there are enough financial instruments, with the help of which it is possible to move to the next stage of technical development. Many farmers have done so, turning into industrial producers.
In potato growing we mainly focus on European machinery, here Belgian, Dutch and German machines of different companies. They are present in our market, here dealers work quite well. In terms of warehouse equipment and climate control, we also use mostly European equipment.
In general, in terms of digitalization Kazakhstan potato growers are not behind the world trends. We are very interested in the fact that through special systems we have planting, ridging, spraying, removal of logs and harvesting with an accuracy of 1-2 centimeters. Today, many farms use this. In addition, it is important to control fuel consumption. Special mechanisms can also help save water and spray fertilizers more efficiently. We are moving very well in this direction," Bisetayev concluded.
How to choose the right machinery for cultivating vegetables
New and experienced farmers often puzzle over which equipment to choose, and most importantly, how to do it correctly. This is an important point, given that any technical equipment involves a lot of investment.
According to experts, the equipment should be chosen depending on what types of soils you have, what varieties you will use, what are your climatic conditions, what problems you usually face. In fact, an agricultural machine in vegetable growing can be called a kind of LEGO designer, that is, you take the base machine and attach to it what you need.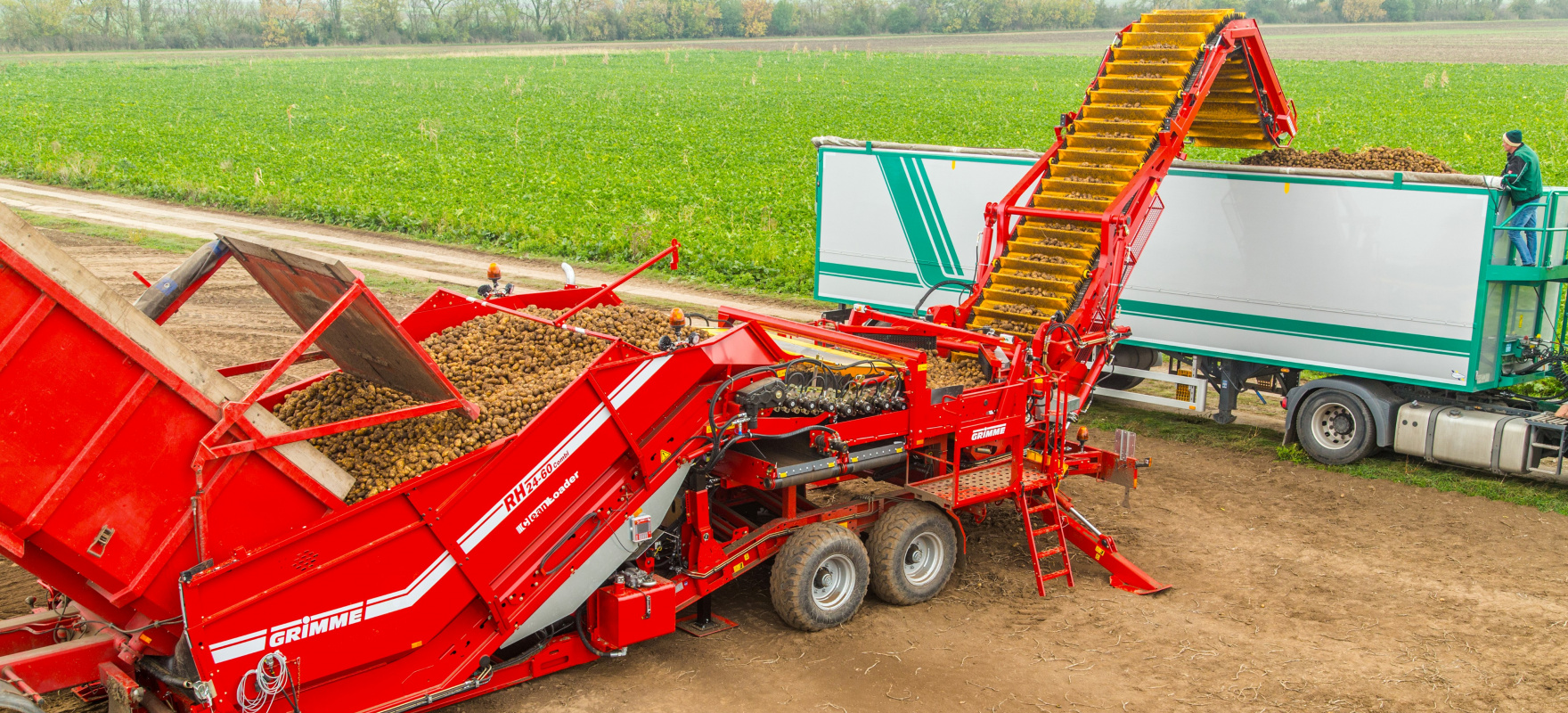 In general, the difference between the machinery for cultivation of vegetables and grain is precisely in the correct selection of the specification of machines. That is, you must "tie" the machine to the field on which you will work.
If we talk about the field machinery, usually it is four or five machines: soil tillage, planting, removal of the haulm before harvesting and harvesting itself. Within these basic complexes, there are several different types of machines with hundreds of variations and options. In addition, there are specific machines - off-season. As well as lines for warehouse equipment.
If desired, you can add a packing unit or machines to work with specific vegetables, such as onions.
What equipment is preferred by farmers in Kazakhstan.
When investigating this issue, it turned out that the leadership in this regard belongs to the machinery of the German company Grimme. Its share in the market of Kazakhstan is currently about 90%, that is, it is dominant, and not only in our country, but also in the market of Russia and other CIS countries.
"Grimme is represented on the market of Kazakhstan and in the CIS in general since the collapse of the Soviet Union. Almost immediately it entered this market as a major European manufacturer. It is important to note that Grimme immediately realized the importance of the CIS market. It means that there are special sets of machinery, which enter specifically markets of our countries. They understand the specifics of the market, that we have not only foreign machinery, but also machinery, which is produced in the CIS countries. They understand the importance of working with this equipment, so they prepare to the maximum when equipping machines before shipment to our countries", - says Rostislav Romanenko, representative of Grimme equipment distributor in Kazakhstan.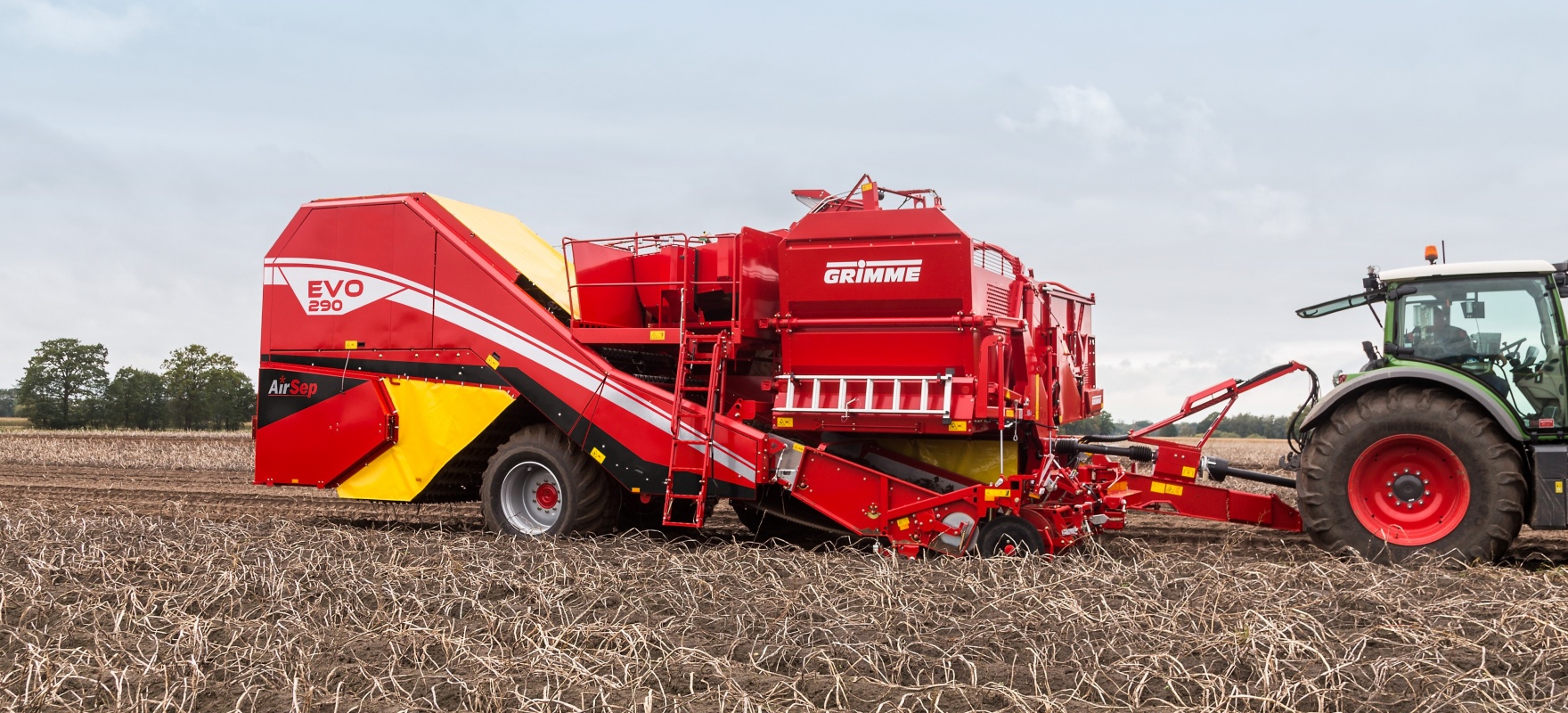 According to him, Grimme tries to maintain close contact through dealers with customers in order to receive relevant information about the work of their machinery and make any adjustments.
"Grimme has been working with Kazakhstan enterprises for 20 years. Previously, machinery was imported by large farms directly from the factory, when there were no dealers. It has shown its efficiency and effectiveness. That is, the market of used Grimme machinery is only now beginning to appear, because it is more reliable, its wear and tear is less than that of grain machines.
The very specific nature of Grimme machinery makes it possible to replace some working parts and continue working with the same machinery for many years.
The company understands the importance of the complete production chain and provides its customers with a complete set of machinery, as well as the contacts of third party suppliers that are necessary to form the farm. That is why at the moment we see Grimme hegemony in the Kazakhstan market. Almost every first deal is a Grimme machine.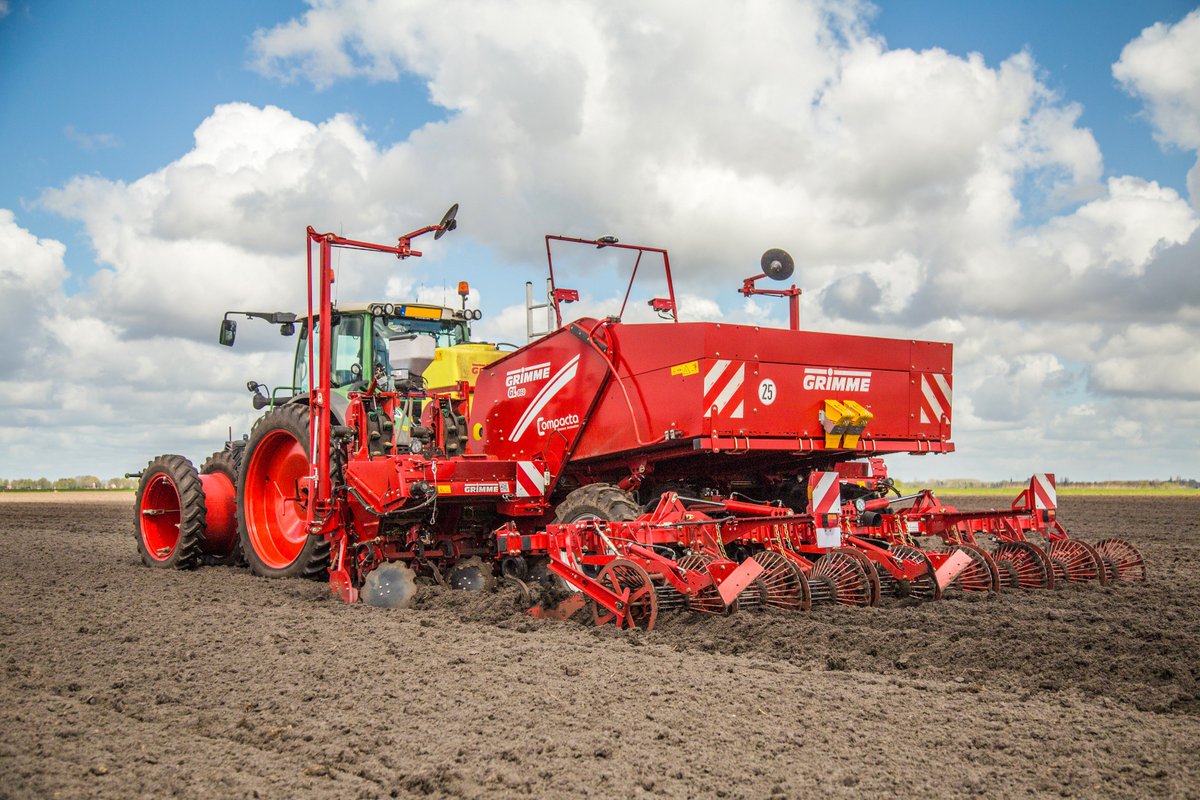 There are large farms in any area, which serve as a benchmark for everyone. Usually, novice farmers, understanding the complexity of agronomy in the field of vegetable growing, take as an example large farms: go to them, inspect the fields, are interested in technology. Naturally, since large farms work with Grimme machines, it is in the minds of beginner farmers that there is such a brand, there are such "red machines", which they later begin to look for for themselves," - said Rostislav Romanenko.
To conclude, if we talk about the market of Kazakhstan, then a novelty for us now in terms of technology - the possibility of digitalization of fields. That is the integration of specialized sensors and systems that are installed on new machines, so that customers can see complete information about the yield of their fields, see where there are shortcomings, so that to carry out precise work in the fields to increase it.