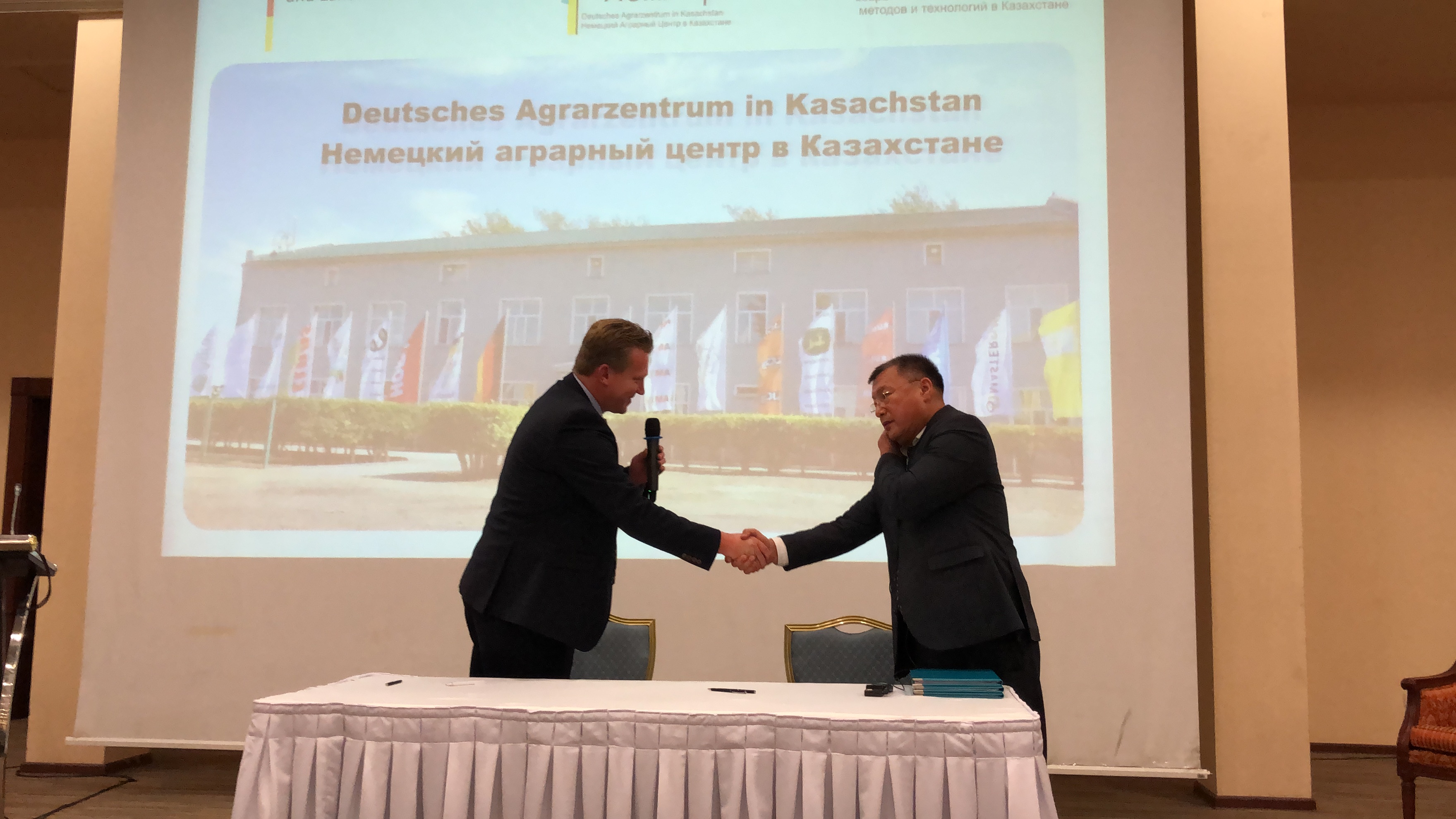 On October 21, an event was held at the «Radisson Hotel Astana», where NemAC summed up the results of its 9 years of activity in Kazakhstan. The event was attended by members of the AMTK and representatives of the German Agrarian Center, as well as officials of the Ministry of Agriculture and the National Academy of Science and Technology and other guests.
During the project, German representatives conducted professional development courses. Since 2011, NemAC, relying on the successful program of the DEULA school, has presented an extensive program of continuing education courses for managers and specialists in the field of agriculture, thereby improving agricultural education in Kazakhstan.
During the current phase of the project, the German Agrarian Center set a goal, developing, to turn from a bilateral cooperation project of the German Ministry of Food and Agriculture into an independent operating organization that is steadily introducing itself into the Kazakhstan system of advanced training in the agricultural sector.
On the Kazakhstan side, the partner of the project is «National Agrarian Scientific and Educational Center» JSC (NANOC). NANOC supports the development of agriculture in Kazakhstan through the introduction of modern methods and technologies.
Summing up the work done by NemAC, was signed on acceptance under patronage, which secures the transfer of management of NEMAC - AMTK in close cooperation with the National Agricultural Research and Education Center (NANOC).
Смотрите больше интересных агроновостей Казахстана на нашем канале telegram, узнавайте о важных событиях в facebook и подписывайтесь на youtube канал и instagram.